Firstly PAE, can you tell us a bit about your background?
Having completed a BEng. in Mechanical and Robotic Engineering at Chulalongkorn University in my native Thailand, I started my career as an inspection and maintenance engineer at the Thai national oil and gas company, PTTEP, before winning a scholarship to study an MA/MSc in Global Innovation Design at Imperial College London and the Royal College of Art (RCA).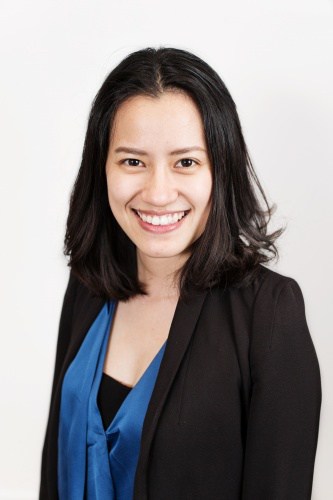 When and how did the idea for Trik first emerge?
Trik was born from my experience as a project engineer in the oil and gas sector in Thailand, assessing the safety and maintenance of massive, inaccessible structures and machines, for example, oil rigs out at sea. We'd have to send in people on helicopters, or erect huge amounts of scaffolding to perform vital structural checks. I saw the potential for drones to have a huge impact upon the construction and infrastructure industries, and Trik is the answer!
Does Trik actually operate its own drones or work with partners for this?
We don't fly the drone ourselves and we don't have a plan to do that in the future. We work with certified local partners to carry out this aspect. Anyone who is interested in becoming our partner can sign up, and once they pass our training we will certify them and add them to our online database. For those who already have drone capability and wants to use Trik to process data using our software, they can also sign up and try it out themselves.
How does Trik differ from other software in the space, such as Cyberhawk's iHawk?
While iHawk is a great software, it doesn't have the capability to automatically create a digital 3D model from photos and automatically map each photo to a position in 3D like TRIK does. The fact we create a detailed, 3D digital twin as a basis for collaborative project management is the key to Trik's success.
Additionally, our software has an open API which means anyone who wants to build their own customised software like iHawk into can utilise our capability while also easily customising it to their own particular needs.
What have been the core skills you've relied upon to build the business?
While technical skills are important in building any technological solution, you must first build social intelligence and creativity.
By social intelligence, I mean the ability to read between the lines and figure out what problems people are trying to solve, when they may not even know it themselves! As such you have to listen carefully, ask the right questions and try to understand the people and problems you are trying to solve in as much detail as possible.
Secondly, creativity can be hard to apply if you only seek inspiration from inside your own industry, or within your comfort zone. Look at other industries to see how technology has been used to solve problems and consider how this may be applied in other contexts. Be careful though. Don't jump on every trend or bandwagon. Test, refine and make sure whatever you do makes long-term business sense.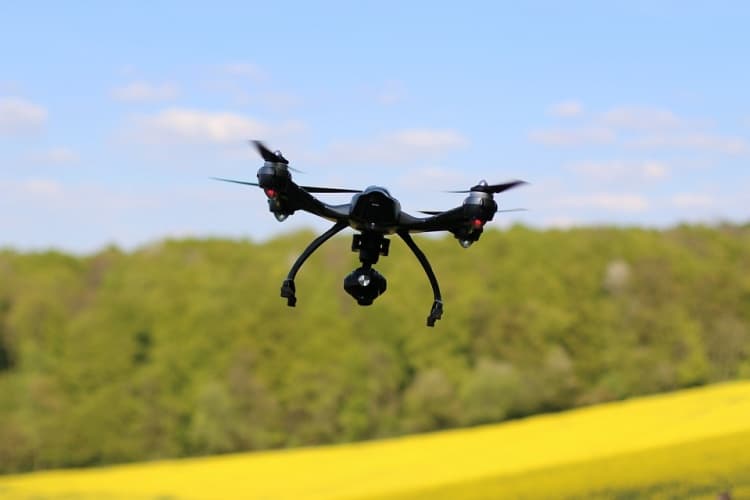 What has been the biggest challenge?
Although there are challenges in building any technological solution, the real challenge in transforming Trik from an idea to a business has been building a team. The culture of my company is very important, and as a startup, the first couple of people you hire sets the culture of your whole company. I've spent a lot of time figuring out what kind of company I want and how to translate that into a job spec that will attract those kinds of people, exciting and empowering them to achieve their best.
What was your experience like as a Thai woman, firstly in the energy industry, and now as an entrepreneur?
It's true that there are not that many Thai women working in either the energy industry or as an entrepreneur, but in Thailand there is no prejudice that says a woman can't do it, it's just not something most women want to do - that's all. So, I actually feel pretty normal, growing up and being a Thai woman in this field.
However, shifting from working for other people to become an entrepreneur is quite a big change - especially moving to do it in the UK. I still need to figure out how to have a good work-life balance, which is a bit hard when I'm far away from my family and friends. The UK, however, has proven to be the ideal place for me to grow Trik, with an amazing startup culture and support for innovation.
What skills do you see as vital for the engineers of tomorrow?
Engineers are known for their good skills in calculation; maths and physics. However, now most of these skills will be dealt with by computers or AI. The engineer of tomorrow will need to be able to utilise these technologies rather than competing with them. Therefore, the main skills engineers will need are good problem-solving skills and creativity to acquire better data for AI, or finding new ways for people to interact with technology. Without smart engineers figuring out what to do with data and how to implement AI into solutions, these technologies will be useless.