New milestones have come thick and fast in the last 12 months or so of Aston Martin's 105-year history. The British brand has returned to profit, its core range of GT and sports cars has been completely refreshed and the gates are about to open at a second major manufacturing site. The new factory at St Athan in South Wales will be home to Aston Martin's first electric vehicle, its first SUV and the recently-revived Lagonda sub-brand.
These are big plans for a comparatively small company, but so far Aston Martin has made good on every single one of its promises. The process started in 2015 when new CEO Andy Palmer unveiled a three-stage plan to stabilise the loss-making company, strengthen its core product portfolio and expand into new sectors.
The success of this scheme – now entering its third phase – will hinge on the ability to identify market trends and translate those into engineering requirements. To do this, local knowledge will be vital, explained Phil Eaglesfield, Aston Martin's regional president for the UK & South Africa: "Previously we were trying to run our business globally from Gaydon, but we now recognise that if we want to succeed in markets like China we need product expertise and corporate presence in that region."
Aston Martin now has five regional offices, based in Singapore, Shanghai, California, Frankfurt and the UK. The information fed back from these branches helps to shape the company's product planning strategy. It then falls to a group of vehicle attribute managers to set out specific, quantifiable targets for the new models. In the case of Aston Martin's sports and GT cars, that role is handled by Ruari Coles, who recently joined the company from Jaguar Land Rover.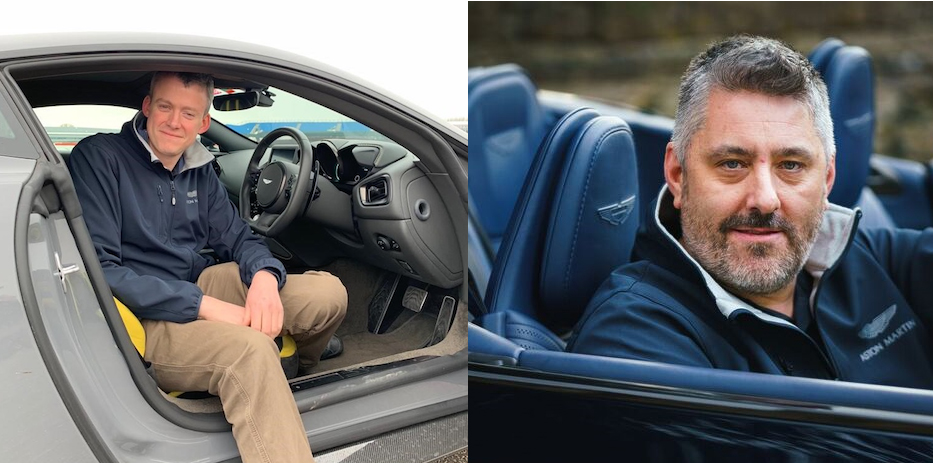 "It's our job to understand through benchmarking what that vision actually means in terms of targets and product definition," he explained. "For instance, we might say we want the most dynamically engaging car in its class, but what does that mean in terms of numbers that we can actually quantify and define?"
A lot of this mechanical DNA comes down to relatively straightforward attributes, such as roll rates, ride rates and moments of inertia. Even the outwardly subjective topic of engine sound can be broken down into frequency content.
"What we're trying to do now, particularly as we grow the product portfolio, is to give each car a very clear, distinct definition," commented Coles. "If you look through the current sports and GT range of the DB11, DBS and Vantage, you can pretty much see the progression if you plot the ride frequencies and roll gradients."
New horizons
The new factory at St Athan is based on the site of a former RAF airfield, with the main facility constructed inside the shell of its three giant hangers; the first a body-in-white plant, the second a paint shop and the third a final assembly hall. Careful attention has been paid to the site's efficiency, with a Takt time set at 20 minutes (down from 39 minutes per station at Gaydon). This will give the Welsh plant's single production line a capacity of 7,000 cars per year; the same as the two lines at Gaydon combined.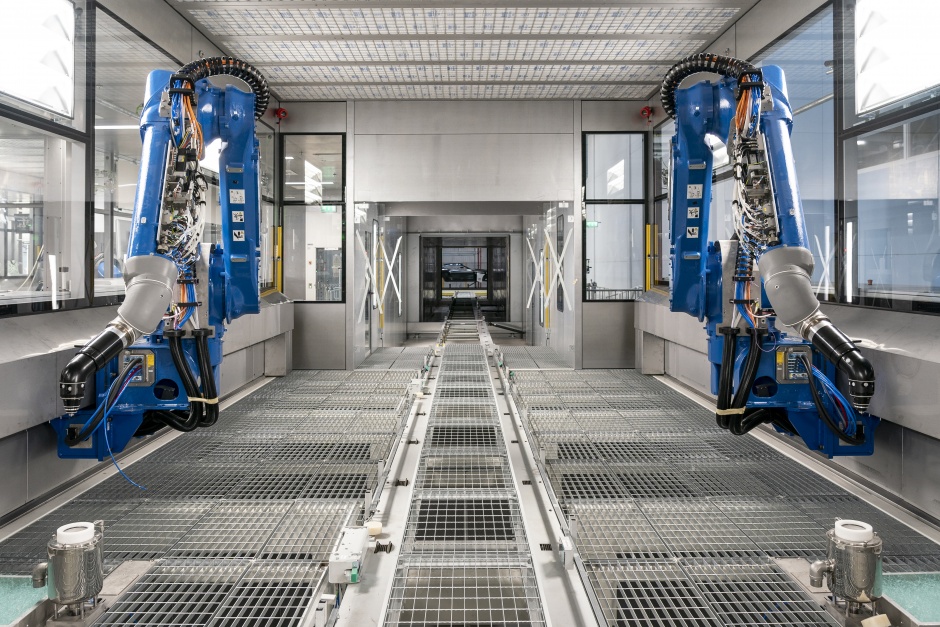 Setting up the new factory has been a mammoth logistical challenge, Eaglesfied explains: "We had the fortune to find an existing structure that we could take on, but turning it into a factory is still a huge undertaking. We've also had to put together a new team with some 750 new jobs. Some of those people have been doing the advanced work at Gaydon to get into the Aston Martin culture and they will be going back into the facility as it goes online."
The brand's sports cars will continue to come from Gaydon, while St Athan will be home to the DBX SUV, as well becoming a hub for various electric and hybrid projects. In fact, the first car to roll out of the new factory's gates will be the Rapide E grand tourer, due in Q4 2019. Designed as a joint project with Williams Advanced Engineering, this all-electric version of the Rapide will feature a 65 kWh lithium ion battery pack where the 6-litre V12 would normally sit, feeding two rear-mounted motors with a combined output of just over 600 bhp (610 PS) and 950 Nm of torque. This should be enough for a sub-4 second 0 to 60 mph time, not to mention a WLTP range of more than 200 miles.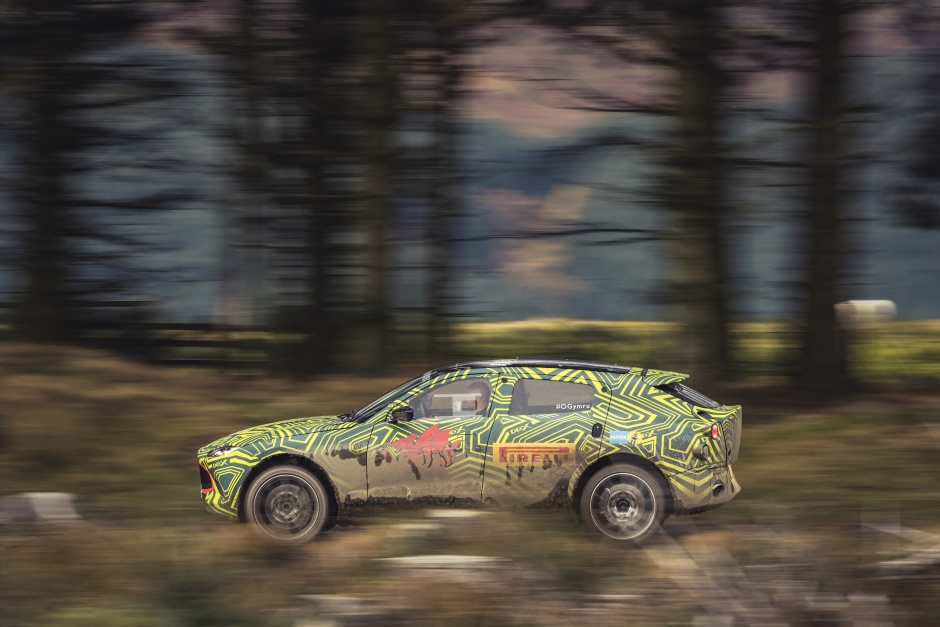 "The Rapide E is the first Aston Martin EV, so a lot of that programme is about gaining understanding that we can apply to future electric and hybrid models," notes Coles.
Part of the appeal of St Athan was that it would allow Aston Martin to incorporate comprehensive test facilities on-site. That's particularly crucial since the firm lost access to the Gaydon test track, which is owned by Jaguar Land Rover. Elsewhere, the company has also announced a new permanent test centre at Silverstone. This will be based around the Stowe circuit, which sits inside the famous grand prix track and it will include on-site engineering facilities to speed up turnaround times.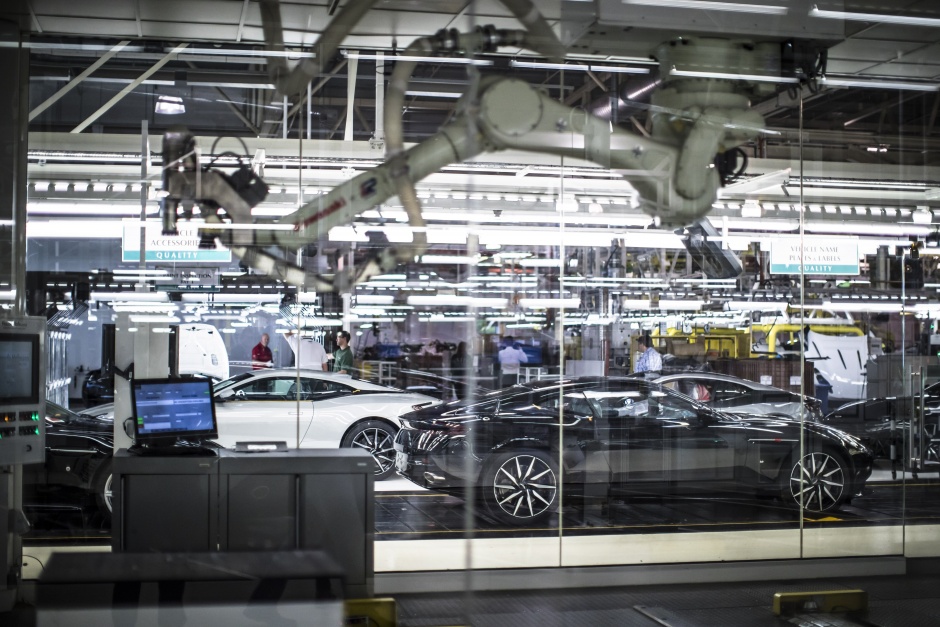 In total, the company hopes to have seven core models in its portfolio by 2022. That includes the 1,130 bhp Valkyrie hypercar that's being co-developed with Adrian Newey and Red Bull, an ultra-luxurious Lagonda saloon and a mid-engined supercar with which it hopes to take on the likes of the Ferrari 488 GTB and the McLaren 720S. Alongside these, there will be an increased number of special projects, such as more from the longstanding partnership with Italian coachbuilders Zagato. There will also be further continuation models, along the lines of the 25 'new' DB4 GTs that Aston Martin commenced building at its Newport Pagnell facility last year. Whatever else the future holds at Aston Martin, it certainly won't be dull.