Dubbed eTwinsterX, the system brings together a number of technologies already commercialised by GKN with some key new innovations that the company says could see the technology applied to a range of different vehicles.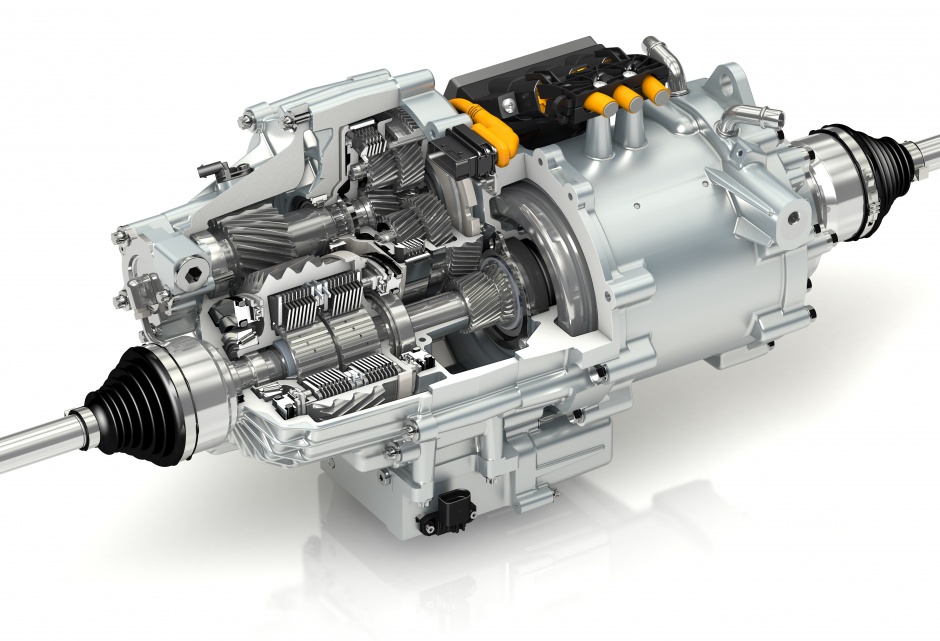 According to the firm, the technology could be used either for the primary drive in fully electric vehicles, or for the secondary drive on plug-in hybrid vehicles – creating a 'split-axle' driveline. GKN has already supplied high-performance front eAxles for the Porsche 918 Spyder and BMW i8 supercars, as well as efficient rear eAxles for the Volvo XC90 T8 Twin Engine and BMW 2 Series Active Tourer.
Thanks to an integrated format, in which all of the powertrain elements share a common housing, the new electric drive unit is smaller than other systems, making it suitable for a range of vehicle types from city cars to off-road SUVs. The integrated design also means that the system is easier to install than multiple individual eDrive components.
The system also makes use of an innovative two-speed transmission system - originally developed by GKN for the BMW i8 - that enables a better balance of acceleration and top speed than conventional single-speed electric drive units.
Single-speed transmission vehicles typically have a mechanically-limited top speed, because over this speed the e-motor would be operating in an inefficient part of its rev band. According to GKN, the new system's optimised shifting strategy, which keeps the e-motor operating close to its efficiency 'sweet spot', means that it can deliver greater maximum driving range.
The technology also incorporates the firm's 'Twinster' torque vectoring technology which provides intelligent control of the vehicle dynamics by managing the distribution of torque to individual wheels. This technology  - which is already available on a production vehicles including the Range Rover Evoque and the Ford Focus RS - places a conventional differential with an electronically controlled twin-clutch system that precisely adjusts the torque delivery to each wheel.
GKN added that the new system can also produce a negative torque effect to slow the vehicle, and provide a limited-slip differential function. When a dynamic imbalance is detected across an axle, the system sends more power to the wheel with the higher traction. When slowing down, the electrified Twinster system can also stabilise the vehicle and recover kinetic energy at the same time, maximising the recuperation potential of the eDrive system.
GKN said that the technology has been designed with production applications in mind and that it will appear in demonstrator vehicles from late 2017. Live trials – including the firm's extensive winter testing programme – are expected to follow in 2018.
Peter Moelgg, CEO of GKN Driveline's AWD and eDrive business, said: "eTwinsterX will deliver unrivalled capabilities for the next generation of electric vehicles. It takes multiple award-winning elements from our GKN driveline portfolio and applies the principles in a single state-of-the-art electrified system."
https://www.theengineer.co.uk/cool-running-how-ice-driving-is-helping-shape-tomorrows-vehicles/