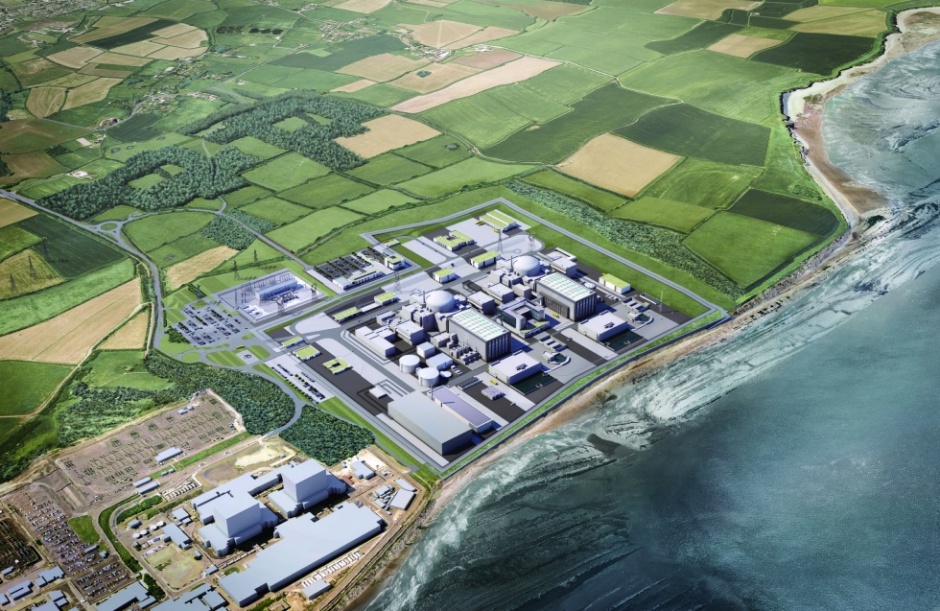 Six years on and the only tangible evidence of this wish coming true is in Somerset where EDF is building Hinkley Point C.
At the other end of the country, the proposed NuGen plant came to a halt on November 8, 2018 with Toshiba's decision to wind up the project after failing to attract investors.
The 3.6GW plant would've provided around seven per cent of the UK's electricity. Set to be built on land in Moorside, West Cumbria, the project had an estimated price tag of £10bn.
NuGen CEO Tom Samson said the government's recent introduction of a new legislative framework for nuclear new build (the Regulated Asset Base, or RAB model) had put off potential buyers for the project.
With no-one stepping up to rescue the Cumbrian project, we asked if the NuGen decision represents the first nail in the coffin for the UK's nuclear new build plans?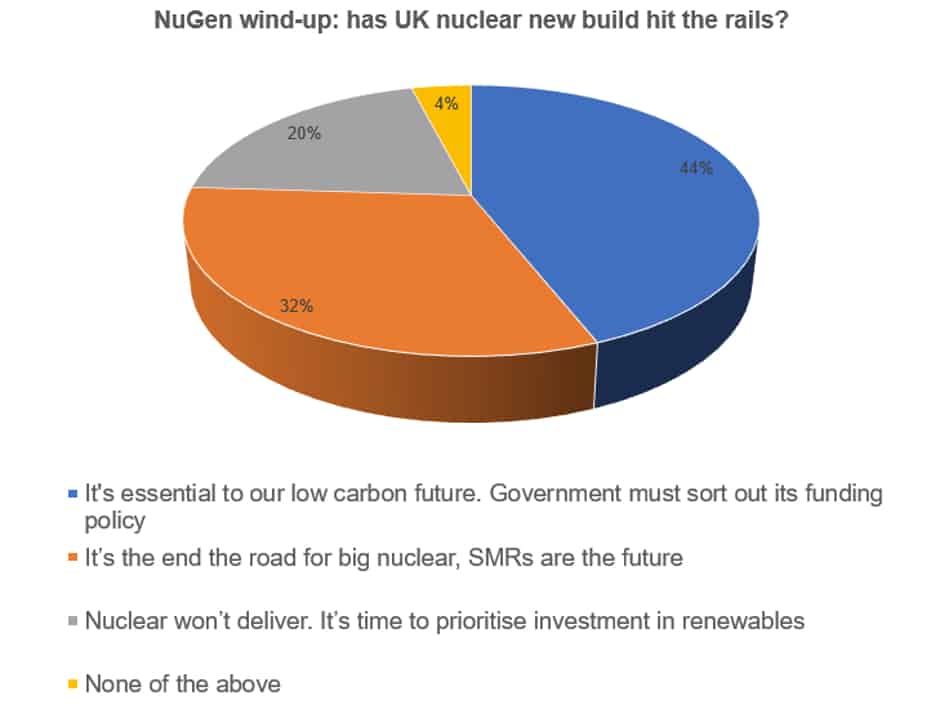 Not so, according to 44 per cent of last week's respondents who view new nuclear as an essential part of Britain's low carbon future (along with a funding framework that allows it to happen).
Just under a third (32 per cent) of respondents see small modular reactors (SMRs) as the future of new nuclear, whilst a fifth agreed that nuclear won't deliver that renewables should take priority. The remaining four per cent opted for none of the above, including williamd who, said: "Nuclear here means fission, not fusion. Fission leaves a monumental legacy."
Another Steve added that SMRs have to be part of the nuclear future as they can provide environmentally friendly and produce a baseline generation capacity without the need for wind or sunshine, adding: "It's time the UK took the lead and started developing the technology here before it's too late and before those in power run to their overseas friends to buy in costly foreign technology."
"Nuclear energy is uninsurable and completely nonsensical in today's energy generation market," added Richard Annett. "Capital costs rise and huge delays always put a downside to these projects and shows the construction industry is inept and useless. We should look after our image by only going for projects that can be delivered on time and to budget. So, in conclusion, no more nuclear power stations should ever be built on our soil again."
With time running out to replace the UK's nuclear fleet, what do you think is the best way forward for new nuclear? Let us know using Comments below. All comments are moderated and must adhere to our guidelines.