To this end, the National Engineering Policy Centre (NEPC) has called on government to work with them on investing in skills, innovation, digital and traditional infrastructure, and clean energy technologies.
New policy centre to drive engineering's dialogue with government
NEPC has published a manifesto titled Engineering priorities for our future economy and society that outlines 20 actions across these five areas, and last week we asked Engineer readers to pick out their number one policy priority.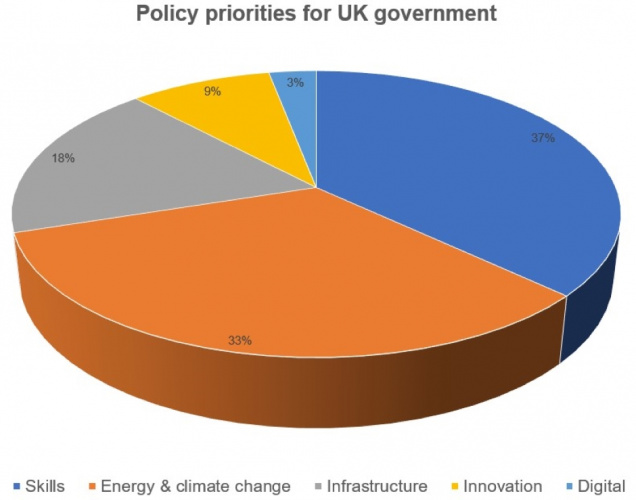 In a close run poll, 37 per cent of readers chose skills, followed by a third (33 per cent) who think energy and climate change should be addressed via the development and deployment of new low-carbon heat, EV charging, and CCS technologies.
Just under a fifth (18 per cent) want to see traditional infrastructure prioritised, followed by nine per cent who think Innovate UK's budget should be increased. The remaining three per cent saw digital skills and supporting infrastructure as the UK's top policy priority.
In relation to skills, Sandy said: "Without engineering skills, there is no input into any process, digital or analogue, no Innovation or Infrastructure realised and no improvement in energy efficiency."
"What came first, the chicken or the egg?" asked John Ettridge. "Innovation must be first, it creates new jobs, new processes and new industries."
"Engineering is a holistic discipline, it covers/touches almost every aspect of modern life, mostly without the knowledge of the general populace," added Chris Oates-Miller.  "I voted for skills, but this is definitely a case for all of the above."
What do you think? Keep the conversation alive in Comments below, but be aware that your contribution is subject to Comment guidelines for readers.