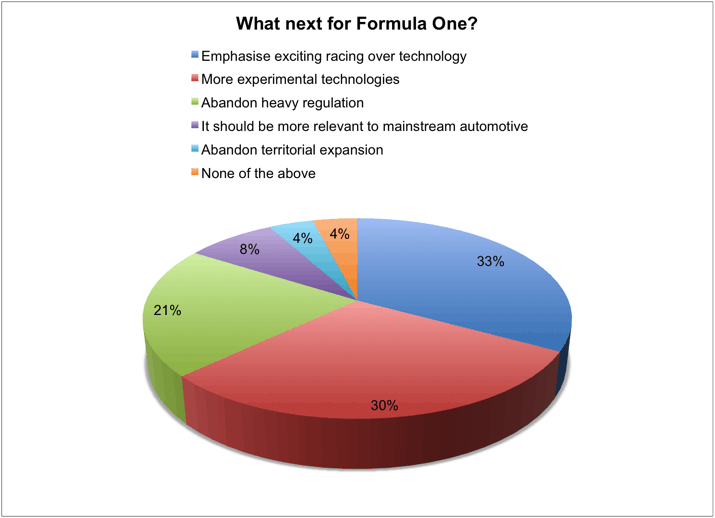 Last week we asked if Formula One is in need of a reboot now that the race series is under the management of US sporting management company Liberty Media.
Like all good races, the battle for our poll's chequered flag was close with a third of respondents thinking there should be an emphasis on exciting racing over technology enhancements, closely followed by the 30 per cent who'd like to see more experimental technologies in the sport.
Of the remainder, just over a fifth (21 per cent) want to see heavy regulation abandoned, eight per cent want F1 to be more relevant to mainstream automotive, and the remaining eight per split is split equally between those who want territorial expansion abandoned and the others who couldn't find a fit with their opinions, opting instead for 'none of the above'.