With 25 years' experience in the engineering and technology sector, Eliza Rawlings has held a wide variety of roles throughout her career. An electrical engineer by trade, she was recently appointed as the first woman to head up Festo's UK operations, having previously worked for the automation specialist as its national sales manager.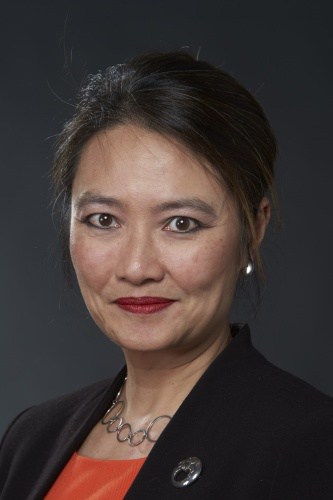 Rawlings initially left Festo in 2010 to become managing director at Cloud Direct, an experience that will no doubt aid her as she leads Festo into the Industry 4.0 era. The Engineer caught up with her to hear about her journey into engineering, expanding her management skill set, and how more women can be encouraged to enter the industry.
"I was always interested in the science- and maths-type subjects," she explained. "So that's what I did for A-levels: physics, chemistry and maths."
At her school in Bristol, Rawlings happened to be taking her A-levels just a stone's throw from a local engineering start-up by the name of Renishaw.
"They wrote to all the local schools to see who might be interested in doing some engineering, and I went there during the summer holidays of my lower sixth. Until then I didn't know an awful lot about engineering to be honest, but I was so inspired and so enjoyed my work there. That stimulated my interest in doing a degree in engineering."
Having caught the bug at Renishaw, Rawlings went on the get her BEng in electrical and electronic engineering at Swansea University, with the Gloucestershire firm supporting her studies.
"They actually sponsored me to do my degree, so I went through my graduate training, my sandwich course, and everything with Renishaw," said Rawlings. "It gave me an insight into what real-life engineering was, and it was a very nurturing, fantastic company, even in those early days."
Rawlings had attended an all-girls school, and now found herself as the only woman on Renishaw's inaugural graduate programme. Nonetheless, she said the experience was overwhelmingly positive, and even though the gender imbalance was glaringly obvious, it was never something that made her question her career choice.
"I think if I were to go back in time and start again I would probably still do exactly the same things," she said. "Not that there aren't any preconceptions, but I've never felt negatively treated in any way, or disrespected."
The sentiments chime with those of so many women in the sector who regard engineering as a fantastic profession to choose. But that prevailing positivity inevitably raises questions as to why more women don't opt for engineering as a career. For Rawlings, there was never any doubt. Later in her career she would return to university to gain a master's degree in management learning and change, something she feels has helped her substantially in her various roles.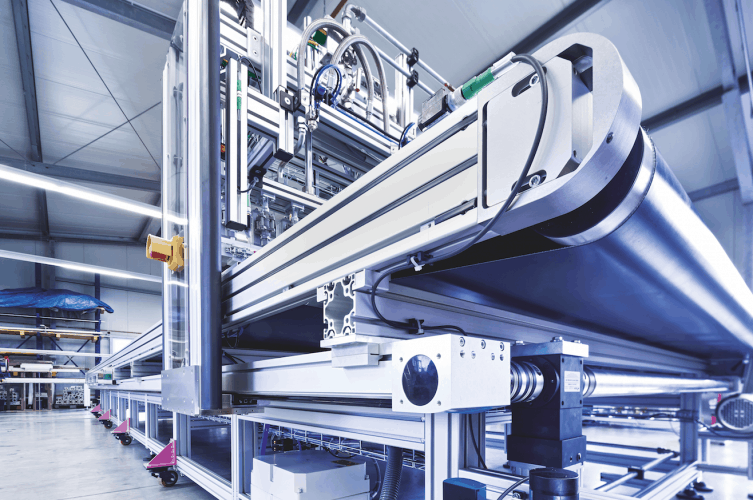 "[The course] was much more about the people side of organisations, rather than just the business side," she explained. "At that point I had quite a lot of business experience, so it was really… knowing that to be effective as a leader you have to get to grips with the people side. Change management in business is about taking people with you, and not just changing processes or strategies."
As mentioned, Rawlings' initial time with Festo saw her head up the company's national sales team. It's a role that would shape her approach to leadership, providing a first-hand understanding of the challenges faced by manufacturers on the ground. But before returning to the company as the UK general manager earlier this year, Rawlings spent six years in charge of cloud services provider Cloud Direct. Rawlings' time there enhanced her understanding of the fundamental shift that industry is facing, as digital technology becomes embedded in virtually every process.
"My experience at Cloud Direct has clearly exposed me to what type of cloud is safe, and what is not," said Rawlings. "Like anything, it depends on who you buy from… I think my understanding of the whole security aspect will help our customers to gradually embrace the challenge of cloud rather than fear it."
According to Rawlings, the industrial cloud has some way to go before catching up with consumer and business iterations, and wider buy-in will be required before it reaches maturity. Elsewhere, Festo continues to invest heavily in R&D, pumping around 8 per cent of revenues into automation innovation. Given her background, it's an aspect of the business that remains close to Rawlings' heart.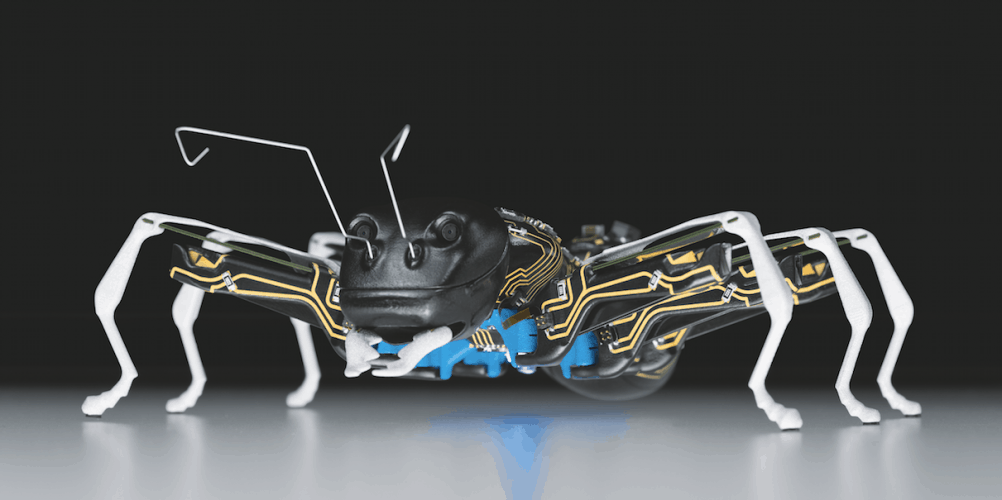 "Being an engineer, obviously innovation still makes me smile," she said. "I feel particularly excited about our bionics network, the lessons from nature… to develop bionics for maybe the future of robotics and factory automation… every time I look at those videos it's just an inspiration."
Improvements in manufacturing are delivering innovations that may be less spectacular than Festo's bionics programme, but certainly no less important. Rawlings gives an example of a valve that is price-competitive with a Chinese equivalent, yet maintains a high level of quality through marginal gains in materials and processes.
"Rather than do what a lot of other people do – which is just move to a low-cost manufacturing country – we can actually maintain manufacturing in what would be perceived as high-cost countries, but being price-competitive through innovations in manufacturing processes."
This approach is one factor that has enabled Festo to maintain the bulk of its production plants in Europe, with its St Ingbert-Rohrbach facility in western Germany still the company's biggest. For the UK, however, the familiar issue of skills shortage continues to be an issue.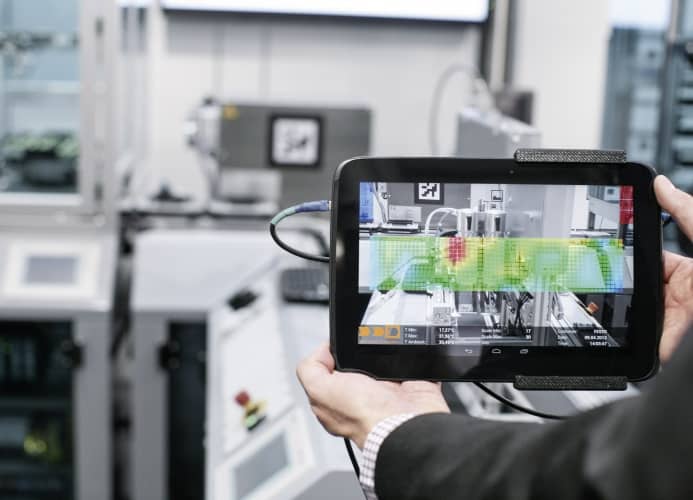 "The UK engineering skills gap is always a challenge," said Rawlings. "In addition to looking for experienced engineers, we've got our own apprenticeship programmes, bringing in young talent and nurturing them through our learning programmes. Obviously it's not just us. Anybody working in UK engineering will find the skills gap a real challenge to get the right people on board."
Naturally, part of the solution must involve widening the appeal of engineering across both genders, strengthening the overall pool of talent at source. But despite substantial efforts to redress the gender imbalance, girls are still turning away from STEM at A-level, and female representation in engineering remains relatively static.
"I went to Renishaw back in the 1980s and I don't know if the situation is any better now," Rawlings said. "We need to appeal to both genders. Obviously we're not getting enough girls, but I think we're also not getting enough boys."
"I think schools… are very under-informed about what engineering is, and we have a role to educate them. [Engineering is] such a diverse subject. It's really hard to grasp what an engineer does… my own daughter told me a lot of girls don't choose engineering, because they simply don't know what it is."
With women like Rawlings increasingly visible at the top level of industry, one can be hopeful that perceptions of engineering will continue to evolve.
CareerCV
Eliza Rawlings, Managing director, Festo UK
Began her engineering career at Renishaw while studying electrical and electronic engineering at the University of Wales, Swansea.

Later in her career attended the University of Bristol where she received a MSc in management learning and change.

Between 1997 and 2002, she headed the sales and marketing unit at Baldor Electric, a member

of the ABB Group.

Subsequently joined Festo, where she would initially spend eight years as national sales manager.

Left Festo in 2010 to become managing director of UK cloud services company Cloud Direct.

Returned to Festo in April 2016 to take charge of the company's UK operations.