The Royal Mint has a rich manufacturing history that stretches back over 1,000 years. Bunnet Gumpo, a 26 year old originally from Brighton, joined the Mint in 2014 after leaving university. He told The Engineer about his qualifications, working for one of the oldest institutions in the UK, and how he sees his engineering career progressing in the future.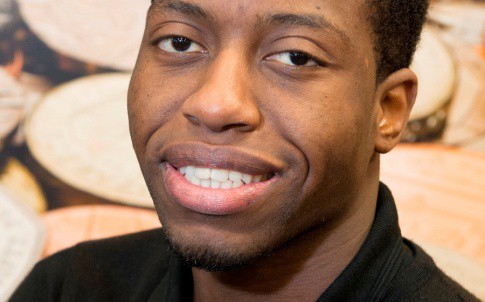 Can you tell us a bit about your university background?
I completed my mechanical engineering postgraduate course at Loughborough University in the summer of 2014 and started to look for available vacancies that were applicable to my background. There were a number of jobs available but the competition in the engineering industry is very high. I was keen to work for a big organisation that would offer stability and opportunities for growth, and The Royal Mint graduate training scheme sounded ideal.
What's your role at The Royal Mint?
Currently I'm working in the production department and will be rotating to other key departments. The advantages to a rotation scheme is experiencing different parts of the business and learning a range of skills. Being moved into a completely new role means you learn how to be flexible and adapt quickly to new situations. I have integrated into the business well and have been involved in some major projects.
Can you give us some insight into the interview process at The Royal Mint and how you prepared for it?
I had to do a lot of research about the company beforehand so I could familiarise myself with what the business was about through their website, social media profiles etc. I had a good intellectual background and this came in handy because that is what made my CV stand out. I was also fortunate to have the experience that showcased some of the qualities the Mint was looking for i.e. teamwork, problem solving, and people skills. Being involved in any activities outside my academia was not only positive for me but essential positive add-ons to my CV. Preparation and practice for the interview was the most important thing because it helped me make an impression during the interview and gave me confidence as I gave evidence of how I could fit in the role and what I could bring to the organisation.
Do you have any advice for other students?
I believe The Royal Mint's graduate scheme is suitable for graduates who want to develop a career in engineering. It builds you and provides early mentoring, professional development and responsibility. It is a good path for graduates who are still largely undecided as to which area they want to direct their careers, and who also want extensive experience. However, for those who already have an idea of the area they'd like to work in can be accommodated also.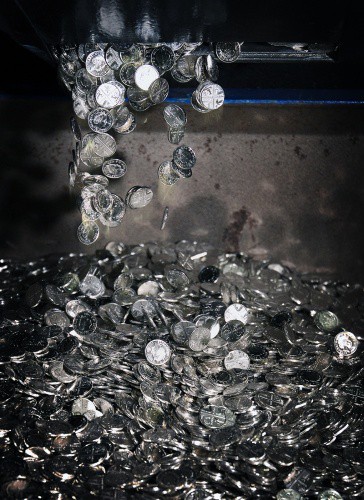 What does a typical day in the operations team at The Royal Mint involve?
I am in the Operational Excellence department and with the team we are responsible for steering the execution of lean manufacturing and variance reduction practices to improve the overall efficiency of manufacturing and transactional processes. We support production managers and other business leaders to identify and prioritise opportunities to improve productivity throughout their businesses using lean tools like six sigma, problem solving, value stream mapping, root cause analysis etc.
I am also involved in some bigger strategic projects like creating Continuous Flow and Layout for the new £1 coin and designing a Sitewide Andon System of visual indicator displays and controls used throughout manufacturing plants to develop communication of information. These projects are at a larger scale, sharing knowledge and working alongside other engineers, and they involve teams from different departments which create more opportunities to learn while rubbing shoulders with experienced individuals. They also contribute towards my professional development portfolio to present for my chartership.
What have been the biggest challenges since you joined?
Since joining it has been both exciting and overwhelming. As a graduate I struggled to adjust from university life to that of being a full-time employee. Having more responsibility I had to adjust my working style so I could manage and cope while using my skills effectively. Familiarising myself with the company's work environment and policies has taken some time, however the training provided helped me get up to speed on formal procedures and I am learning as I go. I also took full advantage of orientation events and opportunities to meet and intermingle with different teams, which helped smooth the transition and remove the pressure.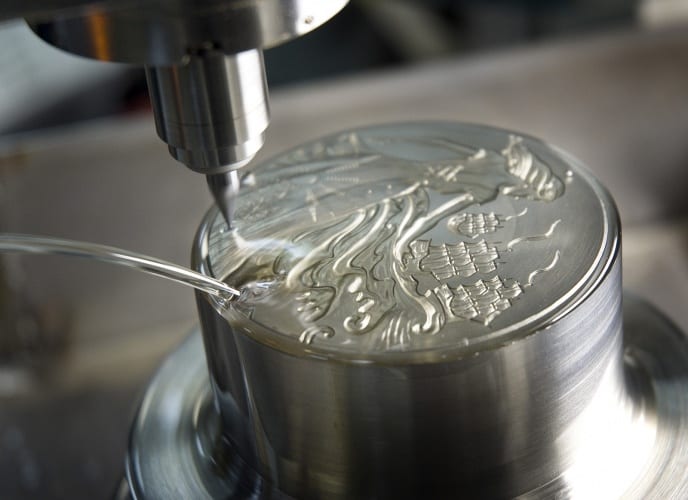 What's been the most rewarding thing?
The most satisfying aspect about my job is making a difference in teams: I'm a part of the overall success of our business. With the minimal experience I have, my input has been respected and valued and my involvement and background has been a benefit to the organisation. I have learned from the experience and also have shared my knowledge and bounced ideas off other colleagues. This has given me the drive to grow and become further established in my field of practice.
What are your career goals?
I am being trained and developed to be the future of the business. I would like to grow my career and progress to a senior role and gain engineering chartership, and The Royal Mint is a great place to do this.