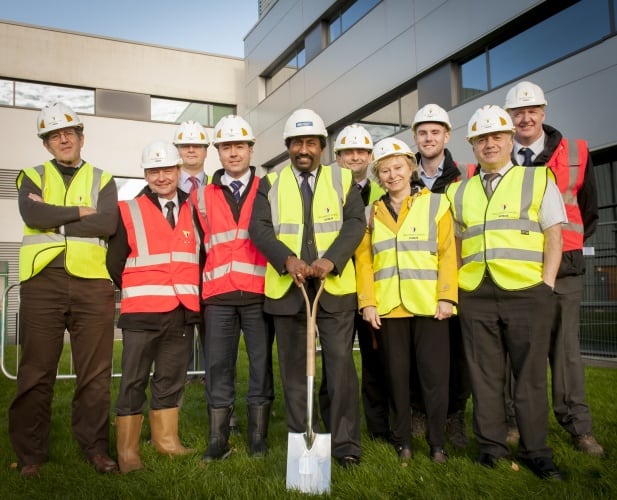 A ground-breaking ceremony took place earlier this week, and the facility is due to open in 2017. Based at the university's Markeaton Street site, the centre will focus on real-world learning. According to the university, it will combine functional teaching space with infrastructure designed for the specific needs of engineering and computing.
"This will be an outstanding facility setting the University of Derby apart from other institutions and an environment where students can gain high-quality skills and academic knowledge to further their future careers in STEM subjects" said Hari Punchihewa, Derby University's deputy chief executive and finance director.
"Derby is well known as a centre for high-tech industries and engineering, and the university is doing everything it can to ensure there is a steady flow of skilled graduates ready to enter the world of work in those areas."
The projected has been contracted to Willmot Dixon, whose construction experience in the education sector includes Cardiff and Vale College, the Curzon Building at Birmingham City University, and The Barn at Northampton University.
"We have a great deal of experience in the higher and further education sectors," said Wilmott Dixon project director Chris Hufford. "So we are very pleased to be working on such an important project for the University of Derby that will enhance its already excellent offering for students reading STEM subjects."