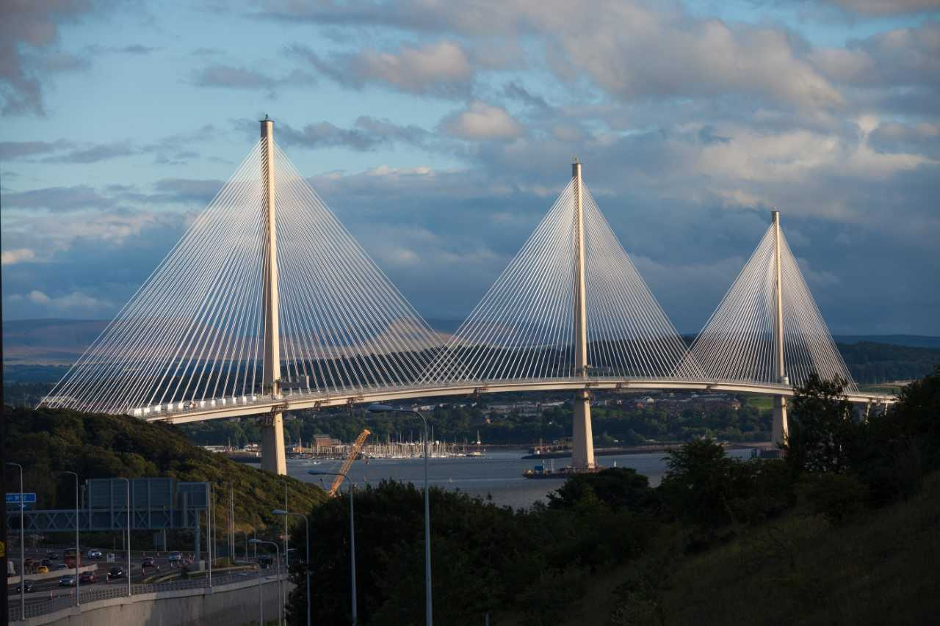 Spanning 2.7km, the new structure is the longest three-tower cable-stayed bridge in the world. Prior to being connected to the shore on both sides, its balanced cantilevers extended 322m north and south of the central tower, which is also an official Guinness world record.
Since 2011, the bridge has seen over 15,000 people inducted to work on the site, and a total of 18 million man hours have been dedicated to the project. The principal contractor, Forth Crossing Bridge Constructors (FCBC), comprised a consortium of Hochtief (Germany), American Bridge (US), Dragados (Spain) and Morrison (Scotland). Official sources claim the development came in £245m under budget.
https://www.theengineer.co.uk/issues/6-february-2012/forth-amendment/
"I've worked on projects across the globe and I can safely say that this has been one of the most challenging but also the most rewarding," said project director David Climie, from Transport Scotland.
"Until you've actually been out on the bridge during severe winds it's hard to appreciate the task at hand of delivering such a complex project. Experts from across the globe have marvelled at this achievement and so it's nice to think there will be some recognition at home for the workforce this week too."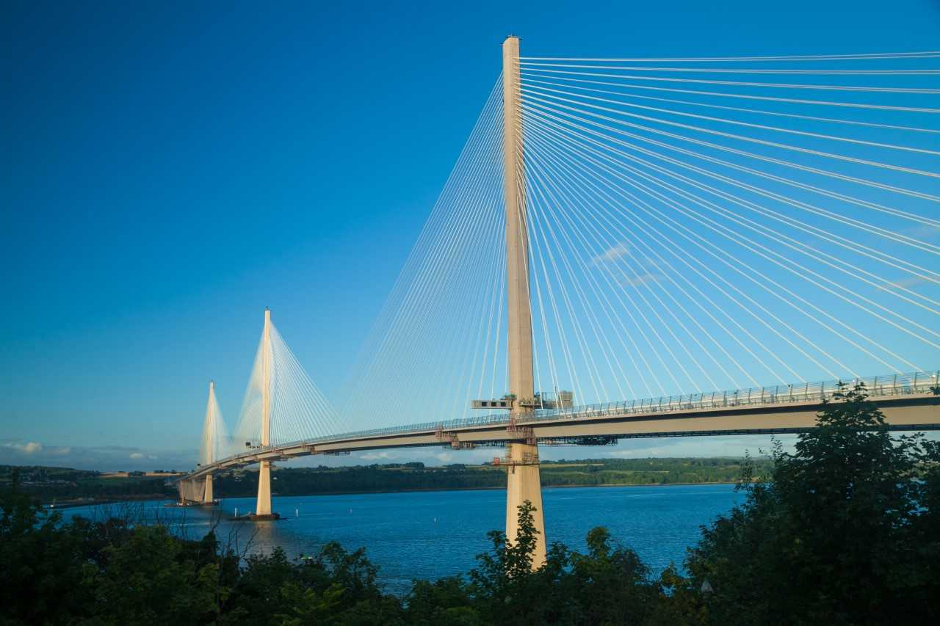 The Queensferry Crossing was first conceived in the mid 2000s after inspection of the Forth Road Bridge revealed extensive corrosion of its suspension cables. While measures have been put in place to mitigate that corrosion, it was decided a new road bridge was required. The older structure will now carry pedestrians, cyclists and buses. All other vehicle traffic will use the new bridge, which links into major motorway upgrades north and south of the crossing. The two road bridges sit alongside the iconic Forth Bridge, which opened in 1890 and still carries rail traffic.
https://www.theengineer.co.uk/issues/29-september-2008/1885-the-forth-bridge/
Initially, a 40mph speed restriction will be in place on the new bridge's two-lane dual carriageway. Once upgrade work is completed on the Forth Road Bridge over the next 4-6 weeks, public transport will be redirected there, and the speed limit on the Queensferry Crossing will be raised to 70mph.
This weekend will see 50,000 ballot-winners walking the new bridge in a celebratory ceremony, and the crossing will be officially opened by the Queen on Monday 4 September.