Based at Cardington in Bedfordshire - the spiritual home of British airship development - the company has been refining its technology for a number of years, and following an abandoned project to develop a high-altitude reconnaissance aircraft for the US military is now working on a civil variant of its technology.
According to the firm,  the funding – which has come through the EU's  Smart, Green and Integrated Transport Societal Challenge programme (part of the Horizon 2020 seven year research program) will be used to continue work on refining the civil variant, and to help develop a regulatory framework for the vehicles.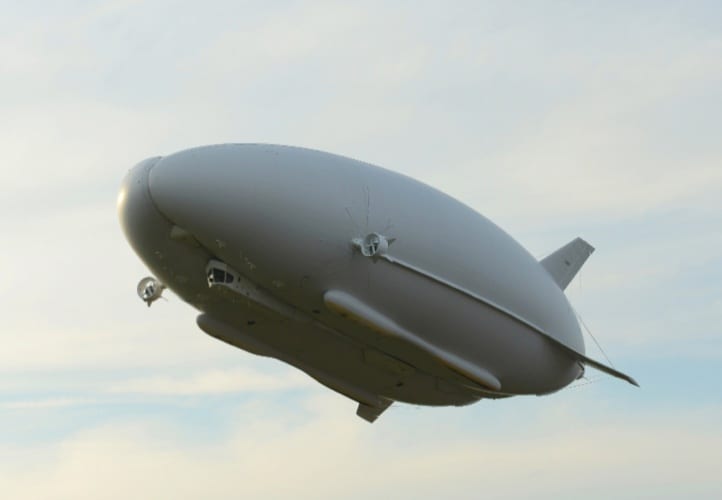 As previously reported in The Engineer, the aircraft itself is not strictly speaking an airship. As well as aerostatic lift from helium held in the body, it also uses a combination of aerodynamic lift from the aircraft hull shape and vectored thrust from a series of independent engines to fly. 
According to the company performance advantages include 1/3rd the fuel burn of conventional aircraft, reduced reliance on infrastructure and intermodal transport due to the amphibious all-terrain landing gear technology. 
The development is being led by HAV but also involves other UK firms including avionics expert Bluebear Systems and materials company Forward Composites as well as specialist teams from Cranfield, Liverpool and Sheffield Universities.
A full scale prototype developed for the US military flew for the the first time in  2012, whilst  earlier this year we reported on the first series of full engine tests for the civil version of the vehicle. 
As well as the latest funding package, Hybrid Air Vehicles has also received £2.5m form Innovate UK, a grant from the Regional Growth Fund, and money from a number private investors including Bruce Dickinson, front man of rock band Iron Maiden.
The company is also looking to raise over £2m on crowdfunding platform Crowdcube.