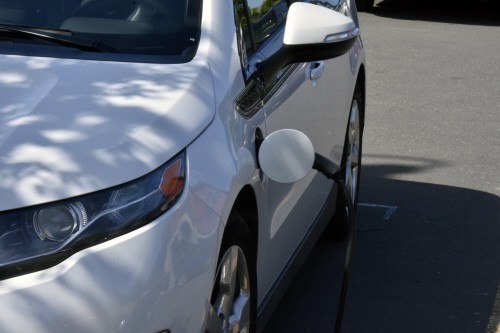 Pivot Power has unveiled plans for a £1.6bn programme to build the infrastructure needed to support the mass adoption of electric vehicles.
The battery network will also help the National Grid to manage supply and demand, particularly with the greater use of intermittent renewable energy and mass charging of electric cars.
The company, which has secured funding from UK investment manager Downing LLP, is planning to develop 45 sites across the country, with the first likely to begin operating at a location near Southampton in 2019, according to chief technical officer Michael Clark.
A further nine sites are due to begin operating within the next 18 months, he said. "Then the ambition is that over a five-year period, we'll have all 45 sites up and running."
Pivot Power will install 50MWh batteries at electricity sub-stations, which will be connected directly to the extra-high-voltage transmission system. This will allow the network access to far greater capacity than would be possible if it were linked to the lower voltage regional distribution system, said Clark.
"It means that we can operate at a scale that we couldn't dream about if we were going in at the 11,000 volt network on the distribution side," he said. "It also means that we can avoid some of the costs that we would have to occur if we were a lot further down the distribution system."
The battery network will be capable of storing enough electricity to supply 235,000 homes for a day, and releasing or absorbing two thirds of the power of the planned Hinkley C nuclear power plant.
The vehicle charging stations will be able to support up to 100 rapid 150kW chargers. Once available in the UK, they will also be able to support rapid 350kW chargers.
Each charging station will have a 20MW power connection, enough to supply a town of 10,000 homes.
Combining batteries with electric vehicle charging will maximise the value from each grid connection, while gaining economies of scale from such a large network should drive down building and operating costs, the company said.