It's much maligned, is the UK automotive industry. It's gone from glorious history to ignominious failure to renewed activity, but under overseas philosophy and leadership. The UK now makes and exports more cars than at any time during its history, with many of them also designed here; and the industry is a major employer in the Northeast and West Midlands. But with even the historic British marques of Jaguar, Land Rover, Mini, Rolls Royce Motors, Lotus and Bentley now under non-British control, some people still consider the industry to be in decline (The Engineer is firmly not among these people).
Even so, it was refreshing to visit the Niche Vehicle Network's annual symposium this week to see a sector that's definitely flourishing. Niche vehicles generally refers to sports cars, a sector which has seen a resurgence in recent years, probably led by the success of Somerset-based Ariel, whose stripped-down, racing car-like Atom has been alarming and thrilling in equal measure since it first hit the streets in 1996.
The world's first exoskeletal car (the chassis is on the outside rather than being hidden under bodywork), the Atom embodies many of the trends that are now propelling British niche vehicles into prominence — and demonstrates some strengths particular to the UK. It came out of an R&D project, in this case from Coventry University. It takes a highly innovative view on vehicle design, bringing in new technologies, materials and unusual design philosophies to make a car which looks like nothing else and performs well beyond the capabilities of normal cars. And insiders and customers alike love it.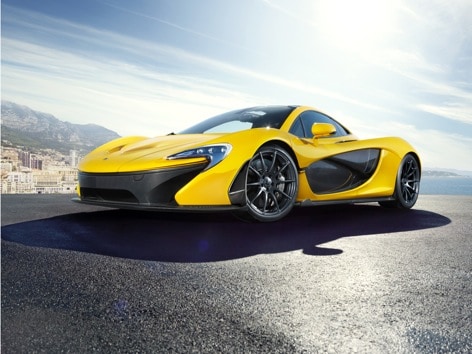 Where the niche vehicle sector excells is in bringing together expertise from several high-value engineering industries. At the NVN symposium, we heard from aerospace companies, including UAV specialist Advanced Innovative Engineering, which has developed a rotary engine into a power unit for range-extended electric vehicles with a truly stunning power-to-weight ratio from an engine about the size of large oven-ready chicken; from the defence sector, with Composite Metal Technologies, which is developing a material which reinforces aluminium with wound or woven alumina fibres and textiles making a material with the strength of cast iron but two-thirds of the mass (this, for example, could be used to make engine blocks entirely out of cast aluminium wihout the need for heavier steel inserts in the cylinders to withstand fuel-air compression pressures); and, perhaps most notably, from motorsport, with electric vehicle specialist Delta showing off the innovation in the lastest iteration of its coupe, with steering assisted by torque vectoring from the independent motors powering each wheel; and from McLaren, whose £850,000 hypercar, the P1, has sold out its entire production run of 375 and is currently astonishing seasoned motoring journalists around the world (and drawing admiring glances from everyone around the Gaydon Motor Heritage Centre's car park). Incidentally, the P1 was conceived as — and derives much of its performance from its status as — a hybrid which can be driven as a pure EV with 170bhp of power (much more than the average family car) giving the lie to any claims that electric vehicles are substandard or boring.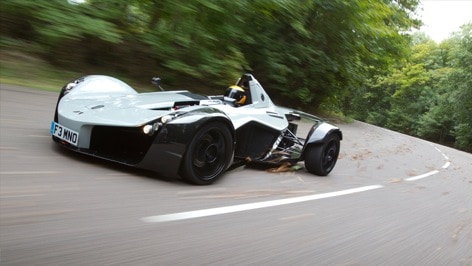 'It's a major strength of the UK that we have all those industries, and we're such a compact country that it's easy for us to talk to each other,' Delta Motorsport's technical director, Nick Carpenter, told me. 'The government and the NVN are doing a great job helping us to pull all this expertise together, and it's easily possible for us to be with any supplier, having a face-to-face design meeting, within a few hours. You couldn't do that in the US or even in Germany.' Moreover, the proximity of volume producers makes it easier for niche vehicle innovations to be ported over to more mainstream vehicles: Carpenter cites the development of under - or in-chassis storage of electric vehicle batteries. Delta has helped out on development of concept vehicles with Jaguar, and Lotus Engineering's consultancy services have aided the development of many cars from Aston Martin through to Tesla and others; their presentation this year about non-welded titanium sheeting used in chassis construction attracted much attention.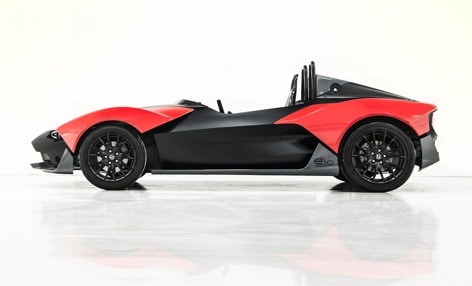 As well as the McLaren P1, new car case studies from Liverpudlian company BAC, whose single seat Mono was named Car of the Year by Top Gear's enigmatic Stig, and ex-Lotus chief Ansar Ali, whose new, budget sports car the Zenos is based on a single extruded aluminium backbone surrounded by body panels made from a recycled grade of carbon fibre, proved that the sector is developing real products which are being bought by real people with real wallets. The niche vehicle sector is never going to be large; it's never going to be a huge employer. But what it is shaping up to be is a powerhouse of highly visible innovation in a glamorous package that will attract attention to the UK, bring in investment with an obvious route to market and return, and help with the efforts to sell engineering as an attractive and rewarding career.