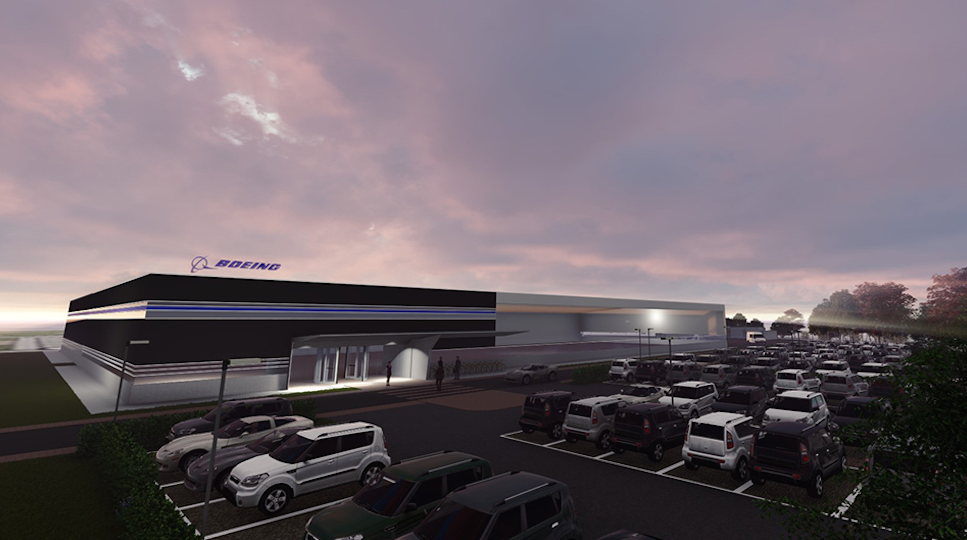 Located alongside Sheffield University's Advanced Manufacturing Research Centre (AMRC), the proposed 2,300-square-metre plant, which represents an investment of over £20m, is part of a broader plan by Boeing to begin in-house manufacturing of actuation components and systems in the US and Britain.
"The UK provides Boeing with the talent and infrastructure we need to grow and maintain a high level of productivity and quality to meet our significant order book," said Sir Michael Arthur, president of Boeing Europe and managing director of Boeing UK and Ireland. "Our decision to start manufacturing high-value components in the UK is a step-change in our engagement and a further example of Boeing's commitment to grow here."
Dubbed Boeing Sheffield, the new facility will employ approximately 30 people when it opens as part of Boeing Commercial Airplanes' Fabrication operations and will work with Boeing Portland, a company Centre of Excellence for complex machining, gear systems and flight controls. UK suppliers will be able to bid for work once the plant is operational.
Boeing expects to recruit UK employees for the site as early as 2018. The company also plans to initiate a major Research & Development programme with the AMRC to develop new manufacturing techniques that can be applied in the new Boeing Sheffield facility. The Sheffield City Region Combined Authority will support this through the provision of grant funding, subject to agreeing the formal terms and conditions of that funding.
Today's announcement follows the recent news of a new partnership between the AMRC and McLaren Automotive. AMRC is working with the supercar manufacturer to develop the advanced manufacturing processes that will allow McLaren Automotive to ramp up production of the chassis for its future cars at its new Composites Technology Centre.
Boeing Sheffield is subject to local authority and other relevant planning permissions.