According to the survey manufacturing production increased at the fastest pace in seven months during August, rising to 53.3 (anything above 50 indicates growth). This represents a sharp recovery from July's 41-month post-Brexit vote low of 48.3. The survey also found that employment levels in the industry have risen for the first time in the year to date.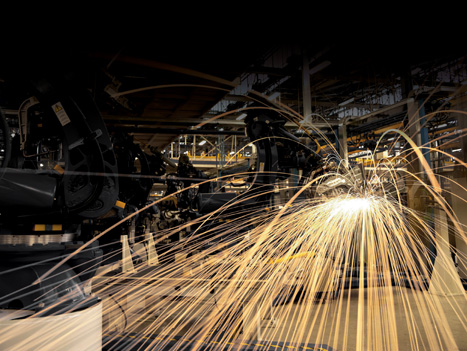 Manufacturers reported an increase in orders from both domestic and overseas customers. Although the impact on exports of the weakening pound – which has fallen in value by around eight per cent since the referendum vote – was cited as one of the main factors behind the upswing. Ironically, following the release of the latest PMI survey, Sterling's value jumped by one per cent.
The report confirms the findings of the most recent CBI Monthly trends survey – published on 23rd August – which indicated that exports had reached a two-year high.
On the downside, 44 per cent of firms reported an increase in the cost of goods imported into the UK, and despite an enthusiastic response to the latest figures, there are concerns that this could negatively impact industry in the months ahead.
"Manufacturers, unnerved in July by the referendum outcome, appear to have their mojo back in August," commented Lee Hopley, chief economist at EEF. "Business has carried on as normal and the weaker exchange rate is providing support for exporters in a broad range of markets in fairly short order. However, as anticipated, the fall in Sterling has also led to a rapid increase in input costs and the pass-through to inflation will surely follow."
Dave Atkinson, head of manufacturing at Lloyds Bank Commercial Banking, was more bullish and hailed the response of British manufacturers to the EU-referendum result: "British manufacturers have responded to the post-EU Referendum landscape by adopting a positive mind-set and adapting to the conditions in front of them to source new opportunities for their business. The manufacturing community has been agile in its response to this influx of orders, and cementing long-term relationships with new markets could have a significant impact on economic growth in the coming months and years as the outcome of leaving the EU is played out."