The collaborative team from Ghent University, IMEC and the Max Planck Institute in Garching, Germany have demonstrated a new type of frequency comb light source, an extended spectrum light source that is claimed to be ideal for extremely high resolution spectroscopy.
A frequency comb is a light source with a spectrum containing thousands of laser lines. The technology, which makes it possible to establish a link between the optical and radio frequency parts of the electromagnetic spectrum, allows researchers to determine optical frequencies with unprecedented precision.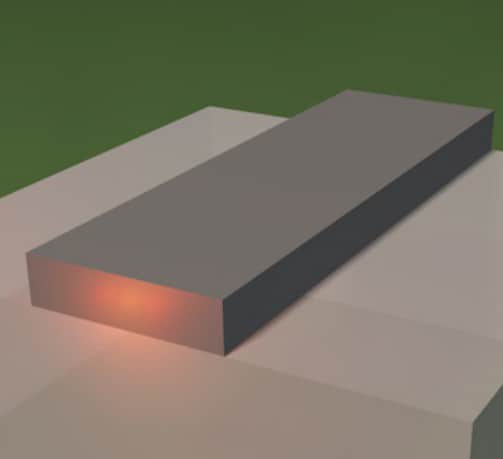 Frequency combs have already been used for a number of applications, notably in the development of highly accurate optical clocks. They have also long been thought to have great potential for spectroscopy. But until now, comb sources have not operated at the right wavelength to make this possible.
The pan European team behind the latest research believes it has made a fundamental breakthrough by developing combs that work in the mid-infrared molecular fingerprinting region of the electromagnetic spectrum. Within this wavelength region, many molecules have specific absorption bands that can be used in spectroscopy to determine the presence and concentration of these molecules in samples.
The technology was developed by combining the strong light-matter interaction in silicon with its broad transparency window. By fabricating so-called nanowire silicon photonics waveguides to confine the light in a very small area waveguide, the team further enhanced the strong light-matter interaction allowing them to broaden the spectrum of the frequency combs into the mid-infrared. The achievements were possible through the use of a pump laser source, previously developed by ICFO, Spain.
The results are thought to be an important step towards a small-footprint chip scale mid-infrared frequency comb source which could act as sensitive cheap gas sensors in the mid-infrared.  The team says such devices would be useful for a range of applications, including environmental monitoring for measuring air-pollution or in medical diagnostics or as a cheap tool to do breath analysis.