The UK remains committed to producing 15 per cent of its total energy from renewables by 2020. This is based on the Climate Change Act, which requires emissions cuts of 80 per cent by 2050. Now, the government is ramping up efforts to make sure these goals are met, with wind energy at the heart of its plans.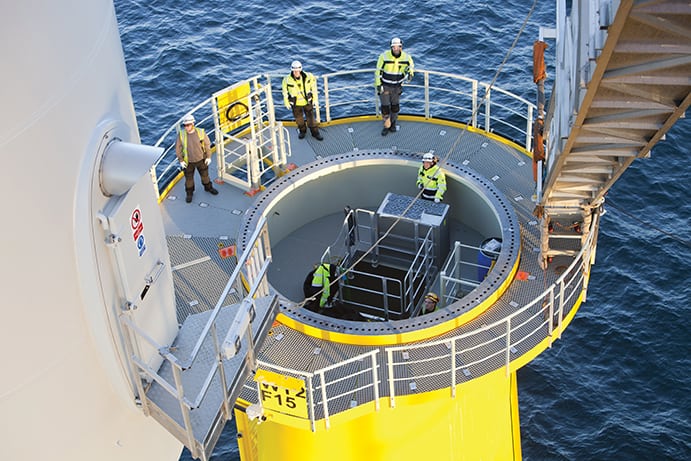 According to Renewable UK, Britain could power itself several times over using wind. And it's on track to make significant inroads into the country's renewable goals. In just 10 years, wind energy's contribution to UK electricity needs has grown from less than one per cent to 10 per cent. Today, it provides more renewable electricity than all other sources combined. As a result, the UK's wind sector is enjoying record levels of employment.
"We don't have figures on how this is set to grow," said Adam Wentworth, a spokesperson for Renewable UK. "However, it's clear that demand will be in line with strong growth in wind-farm projects in recent years. These wind farms have a lifespan of 25 years and technicians work on them throughout this period. For example, Scottish Power Renewables is developing its East Anglia One offshore wind farm; a £2.5bn investment requiring an estimated 3,000 skilled employees."
East Anglia One, which is located off the Suffolk coast, consists of up to 102 Siemens offshore wind turbines and foundations, each rated at 7MW providing a generating capacity of up to 714MW. Not only are these being constructed, but they will also need to be maintained over the coming years, creating hundreds more jobs in the process. Onshore construction works of East Anglia One are scheduled to start this year, followed by the offshore construction works in 2018. It will be fully operational by 2020.
While there are plenty of opportunities for maintenance engineers in the sector, the work can be challenging, Wentworth warned. "Onshore and offshore wind farms require working at height in isolated locations," he said. "Offshore wind farms also have to be maintained while factoring in sea conditions. The weather also plays a role in maintenance challenges. Skilled engineers are in demand across the wind industry. For offshore wind, experience working in other parts of the offshore energy sector, such as oil and gas, is highly sought after, with aptitude, professionalism and transferable skills all highly valued."
Andrew Jamieson, chief executive of the Offshore Renewable Energy Catapult, said: "As the industry evolves it is going to understand the challenges it faces much better. If we look at power generation from gas, coal and nuclear, those are industries that have spent millions of man hours solving the issues they face and making things better, more efficient and extending the life of their assets, and that's the next stage for onshore wind." As an emerging industry, there are plenty of opportunities for maintenance engineers to make their mark, and be part of a change that will make a lasting impact on the country.
Jamieson said the costs of energy from offshore wind have fallen in recent years and there is a massive opportunity to export energy across Europe. "That growth is driving opportunity in many areas, and we now have the chance to develop the companies, the workforce, the skills and expertise that will do for the UK, and for Scotland, what the oil and gas industries have done so successfully for the past half-century." Maintenance engineers with the right skills are likely to have long-term roles that will evolve as the technology progresses.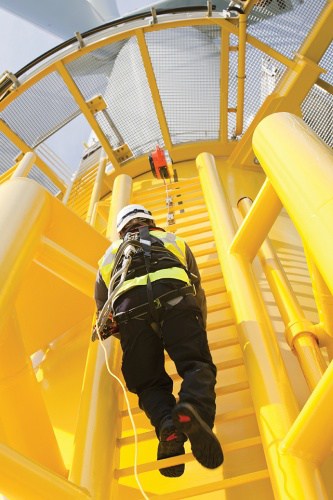 Alan Fitzpatrick, IPlantE vice-chair at the Society of Operations Engineers (SOE), said maintenance engineers will be faced with the challenge of changing gearboxes, blades and nacelles off shore, requiring items such as jack-up barges and having to face loss of items into the sea. Often engineers will be working in some of the harshest environments in the industry, which means the sector is not for the faint-hearted.
"There are a growing number of offshore wind farms coming out of their warranty phase in the UK," said Brian Pridmore, head of operations execution, DONG Energy Wind Power. "This means the assets are transitioning from being 'new' into a core operational phase. With this transition comes different challenges: optimisation of servicing, heavy replacement parts (gearboxes, transformers), condition monitoring, preventative maintenance and monitoring asset integrity, all while keeping the machines running in what can be a very hostile offshore environment.
"A myriad of engineering skills is required, from non-destructive testing for inspections to high voltage and cabling work," said Pridmore. "We need engineers of all kinds, including metallurgists, materials engineers, mechanical engineers, civil engineers, electronic and electrical engineers. The parallels from many engineering backgrounds are clear. There is a large crossover with conventional power generation systems and traditional offshore industry such as oil and gas. There are also transferable skills from aerospace, defence, marine engineering and even Formula One.
"DONG Energy, for instance, has eight operational offshore wind farms in the UK and another four in construction, including Burbo Bank Extension that will become operational this year. With a growing operational portfolio across the entire UK there is a huge demand for engineers and skilled technical professionals within the operations and maintenance of offshore wind farms.
"If you have a passion for working in renewables, in the most cutting-edge company that is helping to grow the offshore wind industry, then research DONG Energy and the industry, keep an eye on the recruitment pages and try to make use of any industry forums or conventions to become as familiar as possible with the industry and its demands."