That's now possible, thanks to the development of an immersive 3D virtual reality system that can be fully integrated with process simulation.
Developed through a partnership of virtual reality specialists Virtalis and predictive simulation software company Lanner, the technology combines Lanner's predictive simulation software, WITNESS, with Virtalis' Visionary Render software systems to create Visionary Render for WITNESS, which allows users to connect and extend WITNESS simulation workflows directly into a full VR suite.
Here, they can import CAD models of their workplace and equipment and enhance them with textures and shadows to create a detailed environment for tasks such as performing distributed model reviews, discussing design concepts, and exploring new maintenance procedures, even at 1:1 scale.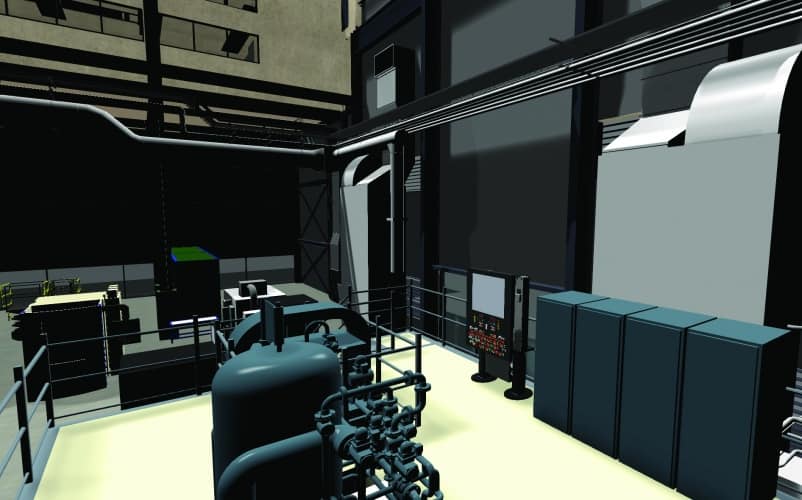 Users can work alone or in groups, or can collaborate with distant colleagues in a virtual world created from 3D object libraries and CAD/PLM datasets, all of which should allow even non-technical personnel to literally see the effects of new designs or changes.
'Visionary Render for WITNESS gives the opportunity to get inside your simulation environment and interact with it in real-time 3D/VR to provide an unparalleled method for understanding and communicating ideas, concepts and results,' explained Steve Carpenter, sales director at Virtalis. 'Whilst a WITNESS user can develop solutions to optimise facility designs or production and logistics processes, the issue of how to visually review and communicate these findings to colleagues and stakeholders has been a challenge. Using VR provides an extremely powerful and advanced communication approach to address these challenges.'
New digital design processes and tools are revolutionising the manufacturing industry. Click here to read more.