Jason Ford

News editor
The days of visiting a mobile phone shop to buy or lease only a handset appear to be long gone, with so-called smartwatches and fitness trackers now part of the vendors' inventory.
These are, of course, only two examples of wearable technology that sit in a market estimated in 'Wearable Technology 2015-2025: Technologies, Markets, Forecasts' to be worth $20bn in 2015 and almost $70bn in 2025.
The Engineer's coverage of wearables dates back well over a decade and since then advances in areas including materials, wireless connectivity, and power sources have seen wearables applied in numerous circumstances where data can be obtained for the benefit of the wearer, be they athletes, soldiers, patients or, in one particular instance, horses.
Earlier today, The Engineer reported on how a team in Massachusetts has developed an application that allows users to navigate smartphone screens using Google Glass and head movements.
Designed for people with visual impairment, the team's app is said to project a magnified image of the screen to the user's Google Glass display. Images are sent via Bluetooth, and the user can interact with them by tapping on the stem of the Google Glass device.
A further advance in the broadly applicable area of wearables was highlighted last week too, where engineers in Japan report the creation of an ultrathin material embedded with electronics that could be used as a visual display for information including medical data.
The electronic skin consists of a protective film less than two micrometres thick that is made from alternating layers of inorganic silicon oxynitrite and organic parylene. Under this, transparent indium tin oxide (ITO) electrodes are attached to an ultrathin substrate.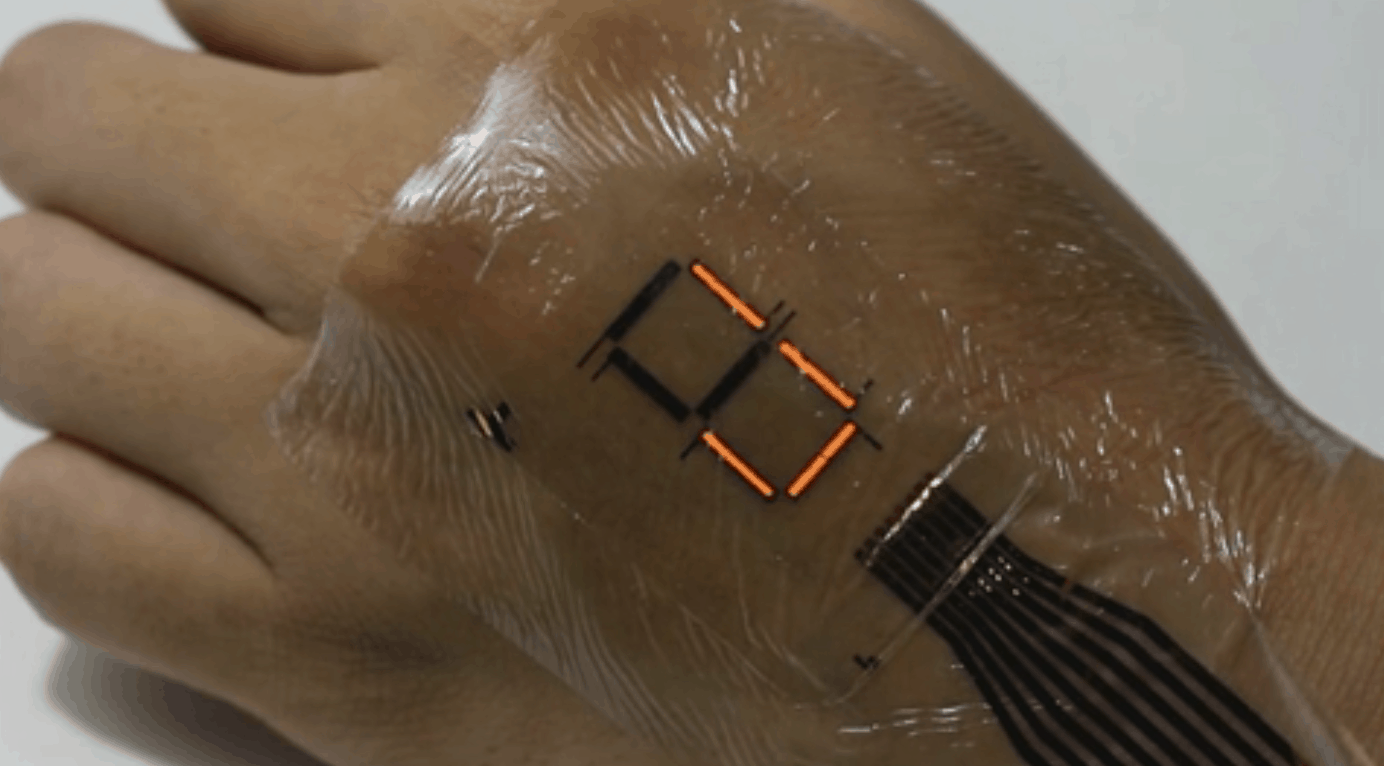 Combining the electrodes with the film enabled the team to create polymer light-emitting diodes (PLEDs) thin enough to attach to skin, but flexible enough to adapt to body movement.
Later today, The Engineer will report on how experts at Fraunhofer in Germany have developed a novel transparent sensor material that facilitates movement-measuring sensors to be printed onto textiles.
The material will be one of many technologies to be presented on IDTechEX Europe taking place in between 27 and 28 April 2016.
ICTechEx Wearable Europe forms part of the Berlin-based conference and exhibition programme where delegates can attend master classes in printed electronics; conductive inks, film and transparent conductive film; e-textiles and stretchable electronics; plus electrically and thermally conductive adhesives.
ICTechEx Wearable Europe will take place this week at the Estrel Berlin Hotel and Convention Center, Germany.