Arizona company World View has teamed up with the fast food company for its first ever Stratollite mission, which will see a navigable balloon with satellite-like equipment launched to the stratosphere. The partnership with KFC has helped to finance its development programme, as well as draw attention to the technology. The Zinger is set to embark on its stratospheric journey on June 21.
"The Stratollite is spearheading a new market for data collection of our planet, the environment and human activity from a perch at the very edge of space," said Jane Poynter, World View founder and CEO.
"This next mission will be our first attempt to really push the envelope with a flight designed to test, for the very first time, all the integrated critical systems needed to bring this Stratollite online for commercial markets."
The remotely controlled, un-crewed balloon features a payload module that operates along the edge of space, providing low-cost, long duration coverage over areas below. According to World View, its proprietary altitude-control technology allows it to harness stratospheric winds to steer the Stratollite to and from desired locations, hovering above them for weeks and months at a time.
"The Stratollite was created to deliver more routine and meaningful access to space for all, and this mission allows us to give edge-of-space access to a commercial customer that would previously deem a project like this unimaginable," said Taber MacCallum, World View co-founder and chief technology officer.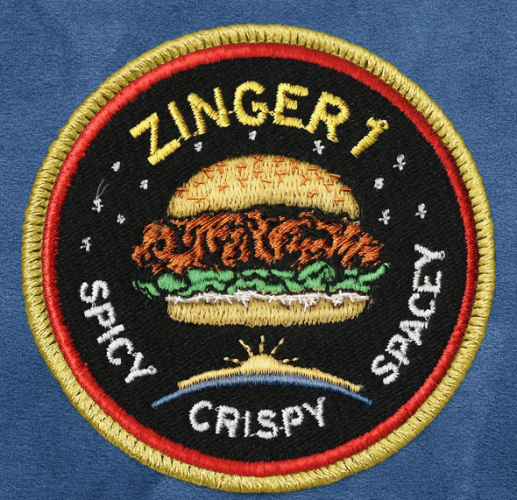 "Sure, this whole chicken sandwich payload is a bit funny. But, KFC gets to embark upon a one-of-a-kind marketing experiment, while we get to pursue our first multi-day shakedown cruise in the stratosphere. It's a win for all."
Kevin Hochman, KFC US president, added: "We're excited to be the ones pushing spicy, crispy chicken sandwich space travel forward."
"But in all seriousness, we're proud to support World View's commitment to advancing space research and trust them to take our world famous Zinger sandwich to space."