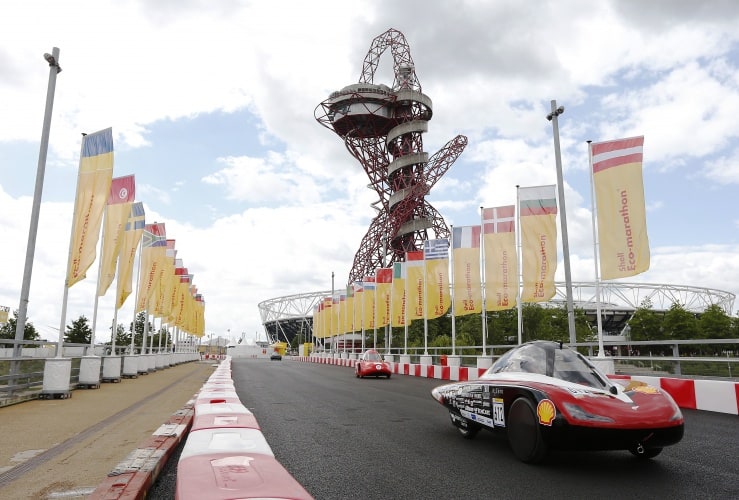 Held at the Queen Elizabeth Olympic Park, this marked the first time the Shell-sponsored endurance event had come to the UK. Over 200 student teams from 29 countries around the world came to the capital, pushing their vehicles to the limit on the specially designed 2.2km urban track to see how far their vehicles could travel on one litre of fuel.
"The 2016 track has been particularly challenging for all teams and we have seen an incredibly high standard of performance, as well as the determination and team spirit of champions," said Norman Koch, global technical director for Shell Eco-marathon.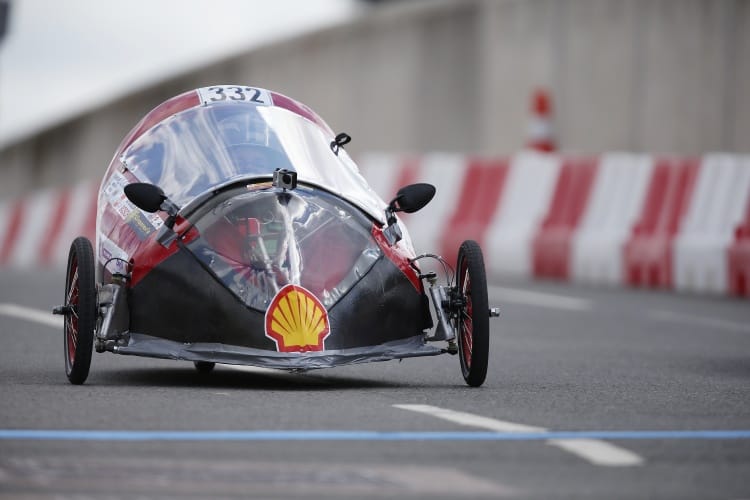 Microjoule-La Joliverie from France broke the CNG record, travelling 2,606.4 km using the equivalent of just one litre of fuel in the Prototype category. Lycee Louis Delage, also from France, won the UrbanConcept Europe category, completing 445.7km on a single litre of petrol.
As European champions, Lycee Louis Delage then went on to compete against the corresponding winners from Asia and North America in the Eco-marathon's first ever Drivers' World Championship, but were beaten to the title by Universitas Pendidikan from Indonesia. As part of their prize, the Indonesian team will now enjoy a week's training in Maranello, Italy, where they will receive tips from the Scuderia Ferrari Formula 1 team.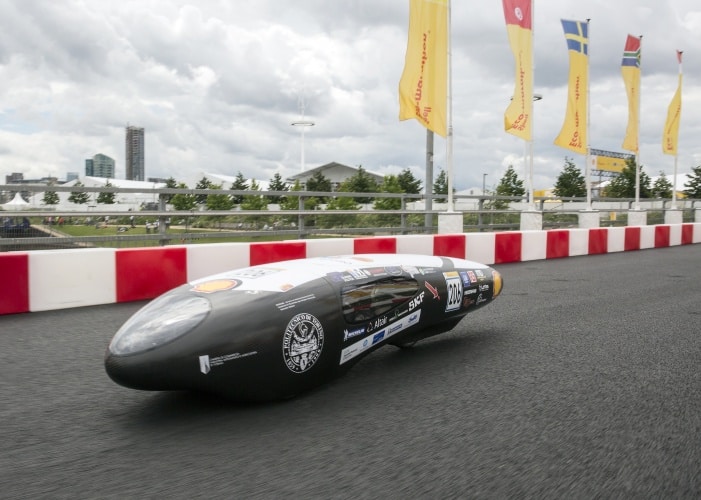 "It's been an honour to host Make the Future London, featuring Shell Eco-marathon Europe in the UK for the first time," said Shell UK chairman Erik Bonino.
"Showcasing some of the brightest energy ideas and supporting entrepreneurship is an essential part of the journey to a low-carbon future."