Taking place at over 30 Universities in the UK and Ireland, the challenge involves over 6,500 engineering students who are required to effectively communicate their ideas as they develop them.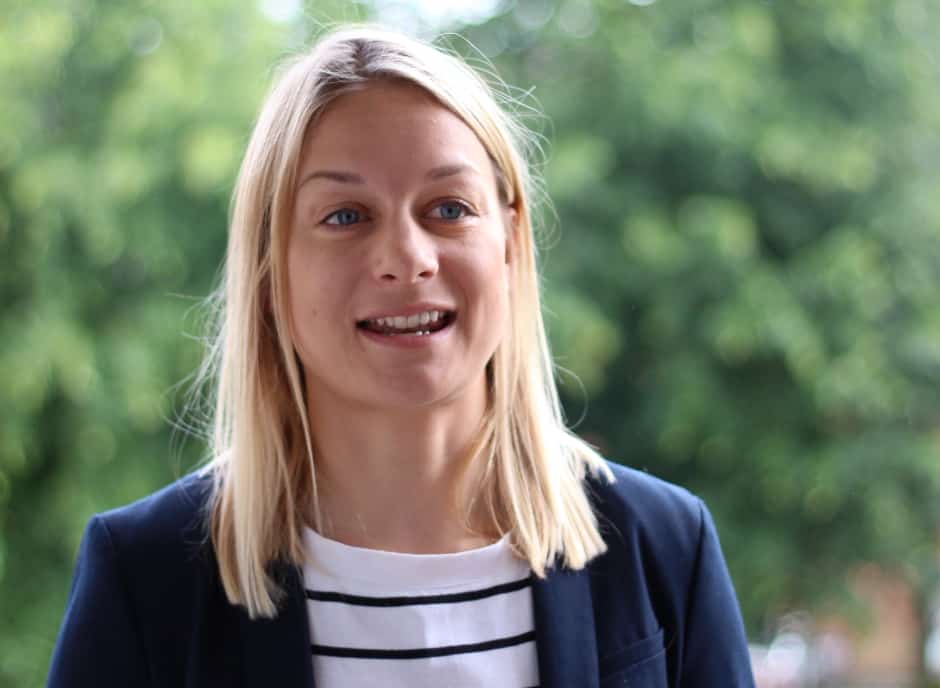 Katie Cresswell-Maynard (pictured), chief executive of Engineers Without Borders UK said: "With the return of students to their universities we are launching the latest competition focused on creating a context for engineering students to work within, so that the engineers of the future become skilled at identifying problems as well as solving them. It gives them the opportunity to learn and practice the ethical, environmental, social and cultural aspects of engineering design."
The competition is embedded in the curriculum of the participating universities. Engineers Without Borders UK and partner Prakti develop a set of materials centred on a resource-constrained environment - building a story about a community that is impeded in its progress by challenges around water, sanitation, transport, digital infrastructure, and waste management. This set of materials (online at www.engineering-for-people.com) then creates a launch pad for the students to investigate further and identify a problem for which they can create an engineering intervention.
"What's crucial to note is that despite the fact that the environment we ask the students to focus on has resource challenges and lacks basic infrastructure, we aren't asking them to only think about addressing the basics of poverty alleviation," said Katie. "We ask the students to think beyond that and to take an aspirational mindset into the challenge.
"For example, the 2018-19 challenge is focused on the rural community of Tamil Nadu in India. The challenge is to go beyond addressing basic needs and create solutions that make rural living in this part of India as attractive as urban living."
Engineering for People Design Challenge
According to EWB, the Engineering for People Design Challenge is taken on by the universities in different ways. Some tackle the challenge over the course of a couple of weeks while others run a module for one or two terms. At the end of the module, each university chooses five teams to submit an online report on their project (the portal opens on 30th January and closes on 30th April). These reports are then whittled down to the top 36 who are then invited to the Grand Finals, held annually in June. At the Grand Finals the teams are further reduced until the top six get the chance to pitch their idea to an audience of around 200 people, including the judges and fellow participants.
"An important point is that it's not too late for universities to get involved in this year's competition," said Katie. "We provide support for academic staff and can even arrange for them to work with academics from other universities to implement the challenge. Plus, we can visit the students and provide a lecture or a workshop to really bring the competition to life."
Those interested in entering the challenge should email: challenge@ewb-uk.org or telephone: 0203 7525820 or visit www.engineering-for-people.com