About Ocado Group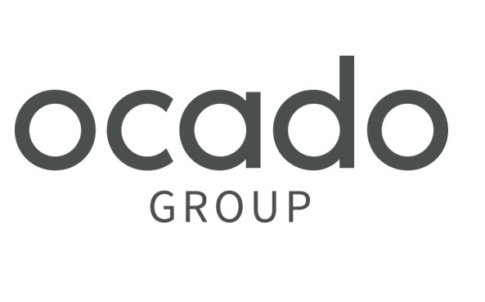 A global technology and solutions provider, we're on a mission to change the way the world shops for groceries. Our product? A unique, end-to-end ecommerce platform powered by cutting-edge tech, research, and innovation, since we began in 2000. The Ocado Smart Platform is the most advanced fulfilment and logistics model of its kind. Our sophisticated grid system, bots, and highly automated, intelligent solutions set us ahead of the rest.
We've partnered with nine ambitious grocery retailers across four continents so far, from Ocado,com – a joint UK venture, 50% owned by M&S – to Australian grocer Coles, located on the other side of the world.
Number one in the world for our geographic reach, we grow each year and are looking for talented employees to join all parts of our expanding, FTSE 100 business. We started with three employees and now have thousands, spread across developments centres, offices, warehouses, and road networks the world over.
Our employees create and deliver the bespoke solutions that help us give our clients and their customers exactly what they ordered – and more. Join us and be at the forefront of global online grocery.
Why work for Ocado Group
Our exceptional people make us an exceptional business
When our business began, there was just one goal: to establish the first new supermarket success story in a generation.
Two decades later, we've built the world's number one online-only grocery retailer. And with the Ocado Smart Platform we supply grocery retailers around the world with the end-to-end solution to develop a sustainable, scalable and profitable online grocery business.
As our horizons have expanded, our goals have also evolved. However, the things that make us tick have remained a constant since day one: innovative thinking, teamwork and a passion for incredible customer service.
At the heart of all of this are our ever-expanding teams of people. No matter what part of the business they work on – from software engineers and customer service managers to warehouse operatives and drivers – each is united by a shared desire to deliver a uniquely innovative, greener alternative to traditional grocery shopping.
We're always looking for talented, driven people to join us in delivering exactly that.
Our values
We're in it together- Teamwork is what makes us greater than the sum of our parts. By being able to depend on one another, we can transform what we do from something good to something great.
We are proud of what we do- Each one of us can make a big difference to what we achieve by going the extra mile. We care passionately and put every effort into what we do.
We can be even better- We never settle for the way things are. By being proactive and finding better, smarter ways of doing things, we can all have a huge impact on the way we work.
Our culture
We aim to recognise talent across every facet of our global business, developing people to the best of their abilities. In return, we ask our employees to share in our 'can-do' attitude and embody the values that run through the DNA of our business. Whether you're after a career-defining role or a job which gets you out and about, we'll offer you the training and support you need, alongside exceptional and inspiring people.
Our core pillars
By building our responsible business efforts around four core pillars, we're able to achieve inspiring, tangible results for both our company and the communities we interact with.
Environment- Our business model is built around efficiency and low waste, and we've focused on finding ways to reduce our carbon impact since day one.
Education- We want to share everything we've learned, so that we can help build the next generation achieve more.
Entrepreneurship- We never forget our roots, and we continue to seek out opportunities to reward entrepreneurial thinking, believing it has the power to create radical change.
Eating well- We're committed to reducing food poverty in the UK while also supporting the role of food in health and nutrition for our customers.
Diversity & Inclusion
At Ocado Group we celebrate differences. We're committed to providing an inclusive working environment where people's differences are embraced, celebrated, and valued. We're constantly learning and developing to help bring in and keep the best talent at Ocado Group. In building an inclusive and diverse culture in the workplace, employees feel supported to be their true selves.
It's important that our colleagues reflect on the diversity of the communities across the globe. With diversity comes creativity and allows for the exploration of our differences in a safe, positive, and nurturing environment.
Current Jobs