It is widely understood that there must be a minimal welding gas flow rate to ensure adequate weld pool protection, however, there is a common misconception that using more gas is always better!
In this Air Products webinar we will look at the various issues – financial, quality and environmental that excess welding gas flow rate causes. This session is ideal for those in the metal fabrication industry who are looking to optimise weld quality and/or reduce overall their welding cost base. We will look at Air Products' consultative Gastrak® service which involves working with welding customers to identify potential sources of welding gas leaks or excessive consumption and install a sustainable solution to mitigate this.
WHEN: Thursday March 4, 2021, starting at 3:00 PM GMT
You will learn
Why setting the optimum welding gas flow rate is important
Common misconceptions regarding welding gas flow rates
The impact on weld quality of setting too high a flow rate
How Air Products can work with you to control the flow whilst improve quality and saving money – on average 30%
A practical demonstration in a welding workshop of how Air Products' Gastrak® service works.
Presenters
Marco Ameye – European Welding Engineer – Air Products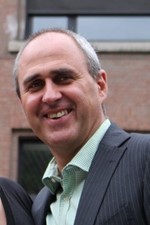 With over 25 years' experience in the metal fabrication industry, Marco has a wealth of knowledge on welding and cutting applications across many sectors including construction, aeronautics, automotive and energy. As the European Welding Engineer at Air Products, Marco combines both the practical and theoretical elements of metal fabrication working with customers as well as liaising with the sales and R&D teams.
In particular, Marco has a specific interest and passion for the use of welding robots as the programming and flexibility of welding robots is continuously improving as are the applications.
Phil Tranter – European Product and Marketing Manager: Industrial Segments & Products – Air Products PLC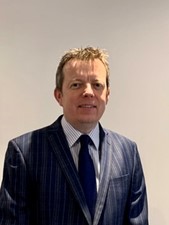 With over 24 years of experience across various project, sales and marketing roles, Phil Tranter is Air Products' European Product and Marketing Manager for Industrial Segments & Products. His focus is to ensure the industries served can benefit from the many unique products and services offered by Air Products. Understanding how to improve safety, productivity and efficiency are the key drivers; whilst saving money too. Working across manufacturing, with OEM's, alongside technology groups and industry, during Phil's career, he has launched award-winning products including those achieving the Queens Award for Enterprise: Innovation such as Air Products' unique oxy-acetylene Integra® cylinder.