Webinar: Deep Learning Based Defect Detection for Visual Inspection Systems
Visual inspection and defect detection are critical for high throughput quality control in production systems and widely adopted in many industries for detection of flaws.
Recent developments in deep learning have significantly improved the ability to detect defects and develop deep learning-based approaches to detect and localize different types of anomalies.
When: Tuesday April 13, 2021, starting at 3:00 PM BST
In this session you will learn about:
Data access and pre-processing techniques
Image classification and labelling of defects and abnormalities
Defect detection using deep learning techniques
Deploying to multiple hardware platforms such as CPUs and GPUs
Presenters:
Harshita Bhurat – Product Marketing Manager, MathWorks
Harshita Bhurat is the product manager for Image Processing and Computer Vision products. She has been at MathWorks for 8 years. In the past at MathWorks, she has managed the Robotics and Autonomous Systems and code generation products. Prior to joining MathWorks, Harshita was an embedded application engineer at Broadcom, where she was a part of the team responsible for the development, integration, and deployment of Broadcom's High-Definition ICs into turnkey Blu-ray and streaming service products. Harshita has over 15 years of experience in image and video processing and software for embedded systems. She holds a B.S. in computer engineering and M.S. in computer science from Illinois Institute of Technology, Chicago.
Matthew Elliott – Application Engineer, MathWorks
Matt is an application engineer at MathWorks, working on MATLAB projects in a range of areas, including machine learning, image processing, parallel computing, and enterprise integration. Prior to joining MathWorks in 2017, he completed a PhD in physics, focusing on theory and simulation of superconducting circuits for applications in quantum computing. Matt received his PhD from the University of Surrey and holds a master's degree in mathematics and physics from Durham University.
WEBINAR: When automation technologies collide
In this special webinar with HMS Industrial Networks we will explore how manufacturers can overcome the challenges of disparate systems in the Industry 4.0 era
When: Thursday March 18, 2021, starting at 10:00 AM GMT
As a world leader in automation communication technologies, HMS Industrial Networks has a unique view of how automation technologies connect. The presentation will be explaining the issues that automation users and manufacturers face when technologies come together.
In the new age of IIoT, Industry 4.0 etc. IT solutions are merging with OT systems, Cloud technology in automation is all the rage, Mobile phone technology such as 5G is merging with industrial wireless applications, data is becoming the new oil, and now with Covid-19 our vulnerabilities to keep systems running 24/7 have been exposed. This presentation will highlight these areas of concern within the automation industry, as well as addressing what can be done to overcome some of these issues to ensure automation progression rather than destructive collision.
Key learnings
What technology collision is
Understand the pitfalls automation users face now and in the future
Hear how the leader in automation communications deals with technology convergence
Understand why we have security threats to our automation systems and what we can do to help prevent them
A neutral perspective regards the latest automation technology trends
WEBINAR: Why is controlling welding gas flow so important?
Thursday March 4, 2021, starting at 3:00 PM GMT
It is widely understood that there must be a minimal welding gas flow rate to ensure adequate weld pool protection, however, there is a common misconception that using more gas is always better!
In this Air Products webinar we will look at the various issues – financial, quality and environmental that excess welding gas flow rate causes. This session is ideal for those in the metal fabrication industry who are looking to optimise weld quality and/or reduce overall their welding cost base. We will look at Air Products' consultative Gastrak® service which involves working with welding customers to identify potential sources of welding gas leaks or excessive consumption and install a sustainable solution to mitigate this.
You will learn
Why setting the optimum welding gas flow rate is important
Common misconceptions regarding welding gas flow rates
The impact on weld quality of setting too high a flow rate
How Air Products can work with you to control the flow whilst improve quality and saving money – on average 30%
A practical demonstration in a welding workshop of how Air Products' Gastrak® service works.
Presenters
Marco Ameye – European Welding Engineer – Air Products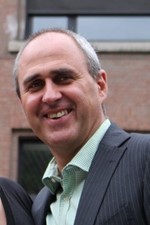 With over 25 years' experience in the metal fabrication industry, Marco has a wealth of knowledge on welding and cutting applications across many sectors including construction, aeronautics, automotive and energy. As the European Welding Engineer at Air Products, Marco combines both the practical and theoretical elements of metal fabrication working with customers as well as liaising with the sales and R&D teams.
In particular, Marco has a specific interest and passion for the use of welding robots as the programming and flexibility of welding robots is continuously improving as are the applications.
Phil Tranter – European Product and Marketing Manager: Industrial Segments & Products – Air Products PLC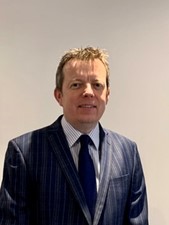 With over 24 years of experience across various project, sales and marketing roles, Phil Tranter is Air Products' European Product and Marketing Manager for Industrial Segments & Products. His focus is to ensure the industries served can benefit from the many unique products and services offered by Air Products. Understanding how to improve safety, productivity and efficiency are the key drivers; whilst saving money too. Working across manufacturing, with OEM's, alongside technology groups and industry, during Phil's career, he has launched award-winning products including those achieving the Queens Award for Enterprise: Innovation such as Air Products' unique oxy-acetylene Integra® cylinder.
REGISTER HERE
Going beyond digital continuity in manufacturing: Dassault Systèmes
Wednesday 11th November, 3.00pm (GMT)
Nick Scott – Senior Specialist, Manufacturing Dassault Systèmes
Register now for this Wednesday's free Dassault Systèmes webinar to learn how to avoid disconnects in the way your company designs, manufactures and supports a product.
In this webinar we will be hearing from Nick Scott – Senior Specialist, Manufacturing, Dassault Systèmes about Digital Continuity: the concept that digital data and information can be relied on as unique, authoritative, and consistent as it is being used across the product lifecycle.
Nick will explain how digital continuity can build confidence into manufacturing decision making by ensuring that the information used to drive these decisions accurately reflects the current state of the company's collective knowledge.
Nick Scott is a manufacturing Consultant with Dassault Systèmes where his role is to support and guide clients through the journey of digitalization of their manufacturing operations.
3DEXPERIENCE Twin: A vision for unity in the virtual and real worlds
Presenter: Alan Prior, Vice President, Industry Consultants, Dassault Systemes
Date: Tuesday 16th June, 3.00pm BST
Enable long-term business sustainability, and agility in process by introducing a virtual twin approach. Dramatically increase the effectiveness of your entire product development process, creating innovative products that meet all the defined requirements through manufacturing and usage. Where the digital version of the product evolves in the same way as the physical product, you can start to benefit from the potentially huge gains in productivity, quality, time-to-market and cost-effectiveness.
Dassault Systèmes is providing a 3DEXPERIENCE twin which has a broader coverage than what is usually defined by the market. By breaking down data silos and aggregating and analyzing legacy data on one platform, the 3DEXPERIENCE solutions empower enterprise to analyze information within its complete context and create accurate virtual models for experimentation.
The 3DEXPERIENCE twin can be used to design and simulate the manufacturing process that will be needed to produce the virtual asset. Once the virtual asset is physically produced in real life, the 3DEXPERIENCE twin is mirroring the behaviour of these real assets in virtual reality, and companies can compare their expected real-life behaviour with the simulated behaviours defined in the engineering phase.
How machine vision AI at the edge is delivering value from IOT for industry
Presenter: Joe Speed, Field CTO – IoT Solutions & Technology, ADLINK
Date: Tuesday 21st January 2020, 2.00pm
This webinar will examine practical customer applications of industrial IoT and uncover the potential for Machine Vision AI at the Edge to accelerate digital transformation for industry and deliver smarter, safer and more efficient operations.
A NASCAR racing team is fine tuning its engine performance using AI at the edge from ADLINK in a machine health use case. The team is using ADLINK's rugged industrial MCM-100 gateway with easy to set up, ready-to-go rotary machine vibration/condition monitoring powered by Intel® Atom- x7-E3950 processors (Quad core). The MCM, combined with a smart camera and ADLINK Edge- software enables the team to apply machine learning and reliably diagnose problems, understand failure modes and avoid engine damage.
The solution enables real time data to be streamed securely from devices and sensors monitoring vibration and acoustic emissions for example. Data is then aggregated at the Edge where advanced analytics pinpoint any problems before they cause engine failure and shutdown. The technology is being applied in industries as diverse as oil & gas drilling, industrial manufacturing and gas turbines to drive efficiency, increase productivity and develop new business models
Access AI at the Edge to deliver operational efficiency and maximum value from IoT
Presenter: Joe Speed, Field CTO – IoT Solutions & Technology, ADLINK
The Engineer joins forces with IoT specialist ADLINK to explore practical applications of industrial IoT and uncover the potential for AI at the Edge to accelerate digital transformation for industry and deliver smarter, safer and more efficient operations.
This webinar explores how you can work with what you've got, how you make it smart and how can you get the data from your legacy and apply AI to it.From optimizing efficiency by increasing machine uptime through predictive maintenance to creating new business models with machine vision solutions, you will learn how analytics, AI, machine learning can make your business more intelligent. They can hear how rugged industrial IoT systems are being deployed at the edge bringing intelligent data to 'things' in real time, in the right place, enabling the right decision.You will also hear how ADLINK is delivering real measurable value from these technologies through its innovative digital experiment methodology as well as looking to what the future holds for industrial automation.
Practical advice on adopting Augmented Reality
Presenter: Eric James Hrovoski, Technical Presales Specialist, PTC
The Engineer joins forces with engineering software giant PTC on this special webinar covering one of manufacturing's key emerging technology areas: Augmented Reality (AR).
Augmented reality has been identified in bringing real value to business. In the industrial enterprise, we know AR can drive and support rapid ROI, easy adoption, and a meaningful way to stand out from your competition. In this webcast we'll focus on specific service and manufacturing use cases to highlight the key benefits of integrating Vuforia, PTC's leading AR application in your business so that you stand out from the competition.
Designing for the DMLS process
In this webinar, Saleem Shariff, lead customer service engineer at Proto Labs, shares his technical insights about how to design parts effectively for manufacture with Direct Metal Laser Sintering – aka DMLS. The topics covered include: what DMLS is, how it works and when it should be used, as well as important process and design considerations for engineers to keep in mind. Attendees will also have the chance to see how a DMLS manufactured part has been used in the real world in a truly exceptional case study.
Why small details make a big difference when it comes to 3D printing
Let 3D Systems show you how the ProJet MJP 2500 Series can help spark your creativity and bring new ideas to life.
Part quality – True-to-CAD part quality and accuracy in plastic and elastomeric materials for true functional testing
Print speed – Up to 3X faster print speeds than similar class printers deliver more parts sooner in a single build
Post-processing – Up to 4X faster post-processing simplifies the workflow and allows for same-day design verification
It's definitely worth 60 minutes of your time.
Enhancing your product design with simulation
Would you ever walk out on stage without rehearsing or show up to an exam without studying? So, why would you launch a product without testing and analysing it first? With simulation software you can validate your product quickly and easily – without the need for an advanced degree. Simulation software has significant business benefits as well.
Invest 60 minutes of your day and…
Learn why simulation needs to be part of the product design process
See how easy to use modern simulation software is
Identify areas where you could use simulation for your designs
Model-based systems engineering in the IoT era – is your company ready?
Smart, connected products require a fundamental rethinking of design, from silo'd thinking to true, interdisciplinary systems engineering. Learn why the first step towards IoT success is a solid MBSE foundation – and how you can prepare.
Four key takeaways
Understand MBSEs role within smart connected product development
Learn how to improve the design and collaboration of complex systems
Understand how IoT success is dependent on a solid MBSE foundation
Find out how you can model software, systems, and smart connected product lines in a single toolset
Ultra-thin barrier protection and lubricity for complex components and challenging substrates
High reliability industries including medical, aerospace, defence and automotive place ever increasing demands in product confidence and performance while innovations requiring complex typographies and miniaturisation of components have created challenges most conformal coatings just cannot address.
Our webinar will look at how Parylene' s unique environmental barrier and lubricious properties applied in microns and even angstroms can overcome many design challenges. Advanced adhesion methods will be discussed for low surface energy substrates including noble metals and polymers such as polyimide.
Case studies will help build a picture of where Parylene' s properties can benefit a host of applications, solving sticking/tackiness and increasing product reliability and performance.
In many cases the application of Parylene is critical to the functional aspect of the design where otherwise the device or subassembly would fail. This webinar is aimed at helping engineers determine where Parylene may be the solution to their protection and lubricity challenges.
Five ways to get more engineering time out of your engineers
In today's competitive environment, innovation is the key to growth. Engineering organisations need to know the right resources with the right skills are available at the right time. Unfortunately, failing to effectively and accurately forecast capacity often leads to products launching late and over budget. In fact, newly released research shows that nearly 70% of low maturity companies don't even consider resource capacity at all during the project approval process.
Analysing thermal and mechanical stress with multiphysics simulation
Thermomechanical analysis is, inherently, a multiphysics problem as it studies the mechanical effects of heating a material. This webinar will discuss the importance of understanding these effects early in the product design process. We will look at a number of different mechanisms that are important to consider when conducting thermomechanical analysis, such as thermal-expansion, phase-change and thermal creep. The webinar will focus on how these can be studied using multiphysics simulation through a range of model examples, case studies and a live demonstration of the COMSOL Multiphysics software environment. We will conclude with a Q&A session.