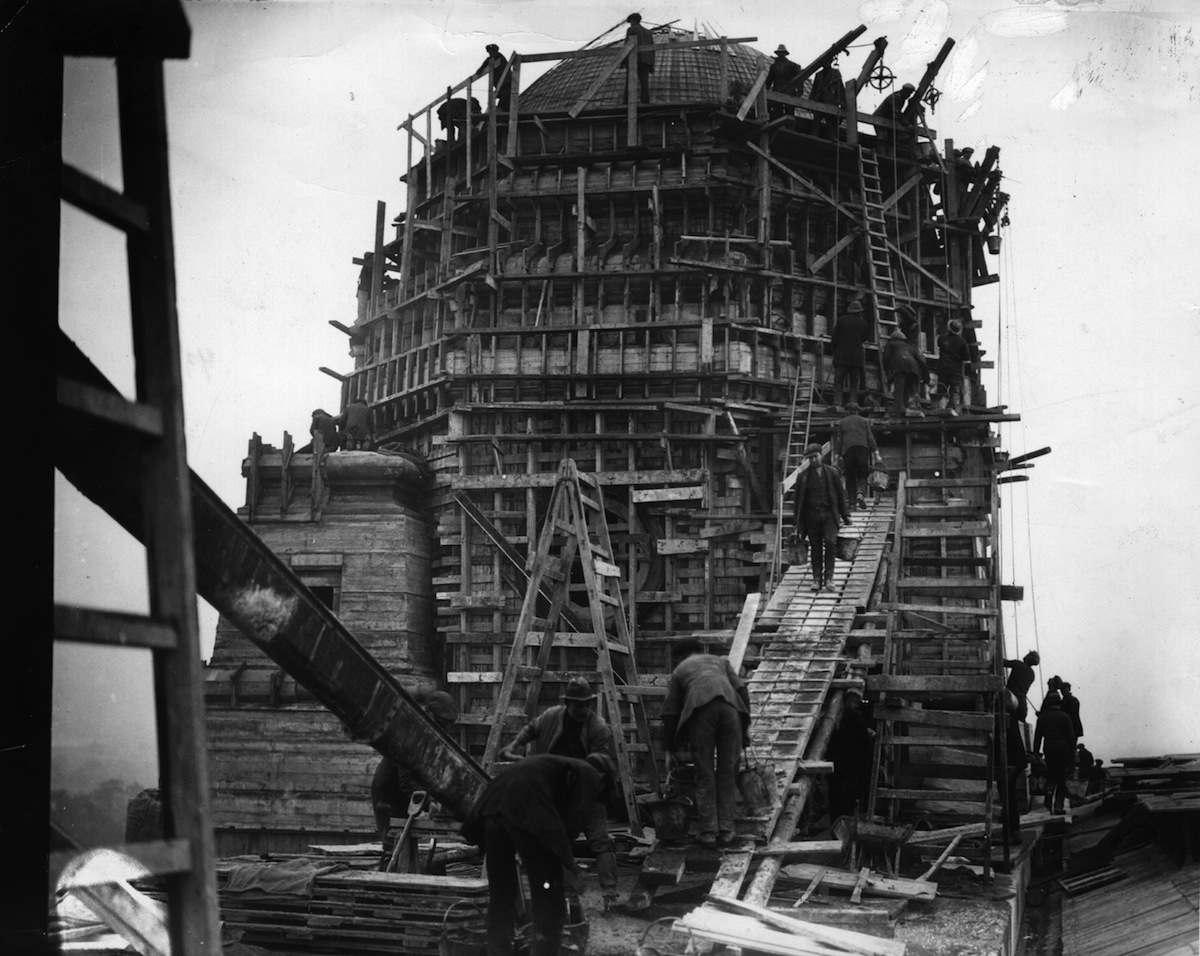 The old stadium is gone now, of course; the iconic Twin Towers ground into rubble, the gents' toilets unlamented by anyone with a sense of smell. The demise of the burger concessions have probably improved the average cardiac health of the nation. But the old Wembley was a prodigious feat of engineering, which The Engineer featured across a five-page feature in 1923.
What's particularly remarkable, considering the four-year duration of the construction project for the new stadium, is how fast it was. The ground for the original stadium was cleared in February 1922 — a considerable project in itself, with over 120,000 cubic yards of clay removed to level the site — and it took less than a year to complete the building of the stadium itself: the project was expedited, the feature says, so that the stadium could host the 1923 FA Cup final (Bolton Wanderers beat West Ham 2-0, but the final is better remembered for the policeman mounted on a white horse who helped to control the 300,000-strong crowd, many of whom were standing around the perimeter of the pitch).
The feature is particularly strong on detailing the tests the stadium was put through. 'A body of labourers… numbering, we are given to understand, 1280, was first of all drawn up outside the building and then marched in, in companies, and led to the banks of seats immediately behind the Royal Box… It was quite obvious that the majority of these men had seen service in the war, for otherwise we do not believe it would have been possible for them to act in unison with such wonderful precision,' it notes.
These workers 'were put through a series of movements' by the resident architect, Captain FB Ellison (no doubt utilising his own military experience), including standing up, sitting down, swaying from side to side and backwards and forwards, marking time at the double, and jumping up and down while shouting and waving their arms. This was repeated at various places around the stadium. 'Finally, gangs of the men were ordered to run up and down several flights of the steps,' it notes. As much a test for the builders as for the stadium, we imagine; you'd be hard-pressed to find 1280 builders who could do that today.
The article notes that the stadium contained 1400 tones of structural steel; half a million rivets, 600 tons of steel rods for reinforcing 25,000 tons of concrete, and 14 miles of concrete beams to form the terracing.