But as an editorial from the early days of The Engineer pondering the likelihood of us ever developing a 100mph train illustrates, our desire for rapid rail travel is far from a modern obsession.
Commenting on the advantages of such a breakthrough The Engineer wrote that, 'It can scarcely be disputed that to possess the power of traversing long distances at a velocity of 100 miles an hour would be advantageous to a very large section of the community.'
'The benefits to be gained by the power of reaching Liverpool in two hours would be quickly recognised by the nation' continued the article (its failure to mention from where a reminder that today's London-centric view of the world also has some pedigree).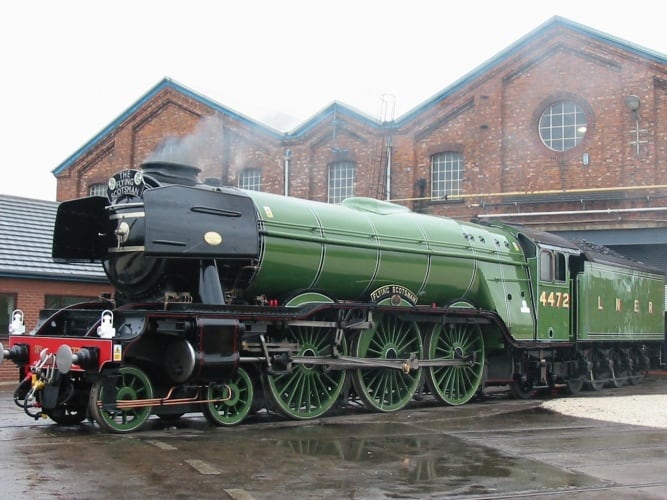 However, despite identifying some compelling advantages to the 100mph train, the article - written at a time when top average rail speeds were around half that – wonders whether such an achievement will ever be possible on existing tracks.
'On a first class line there can be now question but that a speed of sixty-five to seventy miles and hour may be available with safety. It is doubtful, however, whether a much higher velocity, such as 100 miles an hour, would also be available without incurring enormous risks of derailment. It is not to be disputed that nowhere can 100 consecutive miles of permanent way in perfection be found, and as a chain is no stronger than its weakest link, so a few hundred yards of bad track would spoil for the purpose of travelling at 100 miles an hour a whole line.'
Turning its attention to the engine The Engineer asked 'is it possible to construct an engine at all which, with a moderately heavy train, will attain and maintain a velocity of 100 miles an hour, on a line with no grade heavier than 1 in 300?'
It is impossible, concludes the article, to do much more than guess, but is suggests that 'we shall be going to far if we take it for granted than an engine can be constructed which will weigh in running order 30 tons only and yet be able to develop 1000-horse power.
It wasn't until more than sixty years later that the Flying Scotsman became the first steam engine to officially hit the 100mph mark; although many believe that the City of Truro got there first in 1904. Both locomotives are now on display an the National Railway Museum in York.