By 1923, the organisation now known as RNLI (Royal National Lifeboat Institution) had been in existence for almost a century. But while the organisation's earliest rescue vessels were little more than glorified rowing boats - the harsh environments its crews had to operate in was a major spur for marine innovation.
And by 1923, the RNLI's vessels had far more in common with the advanced rescue boats that are used to save lives today.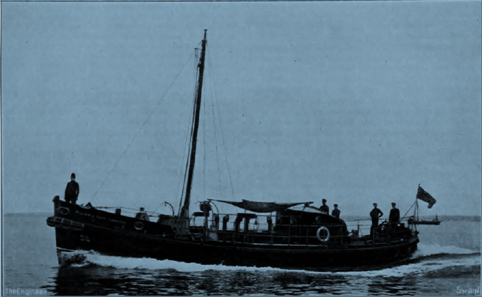 In September of that year, The Engineer reported on the development of a new lifeboat for New Brighton (click on the link above), which was, at the time, the most powerful and advanced of its kind in the world.
With a radius of action of 150 miles and a top speed of 10 knots, the 60 feet  long, 15 feet vessel represented a major technical advance over the its nearest competitor - which was 46ft long, 12 feet wide and had a top speed of 8.5 knots.
The new boat was equipped with twin screw propellers that were driven by two 90 horse power motors that had  been specially designed by the RNLI. This motor is described in detail (click on the link above) in an earlier issue of The Engineer.
'The 60ft vessel is practically unsinkable,' said the reporter 'she is built almost entirely of a double thickness of teak, with light mild steel bulkheads, and has nearly one hundred buoyant air cases each of which is virtually a water tight compartment , so that she has practically as many water tight compartments  as a modern battle cruiser.'
As well as increased speed, size and range the boat had several other novel features including enough overall space to hold 150 people and additional cabin space kitted out with cooking equipment to help revive those suffering the symptoms of extreme exposure.