Britain's manufacturers still trail their European counterparts in terms of investing in machinery and robots, with cost, ROI and skills identified as barriers to improving the situation.
This is one of the conclusions of a report published today by EEF/Santander, which surveyed 328 companies on their investment plans.
The latest survey found 6.5 per cent of turnover being invested into new plant and machinery compared to 7.5 per cent in 2015.
Just over half – 51.1 per cent – said they plan to spend more on equipment, focussing on replacing old machinery in order to win new business.
The EEF/Santander Annual Investment Monitor found also that Brexit is having an impact on confidence with companies investing to satisfy current plans and waiting for clarity on any Brexit deal before making further investments. A total of 13 per cent of companies have put their investment plans on hold until such clarification is made.
CLICK HERE FOR A FULL RUNDOWN OF THE REPORT
Many argue that increased automation improves productivity and boosts competitiveness and two new initiatives have been launched to help manufacturing SMEs make gains on both fronts whilst avoiding worries over cost.
The first – from WMG at the University of Warwick – will provide SMEs with an Industry 4.0 readiness assessment tool that they say is 'designed to provide a simple and intuitive way for companies to start to assess their readiness and future ambition to harness the potential of the new cyber-physical age'.
The second – from Valuechain in collaboration with the Virtual Engineer Centre – is the launch of DNA4.0 Smart Factory, which is expected to help manufacturing SMEs take their first steps towards a digital manufacturing strategy via virtual reality.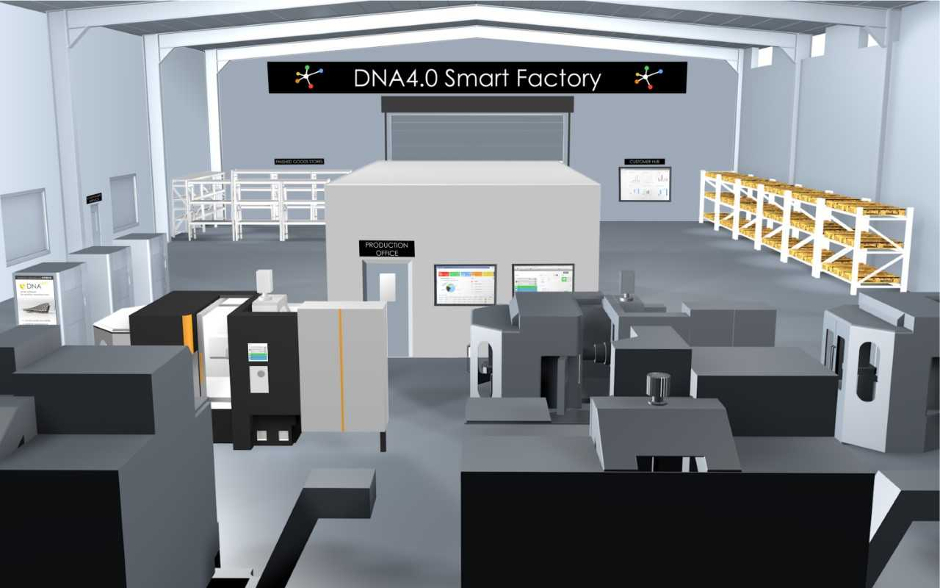 Working in conjunction with Crimson & Co and Pinsent Masons, WMG's report and tool lets companies make an Industry 4 readiness assessment and benchmark it across a group of 53 companies.
According to WMG, it 'provides an evidence base for companies to start or broaden the conversation, by helping to identify the gaps between current performance and future ambition'.
Deirdre Fox, director strategic business development at Tata Steel said: "The WMG readiness assessment tool provides us with an approach to both explore the Industry 4 concept and challenge preconceptions surrounding it, empowering us to take a fresh look at future business strategy."
There are 19 digital manufacturing readiness assessment tools available and Stephen Marshall, Advanced Forming Research Centre representative on the High Value Manufacturing Catapult has evaluated them all. He said WMG's offering covered the relevant technologies and included those aspects of a company's business that will influence its ability to successfully adopt such technologies.
"By expanding the company's understanding of the factors involved, this approach should help inform the planning process," he added.
Productivity boost
Valuechain's Alex Knight said that DNA4.0 Smart Factory has been created to be representative of a 'smart factory', modelled on those used in Airbus, JLR, and Bentley Motors, containing the latest technologies, from additive manufacturing, machine sensors and internet of things.
Tom Dawes, Valuechain's CEO, added that DNA4.0 Smart Factory virtual environments create a dynamic platform for engagement and collaboration across different sectors.
He said: "By embedding the basic building blocks for manufacturing digitalisation, SMEs can free up valuable resource to focus on more advanced technologies.
"However, many SMEs lack the resource to experiment with new technologies that may not generate tangible return on investment. We are confident that by creating this immersive industry 4.0 experience, SME business leaders will be enthused by the tangible benefits of digital transformation, which will accelerate industry 4.0 adoption and improve UK productivity."
The DNA4.0 Smart Factory will be demonstrated at upcoming exhibitions, and will be available for the first time on the Invest Liverpool stand, at Smart Factory Expo, November 15th, 2017.