Andrew Wade
Senior reporter
To bot or not to bot, that is the question. It seems over the past couple of years humanity has crossed something of a threshold, with robotics playing an increasingly significant role in how we work, build and live. From surgery and defence to education and elderly care, there is scarcely a field or practice untouched by the technology.
It's a state of affairs long predicted by science fiction writers and futurists, and one that we should embrace. Despite the age-old (and not unreasonable) fears that jobs will be lost to the growing fleet of bots, their impact - up until now at least - has been almost wholly positive. Imagine, for example, how restricted our knowledge of other planets would be without robots to explore foreign worlds, or how many more lives would have been lost in hazardous situations such as bomb disposal or search & rescue.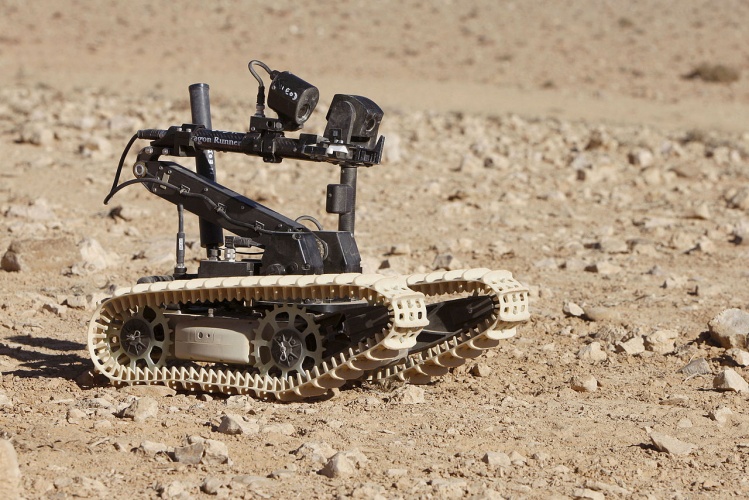 But as these mechanical wonders become embedded ever deeper in the fabric of society, there remain a few significant outposts that buck the trend. It's something that was thrown into sharp contrast for me this week with two different events that I attended. Yesterday, the Japanese embassy hosted the Japan-UK Robotics and Artificial Intelligence Seminar. It was an occasion that highlighted social and policy trends in both countries, as well as the ground-breaking work being carried out by several top academics working in the field.
Top of the bill was Professor Hiroshi Ishiguro, a robotics pioneer best known for developing various types of interactive robots and androids. He has made headlines in recent years with his Geminoid robot, a humanoid made in Ishiguro's own image. Last year, his Erica robot hit the news not only for her lifelike appearance, but also for her ability to interact with people through a combination of voice recognition, speech, and non-verbal actions such as blinking and facial expressions.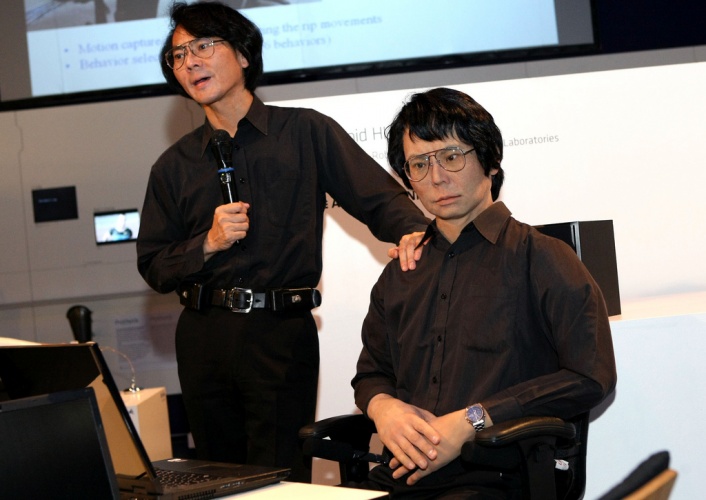 Ishiguro envisions a society in the not too distant future where robots - and particularly humanoids - are pervasive, assisting us in train stations and shopping centres, as well as playing a vital role in elderly care and learning. Ishiguro argues that humans are genetically wired to interact with other humans, making humanoids the ideal interface to bridge the gap between man and machine.
This interface was a concept further explored by another of the speakers, Kerstin Dautenhahn, Professor of Artificial Intelligence at the University of Hertfordshire. One of the areas she works on is the use of robots as therapeutic and educational tools for children with autism. The Kaspar robot developed by Dautenhahn and her colleagues has had success in helping autistic children improve their communication skills. Used as a kind of social mediator, its deliberately simple features and repetitive phrases can help children develop their ability to express emotions, and also recognise those emotions in others.
Naturally, the increasing use of robotics was an underlying thread at the seminar. Earlier in the week, however, I visited a high-tech UK manufacturer where the emphasis is very much on the handcrafted and the human. Despite the automotive industry being one of the earliest and most prolific adopters of robotic technology, Liverpool's Briggs Automotive Company is an organisation taking a different tack. Founded in 2009 by brothers Neill and Ian Briggs, BAC made waves in carland with the introduction of the BAC Mono in 2011. That same year, the single-seat speedster was named as The Stig's Car of the Year in the annual Top Gear Awards. On top of this, the Mono also holds the fastest ever lap time on the Top Gear test track using road legal tyres, a serious badge of honour in the eyes of any petrolhead.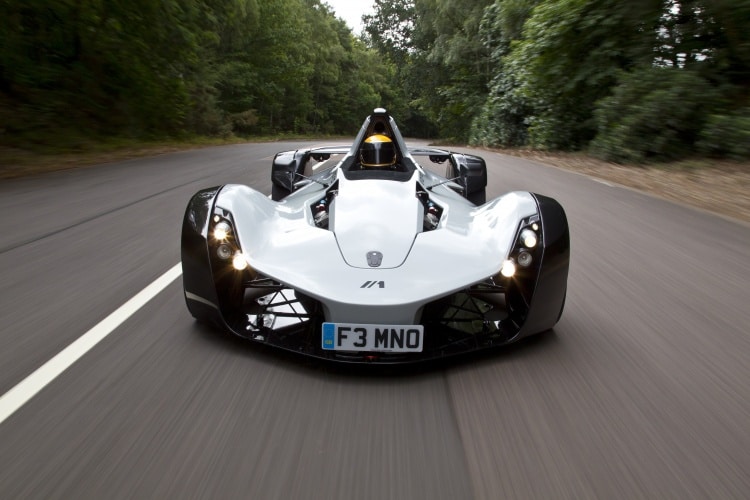 Considering the car's design was partly inspired by the Bjork robot in Chris Cunningham's iconic video for All is Full of Love, it is perhaps ironic that robots have absolutely no role to play in the car's construction. The BAC headquarters in south Liverpool acts as both manufacturing facility and showroom, a small team assembling 50 vehicles a year by hand. I'll be taking a closer look at BAC in our next print edition of The Engineer, and some of the technology employed there. Unsurprisingly, demand for the Mono is on the rise, and it will be a challenge for the company to maintain that hand built excellence as it looks to triple production over the coming years. In the end, perhaps it too might have to join the rest of us and embrace the rise of the robots.