The team behind the highly successful Engineering Design Show and Subcon is thrilled to announce the long-awaited return of Manufacturing and Engineering North East (MENE). This one-day exhibition is set to take place at the Vertu Motors Arena in Newcastle Upon Tyne on November 30th, 2023.
In a region boasting over 100,000 SME manufacturing sites around Newcastle, there's been a noticeable absence of a dedicated engineering and manufacturing event. This is where MENE steps in. As the only event of its kind in the area, it provides attendees with a unique opportunity to see cutting-edge manufacturing innovations, connect with local and global suppliers, and gain insights from engaging conference sessions — all conveniently located, under one roof.
More than just an exhibition, MENE is a celebration of manufacturing and engineering excellence in the North of the UK. Past exhibitors Igus UK said, "It's the only exhibition of this nature, in the North East, it's really good for promoting engineering and business here". Bowers Group stated that MENE is a great show for "bringing the best of British design engineering and manufacturing talent to Newcastle!".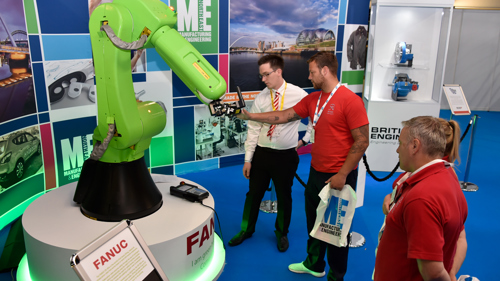 A snapshot of the world-class exhibitors on show:
Peli Products: Peli UK offers a custom foam service for bespoke inserts to optimize space and provide maximum product protection. Ideal for sensitive equipment such as electronics and tool control, their cases offer watertight, dustproof, and crushproof security to protect instrumentation, components, and fragile items.
DVR Ltd: As a leading Sub Contract Electronics Manufacturing Company (CEM) in the UK, DVR Ltd. services all sectors of the electronics market. With advanced technology systems and a committed, professional team, they pride themselves on delivering a full 'end-to-end' solution that exceeds client expectations.
Loctite (a Henkel Brand): LOCTITE® is the world's leading brand for adhesives, sealants, and surface treatments. With breakthrough technology, they provide solutions that deliver efficient adhesives that are durable, strong, and long-lasting, unlocking the limitless potential of man and machine.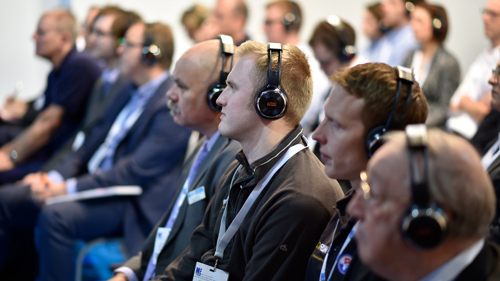 What to Expect:
A Showcase of Innovation and Inspiration: MENE highlights Northern industrial excellence. Experience the latest advancements firsthand, engage with experts, and gain industry insights at informative workshops.
Captivating Conference Sessions: Attend keynote sessions and presentations hosted by leading experts, providing insights into emerging trends, best practices, and innovations shaping the industry.
Local and International Suppliers: Easily connect with local and global suppliers in one place and on your doorstep! Making it simple to explore a wide range of products and solutions.
Unmissable Networking Opportunities: MENE serves as an unprecedented opportunity to network with the entire northern landscape under one roof and drive a new era of growth within the region.
MENE is proudly organised by MA Exhibitions, part of the Mark Allen Group that is renowned for its broad range of knowledge and expertise within engineering. The Mark Allen Group boasts a portfolio of industry-leading titles including The Engineer, Eureka, Manufacturing Management, Machinery, and FAST, making it a powerful voice for engineers.
MA Exhibitions' collaborative effort with these influential magazines promises an exhibition that's bound to be both exciting and inspiring. Event director, Simon Bonell, expressed his excitement by saying "We are incredibly excited to bring Manufacturing and Engineering North East back after a 5-year hiatus. This exhibition is not only a showcase of cutting-edge technology but also a testament to the vibrant engineering and manufacturing community in the North East. Registration opened at the beginning of September and since then, we've been overwhelmed with the positivity surrounding the show."
Registration is open, and you can secure your place by visiting the website below.
For more information about MENE 2023, please visit www.menortheast.co.uk
Follow MENE on LinkedIn: https://www.linkedin.com/company/98047048