Provincial rail passengers rattling through the countryside in crude, hard riding Pacer trains might not realise that these thirty-something vehicles were developed from the 1970s Leyland National bus.
Finding cost effective replacements has proved a headache for their operators, but now rail entrepreneur Adrian Shooter is planning to create a fleet of 75 Pacer substitutes by re-cycling soon-to-be-redundant London Underground District Line trains. These 30-35-year old, full sized D78 'surface stock' electric multiple units had previously been earmarked for scrap. In January (2015) London Underground began replacing them with more examples of its air-conditioned, walk through 'S Stock' trains, which already work the Metropolitan, Hammersmith & City and Circle Lines.
'I've had this idea for about three years,' says Shooter, a mechanical engineer by training, with nearly fifty years experience in rail, most notably as managing director and chairman of Chiltern Railways.
He's formed a company called Vivarail, which will transform electric urban trains that take power from third rails into rural diesel electrics, using 3.2 litre, 5-cylinder, 200bhp Ford 'Duratorq' diesel light commercial vehicle power units to drive generators, which in turn will power the train's existing traction motors.
But why replace one lot of 1980s rolling stock with another?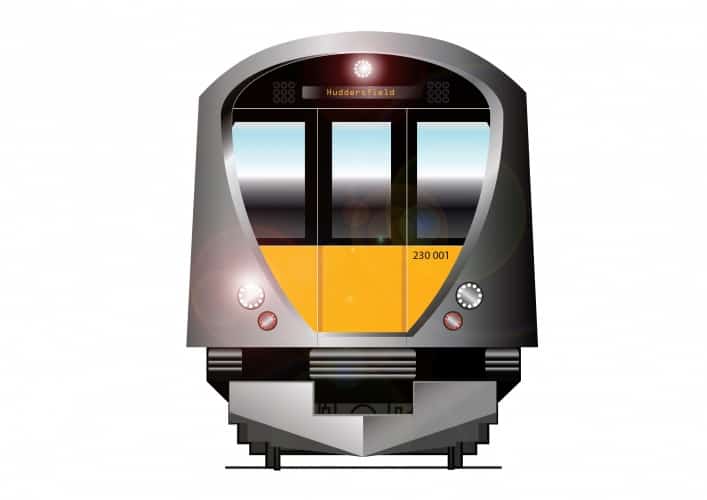 'Nobody is keen to build these assets with a book life of thirty odd years

Adrian Shooter, Vivarail
According to Shooter, longer term plans to electrify lines make buying new commuter diesels at more than £2m per coach unappealing, when they might be redundant within a decade. 'Nobody is keen to build these assets with a book life of thirty odd years,' he says.
This leaves a short to mid term rail procurement gap, as some existing trains are in need of imminent replacement. A school friend of Shooter's, who was the D78's original project manager (it was one of the last trains to be designed in house by London Underground), mentioned to him that bodily, the stock's alloy carriages were in good, corrosion free fettle. These units also had a design life that would originally have seen them running in the Capital until around 2030, but London Underground's wish to standardize its big train fleet, increase traction voltage and operate trains compatible with new signaling and driverless control systems, meant the D78s were instead exiting early.
This was also despite their having new, costly bogies fitted a decade ago (the legacy of the wobbliness of the Underground's intensively used tracks damaging the old ones), and a programme of interior improvements that finished in 2008.
'We thought we could produce a rather interesting, modern train, which without new bogies and bodies would reduce costs and the carbon footprint of building new units,' says Shooter.
This has led to some creative design ideas. A Brentwood based firm called Revolve Technologies, which adapts Ford passenger vehicle engines for other uses, is developing a cage containing a Duratorq engine, compressor for the train's braking and sliding door and some switching systems, and an alternator, that can be slung beneath a D78 driving car's underframe. The engines don't need to be canted sideways, so there's no issue over uneven cylinder bore wear.
'It's not immediately obvious if you look at the side of the train, but the space behind the longitudinal members (of the under frame) is quite deep,' says Shooter. 'We can go in from the side and lift everything eight or nine inches. We are confident that it will all fit.'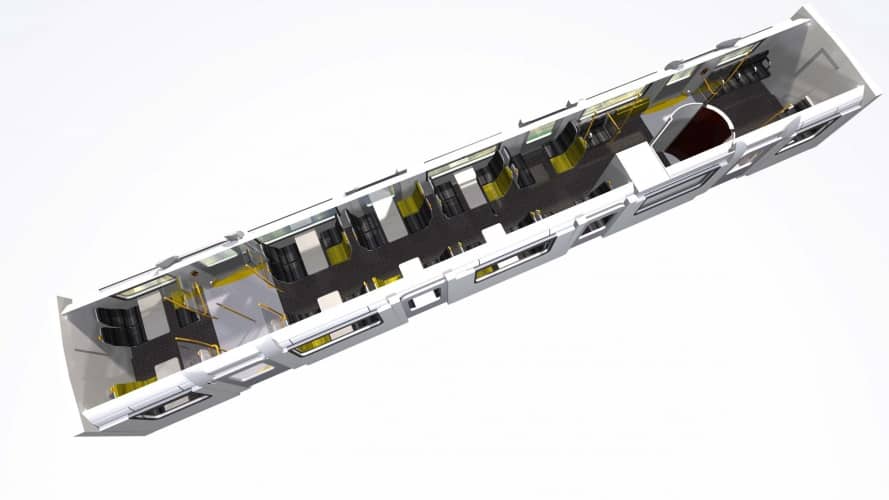 Shooter thinks that being able to quickly remove these units with a train in a basic or temporary building on its regular branch line, rather than being sent away for maintenance, has money saving potential for operators.
A driving car (the one with the cab end) will have two of these units, each outputting 750volts DC to power the traction motors. The diesels will have a stop/start facility and employ ECUs to allow them to power the alternators and, when needed, ancillaries such as the heating, but can be shut down when the train is coasting or stationary. Shooter thinks the diesel motors will have a 2-3 year operating life ('we won't know until we've tried them'), and that one way to prolong their life is to run them if sensors detect they've become too cold, which being in a largely exposed position is a distinct possibility.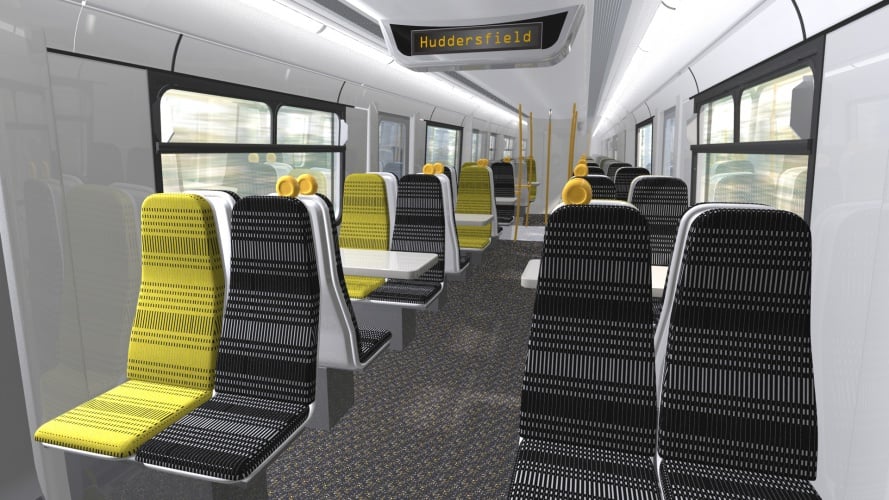 The D78's current electro mechanical switchgear motor control systems are robust, but require specialist maintenance, so Dutch firm Strukton Rail (correct) is supplying solid-state units to replace them. These should also be more efficient.
With rheosatic braking (where the train motors are responsible for much of the retardation) there is potential for electricity generation from regenerative braking, employing either battery or flywheel storage. Shooter says this is a couple of years away, and given the project's tight schedule (the first prototype should be running this summer, conversions to two, three and four carriage diesel electrics are set for December (2015)) won't feature initially.
Some branch lines have 75mph speed limits, but D78s won't get above 60. Shooter claims a good power to weight ratio (the driving motor cars weigh 28 tonnes, compared to 35-45 for a new diesel equivalent) and better acceleration than, say the Pacers, will even things out and help overall journey times.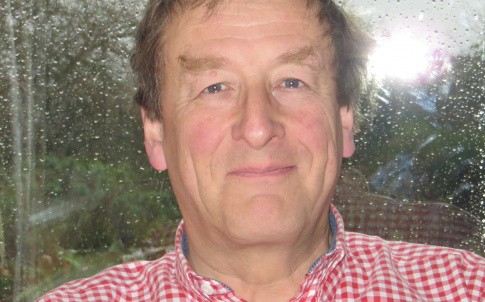 Cabs will be strengthened for crash worthiness, to protect the driver if the train 'hits a tractor on a level crossing,' something that hasn't been an issue between Upminster and Ealing Broadway. Carriages will be connected by proper gangways and a variety of interior configurations, from a mildly modified version of the existing furnishings, to new internal architecture and toilets, are being designed.
The project is based at a former army railway complex at Long Marston, Warwickshire, which has a train test track, and has previously been used to store old trains nobody wanted rather than creating new ones.
Adrian Shooter thinks his born again ex-Underground trains could last for another twenty years, and although he politely dodges questions about how much they're costing, reckons they'll have easily paid for themselves in ten.
Vivarail's 'D trains' are likely to be more congenial than the Pacers, but whether passengers will care that they're also quietly innovative, remains to be seen.