What's your engineering background and can you explain your journey to ICE?
I studied for a Masters degree in civil engineering at Queen's University in Belfast from 2000-2005. As part of this I did a year's industrial placement with a firm in 2003 and they then offered me a job once I graduated. I worked for Aecom for 5 years until I noticed an opportunity to work with ICE (Institution of Civil Engineers) came up. I had enjoyed my time in industry but this was a unique opportunity and I thought I'd give it a try – it's been brilliant.
At what point in your career did you choose to specialise in civil engineering? 
I chose to study maths, physics and french at A Level as they were my favourite subjects, but at that stage I had no idea what I was going to do beyond that. Earlier in school life I had thought about accountancy but a period of work experience really put me off. I didn't know anyone who was a civil engineer and had no concept of what they did but when I looked at the UCAS prospectus I saw some modules on the civil engineering course which looked interesting. In reality, I've ended up in civil engineering not through grand design but by chance. I've met a lot of people who have had a very similar pathway to civil engineering and other professions.
Can you tell us about the work you do at ICE, and in particular how you support engineering students?
ICE is the membership body for civil engineers across the world. My role is to support members in Northern Ireland, to help them share best practice, encourage the next generation into our profession and remind government and politicians that civil engineers build our quality of life. We support engineering students by offering them free membership of ICE during their studies. This entitles them to join our events, network with our members and receive a free copy of our weekly industry magazine, New Civil Engineer. In addition, we offer financial scholarships to students in both Further Education and Higher Education, some of which involve paid work placements and international travel.
How do the ICE's charity and commercial arms work together?
ICE is a registered charity but it engages in commercial activity through ICE Publishing, ICE Training and ICE Recruit. The proceeds from these ventures are reinvested back into the charity.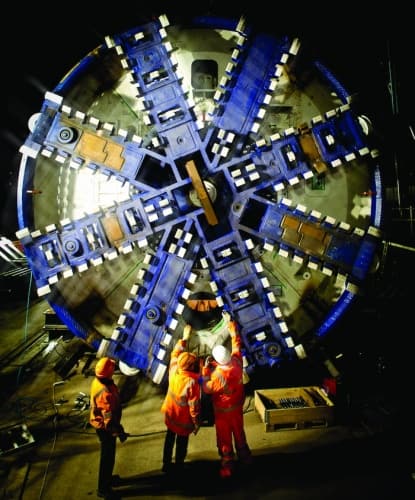 How serious is the UK skills gap in engineering, and what can be done to address it? Is civil engineering particularly badly affected? 
It's serious now but by 2020 we will have 15% fewer 18 year olds than we do today. This is coupled with an extraordinary number of senior engineers reaching retirement age at the same time. A Cebr report commissioned earlier this year by Engineering UK shows that by 2022 there will be 257,200 more engineering jobs, that will produce an estimated £27.0 billion annual GDP in 2022, if filled. This is more than the entire cost of building Crossrail and equivalent to the cost of building 1,800 secondary schools or 110 new hospitals…per year. Civil engineering is no different, it is experiencing a skills shortage and ICE is looking at innovative ways to attract the best talent into the profession.
What advice would you give to engineering students and recent graduates today?
To students, I would encourage them to get work experience, whether it's a summer or a year out. Not only will this experience help them develop but it is like an extended interview, which if it goes well, may result in a job after graduation. For graduates, the first thing I'd encourage them to become is professionally qualified. The focus which working towards your professional qualification brings is fantastic – it's exactly what employers want and gives you an international passport. Within a few years, there will be less attention paid to academic qualifications, it will be about the experience you gain while working and the best way to sum this up is with a professional qualification.
In today's competitive job market, this is obviously an important start but continual professional development is vital throughout your career. There are a number of courses you can take and ways you can get recognition during your working life to strengthen your skill set and professional profile, such as the qualified route to Chartered Manager, awarded only by CMI (Chartered Management Institute). This can really help you take your career to the next level and provides you with useful transferable skills, should you choose to change roles/industries.
Finally, to all those working in the engineering sector I'd say: inspire the next generation – go back to your old school or college and tell them about what you're doing now!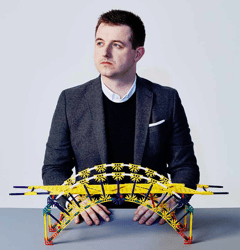 How has the industry changed since you were at university?
Civil engineering was affected during the recession, but we are seeing signs of recovery both in the UK and further afield. It's clear on the government's agenda that infrastructure drives economic growth. Even in regions of the UK where the recovery has been slowest, civil engineers are innovating by exporting their skills to other markets – this has been really exciting to see.
You recently completed the Chartered Manager qualification with CMI (Chartered Management Institute). How has that helped your day-to-day work?
Civil engineers are by nature technical people, but as you gain more experience, you find that you need to develop broader professional skills. In my role with ICE I manage projects and people and in some areas am responsible for leadership. I was keen to have this experience tested against a recognised standard, so when ICE formed an alliance with CMI, it gave me the perfect opportunity to do so. The preparation required for the Chartered Manager submission made me examine my experience in detail, being critical of areas which I often don't like to be challenged on. Although I achieved the qualification, this is not the end. A key part of the assessment was around areas for future development so I am committed to continuing my professional development to make sure that I uphold the standard going forward.
The dedicated pathway to Chartered Manager accreditation was originally only offered to eligible members of a select group of professional engineering bodies, but as of this week, all Chartered and Incorporated Engineers with five years' managerial experience looking to advance their careers will be offered this route to achieve a professional management qualification, which is a great step for qualified engineers.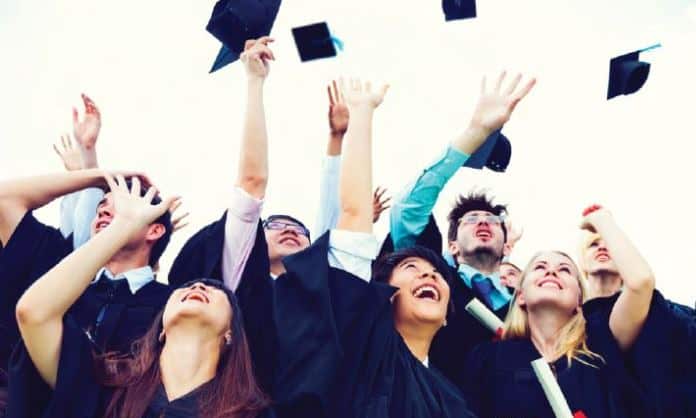 Where do you see the future of engineering (and civil in particular) heading? What developments are you most excited about? 
Technically, there are some really exciting things happening around IT. BIM will see all government construction projects managed from inception through to demolition in the digital realm. Off-site construction is also exciting, allowing more efficient and accurate construction in controlled environments, resulting in better civil engineering.
However, the aspect I'm most excited about is from a skills point of view. Our industry is making steps towards apprenticeships to help attract the right people into our profession, giving them vocational training without the debt of university. These apprenticeships are not just low-skilled, they are now available up to foundation degree and there are plans in some areas to have them up to Masters level. I believe that it offers a realistic alternative to university and delivers for both employee and employer.
For further information on becoming a Chartered Manager visit http://www.managers.org.uk/engineers