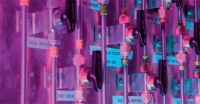 Imperial College London is undertaking the first stage of the project by leading the selection and testing of the boosting technology. The team is faced with the challenge of specifying a system that not only increases the air density, but also has sufficient transient response without a significant increase in engine size or weight. Dr Ricardo Martinez-Botas, who is heading the team at Imperial, said they were focusing on a limited number of boosting options.
"We can now go a lot closer to the boundaries of extreme combustion conditions than before"
DR SAM AKEHURST, BATH UNIVERSITY
The first is a well-established two-stage turbo-charging system adjusted to the demands of Ultra Boost. The approach would use a high-pressure turbocharger combined with a low-pressure turbocharger. This allows the engine to breathe at a low engine rpm, while at a high engine rpm it will bypass the high-pressure system and run as a standard turbocharger. A combination of a single-stage turbocharger with a supercharger is another option that will provide similar results but a better transient response.
A third possibility is using an electrical booster combined with a turbocharger. 'Of course, there are drawbacks to all these things,' said Martinez-Botas. 'The electrical booster will allow excellent transient response, as good as or better than a supercharger, but it comes with an increased complexity. It would need a change of engine architecture due to electrification…whichever system we use, it will be a novel combination because of the challenging targets of the project.'
The team is currently well into its boosting selection and is expected to make a decision in the next few months. Once chosen, Imperial will undertake a commissioning of the system and testing before it is delivered to Bath University to carry out a complete engine test analysis at its Powertrain and Vehicle Research Centre. Bath has received £590,000 from the Technology Strategy Board (TSB) towards improving its air-charging facility, which emulates the performance of advanced turbochargers and superchargers before they are available as physical prototypes.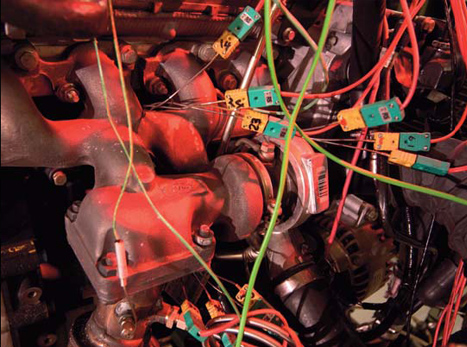 'Control capabilities of modern engines have improved a lot, so we can now go a lot closer to the boundaries of extreme combustion conditions than before,' said principal investigator at Bath, Dr Sam Akehurst. 'At the test facility we can manage nearly all the variables that we would need to control the engine. Specifically, we have this boosting capability that allows us to very rapidly modulate the combustion air temperature and pressure on the engine.'
An investigation into the combustion of extreme boost conditions is being carried out by Leeds University. At these high pressures and temperatures, the fuel mix tends to ignite spontaneously without waiting for a spark. Self-ignition can cause very rough combustion and could be potentially destructive for the engine. Varying the spark advance can be done by adjustments such as altering the engine geometry, introducing more exhaust circulation and reducing the boost pressure. The consortium plans to find the exact point where they can delay self-ignition without sacrificing performance.
The Ultra Boost project could buy time for the UK to reach its carbon-reduction goals
Dr Alexey Burluka is heading the Leeds contribution. 'I'm applying the state-of-the-art models with chemical kinetics and trying to predict the appearance of this self-ignition in order to try and avoid it,' he said. 'There are probably thousands of potential reactions, but they are cumbersome and it is very difficult to apply in engine research. So we're focusing on 20-30 reactions and I believe this will still be reliable enough.' When the data has been collected, Burluka will incorporate the information into software and distribute it to the partners.
Besides JLR, these partners include Lotus Engineering, Shell, GE Precision and CD-adapco. The Ultra Boost project is set to cost around £4.2m in total, with £2.2m provided by the TSB as part of the Integrated Delivery Programme (IDP) Competition for Low Carbon Vehicles. Akehurst is hopeful the engine will work, but said that there are many unknowns that still need to be addressed. 'It's certainly a direction in which we're heading,' he said. 'The rules for Formula 1 in 2013 are looking at very high boost operations and there are similarities between that and what we're proposing.'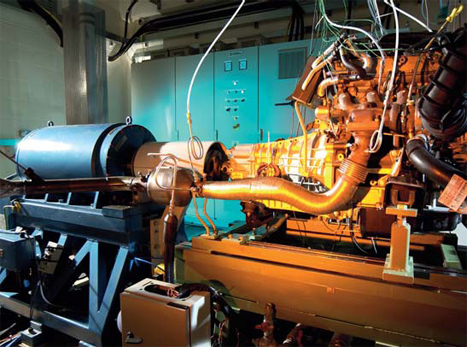 Akehurst predicts that over the next 10 to 20 years, we will be seeing more extreme downsized engines in both gasoline and diesel, more use of boosting systems and better advanced control strategies for powertrains. 'We are still a very long way away from zero emissions,' he said. 'Fully electric vehicles won't come on board on a wide scale for something like 100 years É I'm very pessimistic about it. At the moment they are not necessarily solving the CO2 issue, they are just moving the source of the CO2.'
The Ultra Boost project and others like it could buy time for the UK to reach its carbon-reduction goals. 'Projects for improving battery technology are necessary,' said Burluka. 'But I'm absolutely confident that in 30 years, the UK's roads will still be filled with cars driven by internal combustion engines.' Getting the right balance for technology development i
old school petrol heads
Japanese automaker develops fuel-efficient petrol-based vehicle
Mazda has recently unveiled a prototype Mazda2 subcompact that uses an all-new gasoline engine and powertrain system that claims to have the same fuel economy as a hybrid car.
Rather than using turbocharging, the engineers fitted variable valve timing and direct fuel injection. They also added a new transmission designed to offer a four to seven per cent improvement in fuel economy, a more rigid body and a significantly lighter chassis as part of an overall package known as Skyactiv.
The engine is designed to get an estimated 70 mpg in Japanese fuel-economy tests. Mazda2 is scheduled to be launched in Japan in the first half of 2011. The company plans to introduce the Skyactiv technology on all of its cars by the end of 2016 and is aiming to improve fuel economy on its cars by 30 per cent by 2015.sn't easy. With all the excitement surrounding new green