Healthy orders, cutting-edge technology, and the prospect of high growth: these are good times for the aerospace industry. Although defence aerospace has suffered from spending cuts and will increasingly depend on exports in the immediate future, civil aerospace came through the recession almost unaffected, with orders and jobs maintained.
The outlook is even more positive. 'We're entering a period of high growth, fuelled by China, Brazil, India and the Middle East,' said Graham Chisnall, managing director for AeroSpace and Operations at industry association ADS. 'There's virtually insatiable demand for airliners.'
The UK is very well-placed in the global aerospace industry. 'It's not well-enough known that the UK has the number-one aerospace sector by revenue in Europe,' Chisnall continued, 'and we're number two in the world, behind the US.'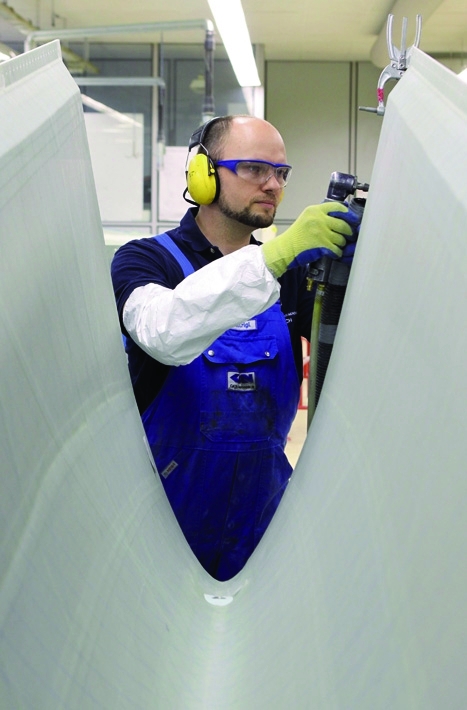 In a highly technology-driven sector, the UK is at the forefront, with companies such as Rolls-Royce, Airbus and Bombardier pioneering and commercialising extremely advanced technology in aero engines and structures. Others offer advanced systems capability, such as Messier Dowty, which builds the undercarriage for the latest Airbus A350 in the UK, and GE Aerospace.
Large companies such as these are supported by many smaller suppliers.
Accordingly, there is considerable demand for a wide range of skills. The number of students taking aeronautical engineering degrees has been rising by 7 per cent annually since 2000, to more than 9,800 last year. But the industry also recruits plenty of mechanical engineers and from other mainstream engineering disciplines. With £1.9bn invested in research and development last year, pure scientists such as physics and chemistry graduates are also in demand. And there is a huge take-up of disciplines such as electrical and electronic engineering and human factors.
Although 38 per cent of people working in the sector have graduate or equivalent qualifications, there is also great demand for vocational qualifications. 'Highly skilled technicians are as much in demand as graduates,' said Chisnall.
The highly skilled nature of the industry is reflected in salaries, which are 46 per cent higher than the UK average and 25 per cent above the average for manufacturing.
Technology-wise there are a number of clear trends. 'We're entering a new world of carbon-fibre composite structures and highly integrated electronic systems, with a blurring of the boundary between design and development,' said Chisnall.
Bombardier in Belfast is setting up a composite wing production facility, and GKN is setting up an a plant near Avonmouth while at Filton, Airbus has been developing an automatic NC drilling facility for the first all-composite wing, for the Airbus A400.
Electronic systems are becoming more integrated, reaching perhaps their most advanced state in the common core processing system the 'central nervous system' being produced by GE Aerospace at Cheltenham for the Boeing 787.
A key future development promises to be autonomous systems, hitherto limited to military uses in drones. The £62m ASTRAEA project, partly government funded and bringing together seven industry leaders headed by BAE Systems, aims to develop the technology to enable unmanned air vehicles to fly in controlled civil airspace. 'This would unlock the commercial use of unmanned air vehicles,' said Chisnall.
The industry is also 'relentlessly chasing greater fuel-efficiency', he added. Aircraft entering service now are 20-25 per cent better than their predecessors, and the trend continues.
employer focus: Goodrich Corporation
Goodrich, a global supplier of systems and services to the aerospace, defence and security sectors, is currently looking to fill a number of roles within its Engine Control and Electrical Power Systems division where it has vacancies in systems design, electronics, mechanical, motors, materials and power engineering.
According to Mark Wood, engineering director at Goodrich Power Systems, the company is on the look-out for graduates, highly experienced engineers and niche technical specialists. He added that a background in the aerospace, defence, automotive, rail industries or similar would be advantageous.
Wood explained that successful applicants could find themselves taking responsibility for the design, development and qualification of a range of aerospace electronic products. Other roles offer opportunities to design and document automated test equipment for Goodrich products, as well as help the development of future strategies. There are also team leadership vacancies. Current positions would be based at Pitstone in Buckinghamshire or York Road in Birmingham. However, with 25,000 employees working across 19 countries, a career at Goodrich could present opportunities to relocate. 'We're firmly committed to the development of our people,' added Wood. 'Goodrich's people philosophy, based on a culture of positive assumptions, mutual trust and respect is central to the way we conduct business.'