For those working within power generation and transmission, the coming decade is shaping up to be a very exciting time. While the government's commitment to reducing carbon emissions and so increase the proportion of energy generated from low carbon sources has meant renewable energy and nuclear power are both hot topics, readying the country's transmission system to cope with this change is also creating new challenges. As a result, demand for skilled engineers able to innovate in these areas is growing.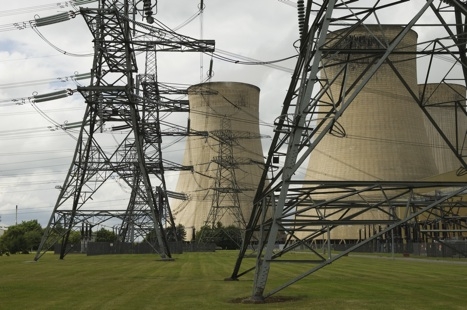 EDF Energy is part of EDF Group, one of Europe's largest power companies. Following the integration with British Energy in 2009, the company employs nearly 20,000 people at locations across the UK. It already produces around one-fifth of the nation's electricity from its nuclear, coal and gas power stations, as well as combined heat and power plants and wind farms. The company provides power to a quarter of the UK's population via its electricity distribution networks and supplies gas and electricity to more than 5.5 million business and residential customers. EDF Energy now intends to recruit around 100 civil and nuclear engineers, project management and construction specialists this year, with a view to growing this number to about 300 in the next 2 years.
'We are looking for high performing people with experience of all levels - those with experience within the industry and those who may not have industry experience - but have skills that can be transferred into our business,' said Elizabeth Smith, head of leadership, talent and development for the nuclear business at EDF Energy.
We are looking for high performing people with experience of all levels

Elizabeth Smith, EDF Energy
The company operates eight existing nuclear power stations at sites across the country, making it the UK's largest generator of low carbon electricity. It has also published plans to build four new nuclear reactors, subject to the right investment framework. 'These new plants would generate enough low carbon electricity for about 40% of Britain's homes,' said Smith. 'There will be further opportunities for engineers and technicians in the next 5 years as the operations workforce for Hinkley Point C is recruited and trained, with more following for Sizewell C. In support of future needs we have in place training programmes for graduates, apprentices and experienced engineers. This is a very exciting time in the industry, with the challenges of looking at the lifetime management of existing power stations and the development of new stations. There will also be great opportunities to develop sustainable careers both in the UK and in France.'
Horizon Nuclear Power, established as a joint vernture between E.ON UK and RWE npower in November last year, is another company recruiting on the back of this expansion of nuclear generation. 'Horizon Nuclear Power aims to build around 6,000 MW of new nuclear capacity at two sites in the UK by 2025,' said Richard Tuffill, chief financial officer. 'Both of Horizon Nuclear Power's parcels of land on Wylfa on the Isle of Angesley and Oldbury-on-Severn in South Gloucestershire are listed on the draft National Policy Statement and we are on track to deliver our first reactor by 2019.' Each site is expected to create around 800 jobs, many of which will be engineering positions. Although no jobs are presently being advertised, the company is keen to hear from electrical, mechanical, civil, quality and C&I, and site development engineers with a nuclear background or experience of working in areas where safety is paramount, as well as engineers with waste and decommissioning expertise and engineers with nuclear licensing and safety expertise. 'The 800 permanent jobs will be needed for the lifetime of the project which could be around 60 years, ensuring around three generations of skilled employment is secured,' Tuffill added.
Meanwhile, Siemens is seeking around 750 graduates over the next five years. It is looking to employ and train those with skills specifically developed for the new carbon economy. Last year, the company had 174 wind energy technicians pass through their training centre in Newcastle. Siemens is also sponsoring a new engineering school at the University of Lincoln, adding to its existing partnerships with establishments across the UK including Keele, Southampton and Sheffield Universities. Meanwhile, new staff are being sought as there is a general need to replace technicians and crafts people year on year. The company has positioned itself at the forefront of the low carbon future economy. As engineers will need skills for low carbon economy, as well as the skills to make existing manufacturing more energy efficient, Siemens' strategy of setting up centres of excellence will help to produce both the staff and the new technologies to make this happen, and the company is making a big investment in training and research and development in these areas. Siemens is involved in various sectors of renewable energy - particularly on and offshore wind power in the UK, and low carbon technologies. According to the company, a career at Siemens is the opportunity to be part of a future oriented and highly successful and innovative company. As one of the world's largest companies, employing over 400,000 people worldwide, it also offers the opportunity for global careers as part of a highly trained and well motivated team.
But it is not just generation that is creating opportunities. National Grid is looking for over 100 new engineers over the coming year. Those sought include electrical, mechanical, chemical, construction and project staff – from recently qualified students and graduates, to highly experienced professionals.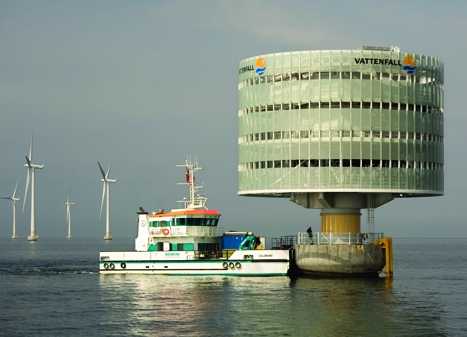 'The climate change challenge facing the nation, and the need for a substantial portion of energy to be generated from renewable sources by 2020 also represents a large challenge for transmission,' said John Greasley, System Technical Performance manager. 'By its nature, renewable generation tends to be at geographically remote sites that are far away from the areas of demand. For instance, the majority of wind power is generated in the north of Scotland and offshore. Large scale offshore wind farms are likely to be situated in the North and Irish Sea. The current transmission grid has been built around power generally created at a constant rate from large, centrally located power stations sited near to coal fields, for instance. We therefore need a massive infrastructure building scheme to link up these new resources.'
The climate change challenge facing the nation, and the need for a substantial portion of energy to be generated from renewable sources by 2020 also represents a large challenge for transmission

John Greasley, National Grid
One challenge facing this is the sensitivity of the general population to the building of structures such as pylons in their locality. 'We are planning to put in high voltage, direct current lines under the seabed from Scotland to the south,' said Greasley. 'This represents a technological challenge and we need innovation in order to do this. One of the attractions of working for us is the amount of research, development and problem solving needed.'
Another issue is that of the variability of renewable power. 'We need to think about what happens when the wind isn't blowing in a particular part of the country,' Greasley explained. 'At present the system is designed for very stable and constant levels of generation. We also need to design to be able to integrate future power stations, as well as being flexible in case breakthroughs in one particular generation technology means it really takes off.'
With both generation and transmission going through such change, those with the skills to work within this - or the ability to retrain through one of the sector's many initiatives - will face a wealth of exciting opportunities within the coming years.