Inspired by the Iron Man films, Elon Musk last year revealed a system that allows engineers to design complex rocket parts using simple hand gestures.
The technology is relatively straightforward — it combines Leap Motion hands-free controllers, Oculus Rift virtual-reality headsets and 3D printing — but it was the vision behind it that really got the SpaceX founder excited.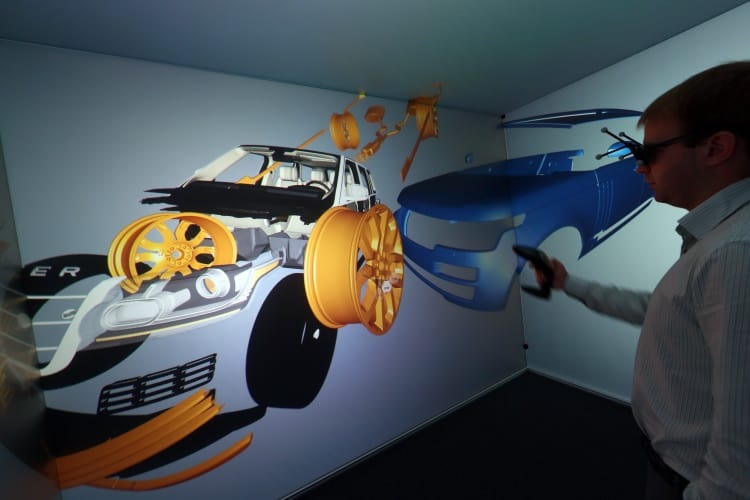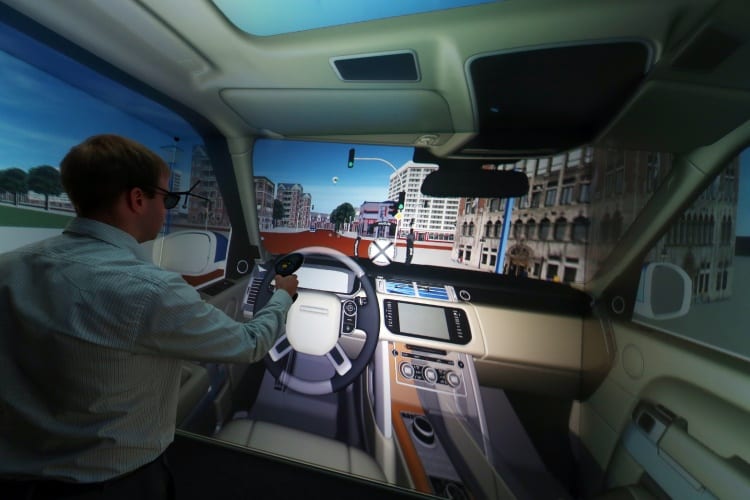 'I believe we're on the verge of a major breakthrough in design and manufacturing in being able to take the concept of something from your mind, translate that into a 3D object really intuitively on the computer and then take that virtual 3D object and make it real just by printing it,' Musk said in a recent video.
The promise is a familiar one. Developers in the 1990s were hailing virtual reality as the next major breakthrough. But it wasn't long before technologies such as Nintendo's Virtual Boy began gathering dust in second-hand game shops. Back then the problem was the prohibitive cost of technology with a decent headset priced at more than £50,000.
This could be about to change with the falling cost of electronics. The Oculus Rift development kit is currently slightly more than £200.  Oculus VR, the Californian company behind the headset, was recently acquired by Facebook for £1.2bn ($2bn). Like Musk, Mark Zuckerberg believes virtual reality (VR) may be about to hit the mainstream — and it's not just gaming that will benefit.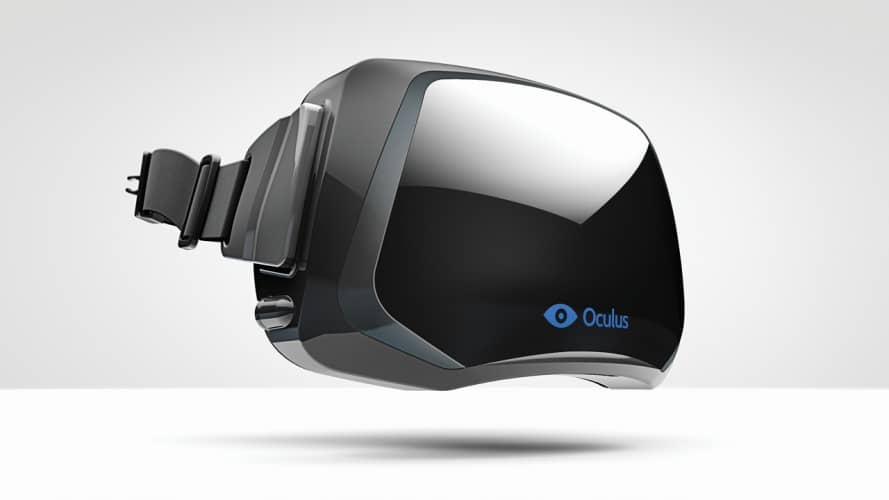 An increasing number of engineering firms are now turning to VR as a vital design tool. Car manufacturer Skoda, for instance, is using something known as the 'IGS Glove' to research how engineers on the production line manipulate mechanical parts during assembly. The glove, developed by Synertial, allows a virtual hand to flex exactly like a real hand.
Cranfield University is using the same glove to collect data on postures and physical activities of engineers in UK manufacturing companies. Dr Sarah Flether, a senior research fellow at the university, says: 'We may use the system in combination with eye tracking to analyse both physical activities and attentional responses.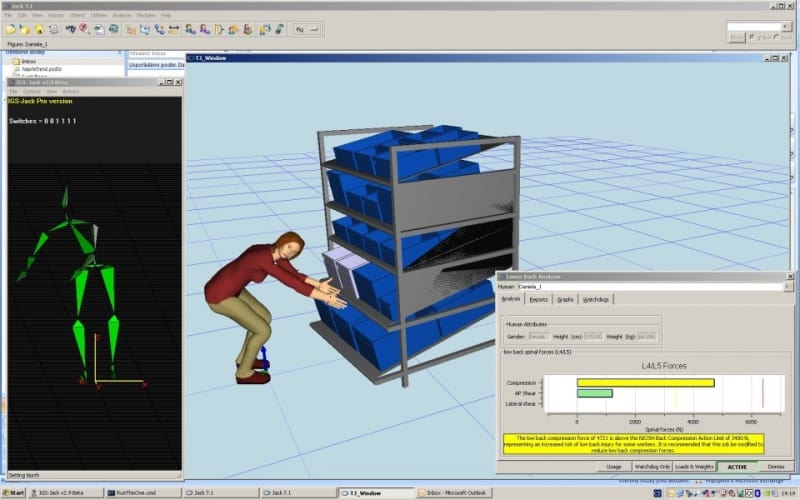 'For example, a strong theme of our work concerns developing closer human-robot interaction for industrial collaborative working so if we collect data for bodily and eye movements we will be able to analyse not only how the human operator moves but where they are looking, and the relationship between responses.'
Meanwhile, Jaguar Land Rover is using immersive visualisation by installing a 'cave' that allows engineers to see full-size 3D models of entire vehicles long before physical parts are available. In aerospace, virtual reality technologies are helping manufacturers predict potential problems in costly structures such as large titanium components during the design stage.
Outside of manufacturing, architects are using VR software alongside augmented reality apps to demonstrate what their designs would look in the built environment. The Gravity sketchpad, developed by students at the Royal College of Arts, is one technology currently under development that could help engineers, architects and artists bring their visions to life.
It works by using a glass 'landing pad' above which an engineer's design appears, allowing them to rotate it, add details and slice into it, in much the same way as a real object. It integrates several tracking technologies that link up to an infrared pen, augmented reality glasses and specially designed software. The 3D-generated content is overlaid on top of the engineer's vision in real time.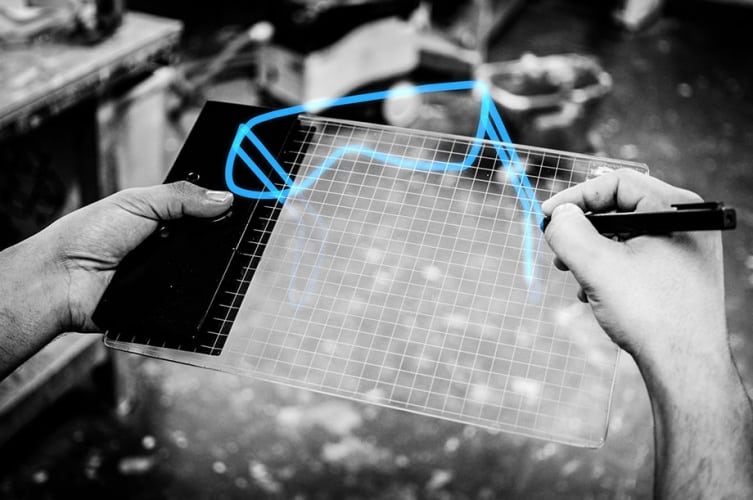 Chris Grieve, global virtual reality director at French VR firm Optis, believes the real breakthrough in the technology is allowing designers to make more accurate assessments based on measurable data. 'To interrogate the model and to make real engineering decisions on things such as reach, line of sight, ergonomics, lighting and behaviour means that it's far more than a visual tool but a real engineering tool,' he says.
While virtual reality technologies look set to be making a comeback, there remain a number of challenges in their application. 'I think the two areas where we need to advance are in tactile and haptic feedback to really engage the engineers in how to perform tasks and interact with the objects,' adds Grieve.
'This technology is already advanced in some markets, such as medical, but it needs to be translated and scaled into automotive and aerospace applications… The technology is there or emerging. But the application and exploitation to bring it to a level that can be used as a serious design tool will take a lot of development and collaborative effort.'
The main limiting factor observed by Optis is the vision and desire of the end user to drive development of technology. Grieve claims the 20 per cent that is needed to make the technology work for engineers will not come from software or hardware vendors, but from the creation of consortia from industry, technology and academic collaboration.
'My belief is that it's like a box of parts that still need to be assembled,' says Grieve. 'Yes of course there are technology gaps especially in hardware technologies and man-machine interfaces, but these can be resolved. The real improvements have to be in our ability to create something useful, accurate, validated and repeatable, so that engineers can use these tools with absolute confidence.
'Only then can virtual environments really begin to supplement and replace physical prototypes.'
indepth
Elon Musk's Iron Man lab
Using a suite of virtual reality and gesture-sensing tools, billionaire Elon Musk has set up a laboratory that allows his engineers to design and manipulate models of rocket parts using their hands.
His company SpaceX has combined a Leap Motion gesture reader with Siemens NX computer-aided design software and added 3D glasses, allowing an engineer to shape the part in a 3D environment.
Once the design is complete, the 3D model is sent to a 3D laser metal printer that builds the engine prototype layer by layer with titanium powder. Musk claims virtual reality technologies are 'going to revolutionise design and manufacturing in the 21st century'.