The election battle that will be played out over the coming weeks promises to be the most interesting and closely fought since 1992, when John Major upset the opinion polls and narrowly beat Neil Kinnock's Labour party.
But when the votes are counted, whichever party - or indeed combination of parties - finds itself in power on May 7th will be judged swiftly on many counts: not least how it sets about securing recovery and delivering economic growth.
Long before the recession struck, The Engineer repeatedly pointed to a fundamental imbalance in our economy. We warned that relying too much on the financial sector to drive the economy was fraught with peril, and argued for the importance of a productive economy underpinned by engineering and innovation.
Today, few politicians would dare to argue against that, and most have their own version of Peter Mandelson's "real, not financial engineering'' rallying cry.
But behind the platitudes, what do our senior politicians really think about Britain's manufacturing economy? Precisely what role do they think engineering and technology could play in a rebalanced economy? And what would their technological priorities be should they get into power?
To find out, we asked the three main parties' spokesmen on innovation and science, to outline their visions for the readers of the Engineer. Their comments can be read in full by clicking on their names or following the links at the bottom of the page.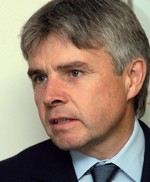 Many of their responses are unsurprising. For instance, all three claim that science, technology and engineering should be key drivers of the economy. To claim otherwise would be pretty foolish. Plus, with election night promises having a habit of vanishing into the either, It's difficult to know how much to read into some of the bolder claims that are made. But all three do make some interesting points.
First up is the current incumbent, Labour's Paul Drayson.
A vocal champion for new and emerging technology, Drayson has won widespread acclaim for his role in helping to develop emerging areas of the UK technology economy. Particularly well-known for his interest in low carbon vehicles and his role in the creation of the UK space agency, Drayson is also one of the few engineers in Westminster.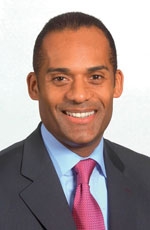 Drayson is keen to emphasise the opportunities for the UK. 'Synthetic biology will revolutionise the treatment of disease,' he writes 'and as millions of low carbon cars join the world's roads over the next twenty years we must have the ambition to build them here.' He talks of the need for continued targeted investment in key industrial projects, as well as government's role in creating the right climate for innovations to prosper. A good example of this, he claims, is the recent creation of the Office for Low emission vehicles (OLEV) which is working with car and power companies on addressing issues around the electrification of transport.
The Tory's shadow innovation minister Adam Afriyie also touches on what he sees as some of the key areas for UK technology spending - he talks about high speed rail and superfast broadband - although he makes no mention of low carbon technology, renewable energy or space, three areas thought by many to be key to the UK's future high -tech economy. Afriyie also wades into the ever-emotive "skills" debate, claiming that Tory plans for new apprenticeships and technical academies will help ensure a 'healthy supply of new engineers'.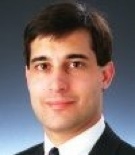 Meanwhile, the Liberal Democrat spokesman Evan Harris, echoes some of the points made by Drayson when he touches on the challenges and opportunities around low carbon energy as well as the UK's growing expertise in the space sector. But he is critical of the current government's investment in R&D. The only G7 nation that invests less than the UK's 1.81 per cent of GDP is, he says. Italy.
And while it's always been tempting in the past to dismiss lib-dem policies on the basis that they're never likely to become legislation, iMeche chief Stephen Tetlow reminds us that a hung parliament - which remains a possibility - could see the lib dems emerge with the power to sway or even direct future policy.