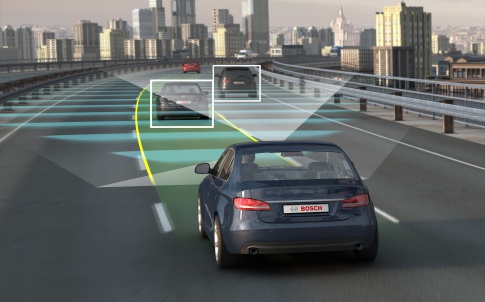 Automation, connectivity and the parallel development of electric vehicles are at the heart of car 
makers' strategies. According to Joerg Schlinkheider, Jaguar Land Rover chief engineer for automated driving, the company uses the abbreviation 
ACES, for automated-connected-electrified-shared.
"ACES is in our DNA now for the future," he said, 
adding that "automated vehicles will be connected to 
the cloud, to the customer and to all kinds of service".
At the same time, major markets, from Europe and 
the US to China, are demanding electric vehicles.
"The skills we require are getting much more specific," said Schlinkheider. Such skills include those in artificial intelligence, which is "a technique that helps detect and classify objects around [the vehicle] much better than in the past"; and in human-machine interfaces, which have become a growing area of focus since the first smartphones appeared. The techniques involved in creating the user experience for the iPhone are feeding into systems in cars.
"Is the radio or navigation system seamless to use as a device?" asked Schlinkheider. Information to aid the driver also needs to be displayed. Is it in automated or manual mode? What is the distance to the car in front? That is a very important field. You need to understand the psychology behind it, and to orchestrate the information using graphics and colours so that the customer can understand it better."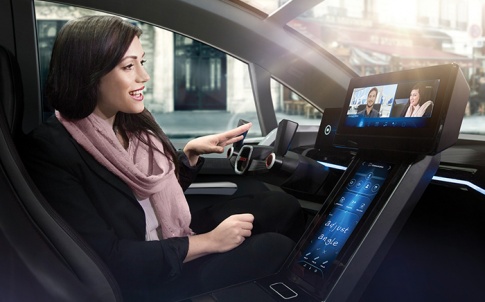 For electric vehicles, materials scientists are needed. "It's clear we have to understand the chemicals in the battery to develop better batteries and extend the range of the vehicle," he said.
The need for connectivity is creating requirements for a range of software specialists, including app developers for infotainment systems, experts in localisation services and cyber-security specialists. In addition, because "an automated vehicle is a kind of robot", robotics specialists are needed too.
With the advent of the internet of things, the vehicle will be connected to everything, said Schlinkheider. "Right now, the vehicle is one of the white spots — not being connected that much. So cyber security is a very important topic."
Changes are affecting the supply chain as much as the car makers themselves. Arun Srinivasan, executive vice-president and head of mobility solutions at Bosch UK and Ireland, said the development of autonomous, connected and electrified vehicles was "the next threshold in the evolution of the automobile". Bosch has over 2,000 engineers developing the technology.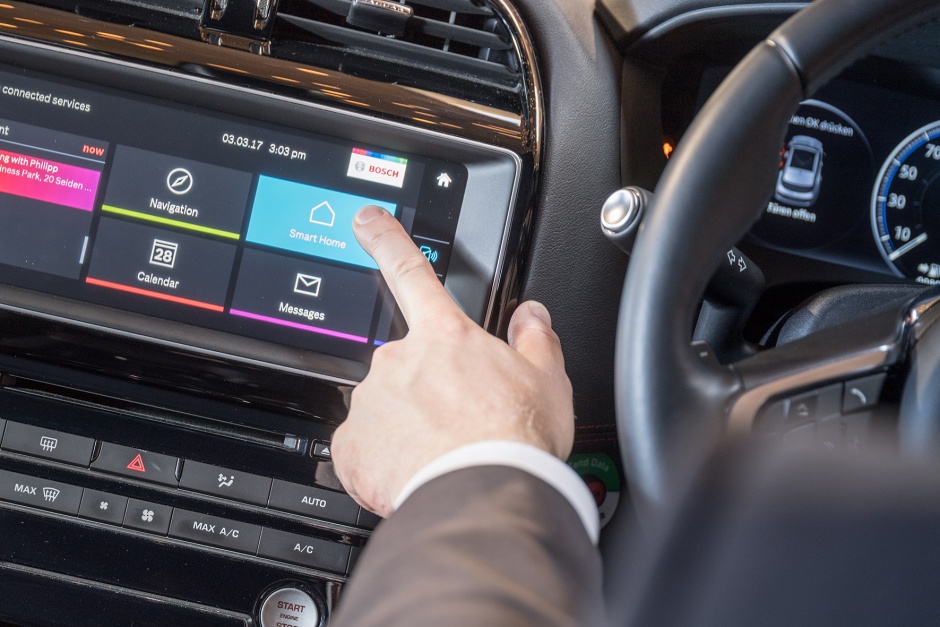 With the UK automotive industry in a resurgent period, said Srinivasan, "the need for good, qualified engineers with skills that bridge the traditional and digital worlds has never been greater. Increasingly the analytical mind of 
an engineer needs to be paired with 
a creative 'thinking outside the 
box' approach".
These skills are not replacing those of traditional engineers but "represent a continuing evolution in the skills of our workforce", he added. "We are increasingly looking for people who can work differently in more agile ways across domains."
This includes people "with systems engineering competences from the automotive and allied engineering fields; and, more importantly, people who are keen to broaden their outlook and experience".
Tim Carling, director of engineering technology at specialist engineering recruitment consultant Matchtech, whose division focuses on electronics and software systems, said: "We're seeing a change in demand. Traditionally, we've supplied software and hardware engineers for body electronics, powertrain and infotainment. In the past two or three years there's been a significant move to application software and AI skills, and an increase in demand for radar, lidar and communications specialists."
For Carling, the industry buzzword is ADAS: advanced driver assistance systems. In addition, the shift to hybrid and electric powertrains is fuelling demand for power electronics specialists. He said: "OEMs are focused on strategy as much as developing the technology. The majority of demands are fed through to the supply chain."
This is fuelling mergers and acquisitions as companies seek to acquire the right skills. For example, in August Intel bought Israeli sensor and computer vision specialist Mobileye in a $15bn (£11.4bn) deal to boost its presence and credibility in the automotive sector.
Carling said: "Three years ago, you didn't see automotive companies looking for network security and AI specialists." A race is underway, "with every tier in the supply chain looking for the next-generation technology".
At the same time, the rise of the euro against sterling following the Brexit vote is making German salaries very attractive, so the German automotive market "is pulling on an already depleted UK talent pool".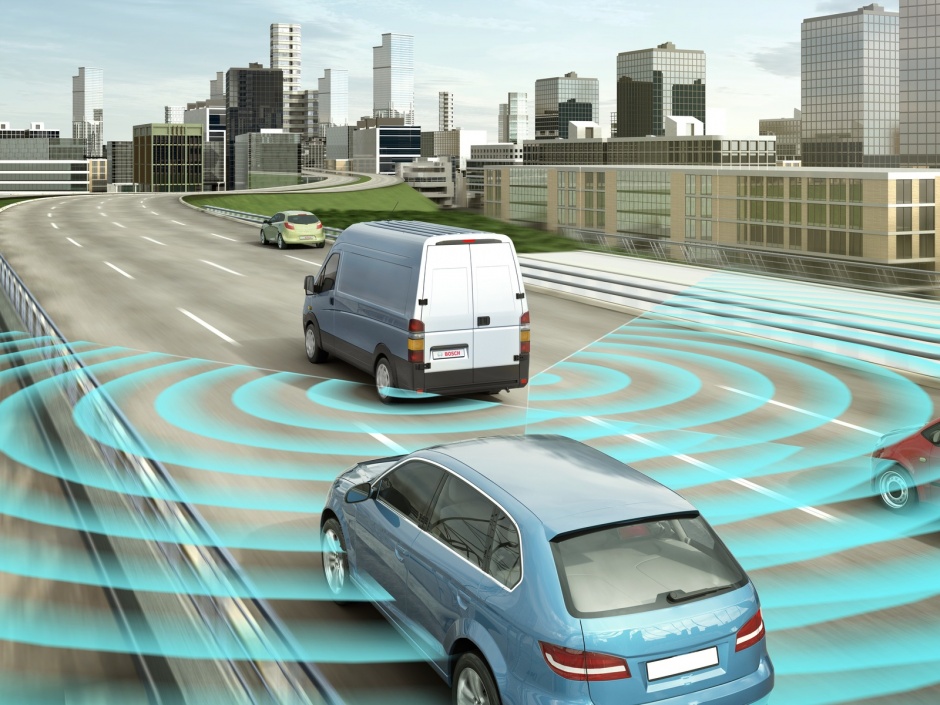 Developments are moving fast. Jaguar Land Rover will launch its first full battery electric vehicle, the I-PACE sports saloon, in the second half of next year. Its first automated capability will appear in the next three years with the expected introduction of a 'traffic jam pilot': a system to take over from the driver when on a motorway or other highway with no pedestrians and in difficult or congested conditions at up to 40mph. The speed will be raised incrementally and the capability to drive on urban and inner-city roads brought in over the next 10-15 years.
For anyone seeking to work in this rapidly expanding area who wants to improve their marketability, Schlinkheider noted that automated driving technology was not part of current traditional university courses. However, online university Udacity offers a Self-Driving Car Engineer 'nanodegree', which can be completed in nine months, as well as in AI, robotics and other related subjects. Jaguar Land Rover is a hiring partner of Udacity.
Schlinkheider said: "We're working with such organisations to define the skills required and to find candidates for the future."
For Bosch, Srinivasan said: "In the UK, our Graduate Specialist Programme in particular is an outstanding opportunity to advance personally and professionally in a chosen discipline."
Graduate specialists work alongside more experienced staff on real projects, quickly taking on responsibility and demonstrating leadership. The scheme incorporates placements at various Bosch sites, including internationally, and over two years participants receive advice and supervision from a mentor.
Srinivasan added: "Aside from classic engineering subjects, there is a huge opportunity for software expertise in the automotive domain, particularly for engineers looking at future vehicle electrical and electronic architectures, and systems engineering."
Carling said there was good news for those with the right skills. "For anyone with skills in electronics, embedded and application software, or an AI background, the view is that the industry is skills short in the UK.
"Two years ago, clients were more selective about having automotive experience. But now there are opportunities for those who've worked outside the sector. People are coming in from communications, and other safety-critical areas such as rail and aerospace. There's a lot of crossover. It's a bright outlook: a vacancy-heavy, skills-short market."