Mechanical engineer Emily White is the managing director at Entap, a renewable energy asset management company that works across wind and solar. She told The Engineer about her engineering background, her career progression, and the challenges facing women in engineering.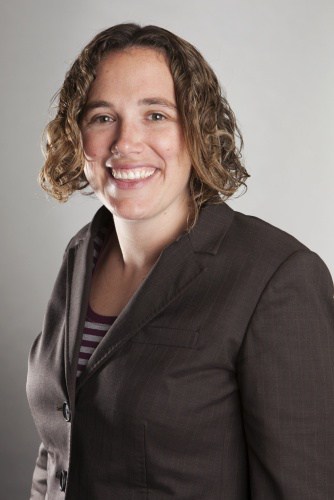 How did you get into engineering?       
I wanted to be a mechanic when I was younger and a teacher told me in one of those career test/days that I had to aim higher and should maybe consider mechanical engineering. 
Where did you study?
Having graduated from the University of Strathclyde with a distinction in Mechanical Engineering with Financial Management, I gained Chartered Engineer status (CEng) from The Institute of Mechanical Engineers in 2009.
My drive and passion for engineering was acknowledged during my final year at university when I was awarded the 'Professor Mellanby Prize' from the Department of Mechanical Engineering.
What attracted you to renewables and how has your career progressed?
Immediately following university I completed a summer internship with Proctor & Gamble (P&G) in their logistics centre before I went travelling for a year.
P&G offered me a job on my return to manage an area on the Pampers production line. The biggest challenge of working at P&G was being one of the only females and a graduate on the line and so being taken seriously by the very experienced line shift teams.
I left to join Mott MacDonald after a year to get into energy. At Motts, I worked on thermal energy and renewables. I learned to model thermal plants where you realise that all the theory in the world is not necessarily the practical reality of how it works. One of the biggest challenges at Motts was interacting with lots of different styles of clients and learning to work with them all to give them what they need; no style is the right one and the customer is always right.  
After a few years at Motts, one of my main clients asked if I wanted to join them on the owner's side of developing/closing wind farm deals and that's when I moved to Entap.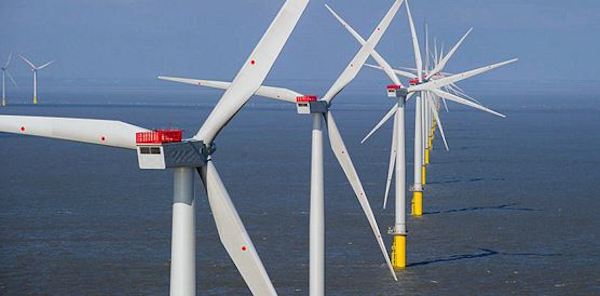 Where did all of this lead?
At 34, I'm now the managing director of Entap – a London-based European renewable energy asset management company. The company has an annual turnover of around £1.5 million and manages onshore wind assets of 450MW comprising 187 wind turbines.
Leading the operations and maintenance (O&M) functions for the onshore wind part of the business, my additional responsibilities include overseeing project development, acquisition and managing the due diligence phases relating to the investment and financing of European projects.
I also direct a team of project managers in the implementation of renewable energy construction contracts. To date, this has included four wind farms consisting of approximately 120 turbines (310 MW) in Sweden, Cyprus and the UK. 
What advice do you have for future engineers?
Don't limit yourself by becoming too specific an engineer early on – it's good to find a topic that really motivates you, as after that it becomes easy and so success comes naturally. Engineering is such a broad field that if you choose the wrong area first then there's always another area to try if you've left your options open. Nappies and wind turbines are polar opposites in terms of effect on the environment but my qualities were right for both – I know I'm a much happier person working in the renewables sector.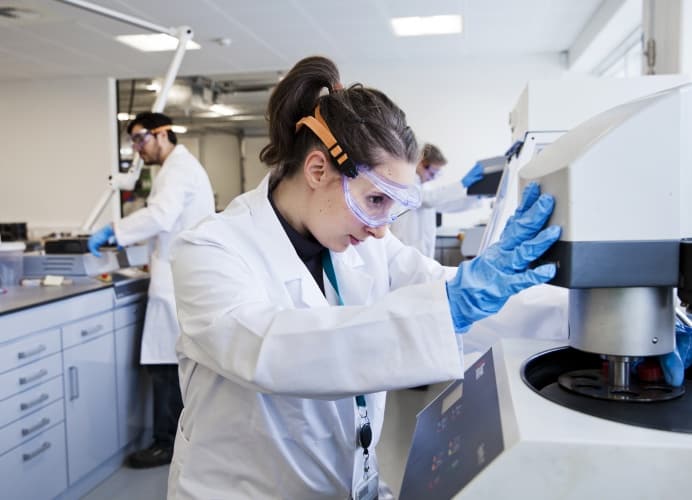 What can the industry do to attract more female engineers? 
I think one of the big problems is that girls don't carry on with physics and maths through to later years where the simplicity and practicality of how maths and physics is around us, in everything we do, is understood. There is a stigma surrounding it being difficult in early school years, which is before you learn the true underlying concepts. I remember one of the most enlightening days in 5th or 6th year at school when I discovered that differentiation and integration are all that divide distance, speed and acceleration or length, area and volume of a shape. I think if females can get through the early maths years without being disheartened and they meet the right role models before choosing their degrees, there will be more females to enter engineering courses and therefore more engineers in industry.
An analogy which I don't think many females hear before they choose medicine over engineering, which is quite common these days, is that medicine is just engineering of the body, which means if you're thinking of choosing medicine, then think, are you sure you don't want to know how the world/universe works rather than just the body?
What do you think is the biggest challenge currently facing female engineers?
Lots of females think they have to behave like a man to succeed in a man's world. I think the biggest challenge is making females believe acting like yourself is just as good if not better. Everyone knows engineering is still a man's world but if women don't behave as themselves, it always will be. The most successful women I know in industry are the ones that, on first entering a room, act like themselves and get treated as if they don't know how the real world works, only to be by the end of one meeting, the only person anyone wants to talk and listen to.