There are rarely many big surprises at car shows these days.
While once upon a time manufacturers waited for the exhibition hall doors to open before performing the big reveal, today's events are typically robbed of their drama by months of pre-show hype.
Nevertheless, they do still provide a useful indication of the sector's direction of travel. And at this year's vast Frankfurt motor show there was one word on everyone's lips: electrification. In a relatively short space of time, this subject has moved from the fringes to the centre-stage of the sector's strategy.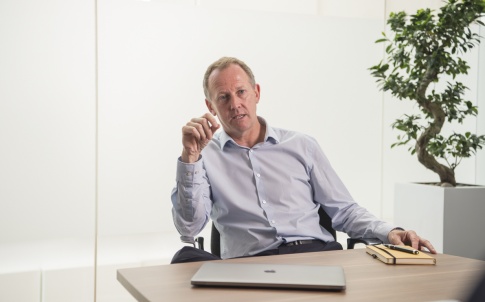 Unsurprisingly, it was the household names who grabbed the headlines, with Audi, BMW, Mercedes and others all unveiling a mix of new models and thought-provoking concepts.
But from a technology point of view, it was the degree to which the industry's key suppliers were talking about electrification that was perhaps most striking. Suppliers like GKN Driveline, the automotive division of UK engineering multinational GKN.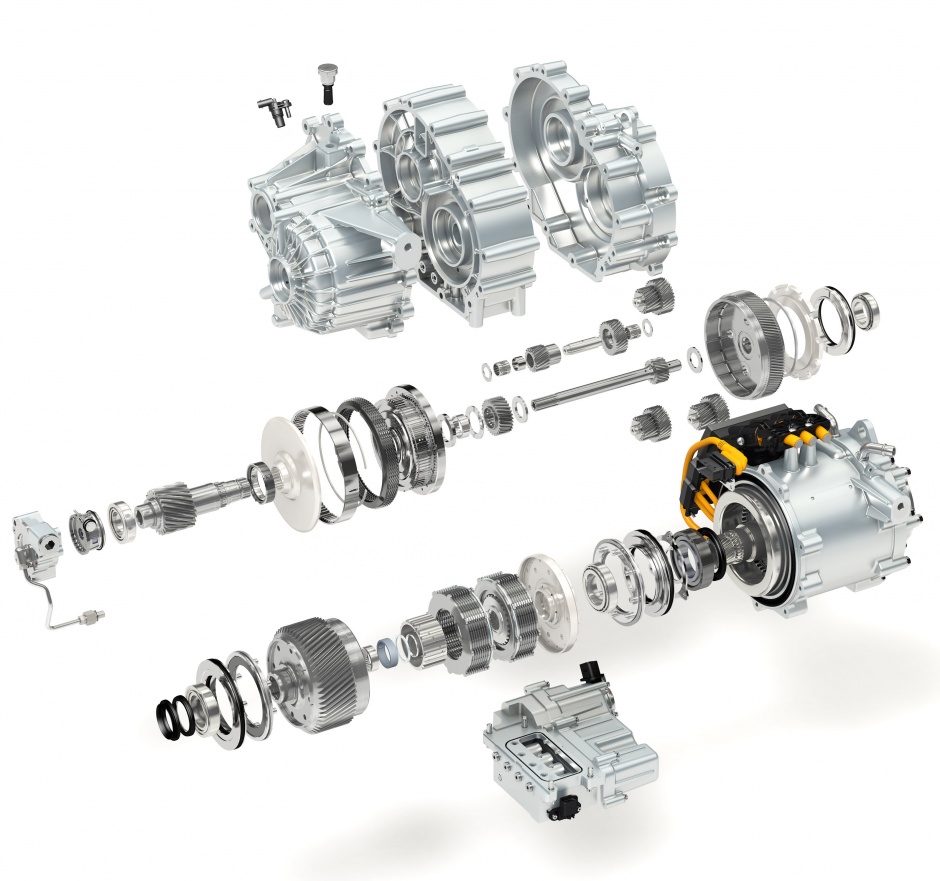 Long renowned for its drive-shaft technology, and specifically the constant velocity (CV) joints that it pioneered for automotive use, GKN has evolved rapidly in recent years with a series of acquisitions expanding its expertise into almost every area of driveline technology, including, increasingly, electrification.
Talking to The Engineer shortly after unveiling its latest product in this area - an electric driveline concept dubbed eTwinsterX - the division's CEO Phil Swash said that whilst some have been surprised by the rise of electrification, GKN has had the trend in its sights for some time. "I could show you presentations and discussion documents we were presenting to our board three years ago where we were saying this is going to be huge," he said.
While some remain unconvinced, Swash thinks that there is now an inevitability to its rise. "Whether it's trailblazers like Tesla, the diesel issues in Europe and America, or the Chinese market acceleration: all of these things have come together at a time to really accelerate momentum, and I think that momentum is unstoppable now."
Indeed, adoption of the technology could ultimately outstrip even the boldest predictions, he claimed. "When you look at other new technology evolutions - laptops, phones, ipads - the hype is often too high initially and the volumes are never what the hype is. But when they get to that inflection point, the proportion of sales they command is often far higher than anyone anticipated and we think it will be the same for electric vehicles."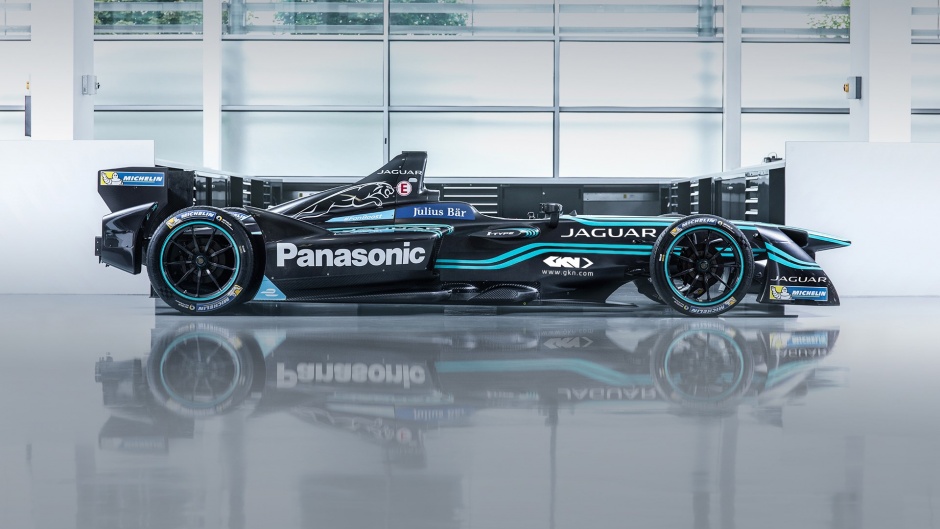 The company's level of investment in the technology reflects this confidence. "The amount of investment we make in electrified drive train is very significant now: over a quarter of our engineering investment in drivetrains," said Swash.  "When you think that less than three per cent of vehicle sales are electrified it shows you how much we're investing ahead of that very, very rapid increase."
Clearly electrification isn't the only game in town, and GKN sees plenty of life left in conventionally powered vehicles. But even here, R&D investment in existing areas has clear benefits for the electrification market.
The group's traditional expertise in driveshafts is a good example. "Every battery electric vehicle / hybrid vehicle also needs really high-performance drive-shafts," said Swash. And as concepts like bi-directional torque flow — being to deliver power and harvest regenerative power — become more established, GKN's expertise in this area will become ever more important, he added.  Another established area of expertise with clear applications in the electric world is in all wheel drive technology: "A lot of what we learn in AWD on the software control side reads directly across into edrive, especially tuning the dynamics, torque vectoring and so on."
Nevertheless, it was the firm's burgeoning electric credentials that took the limelight at Frankfurt, where alongside the launch of the eTwinsterX, it also announced a hook-up with the Panasonic Jaguar Racing Formula E team.
Much of the work on the Formula E project will be carried out at GKN's recently opened UK innovation centre in Abingdon, the former home of Williams Hybrid Power, which was acquired by GKN back in 2014.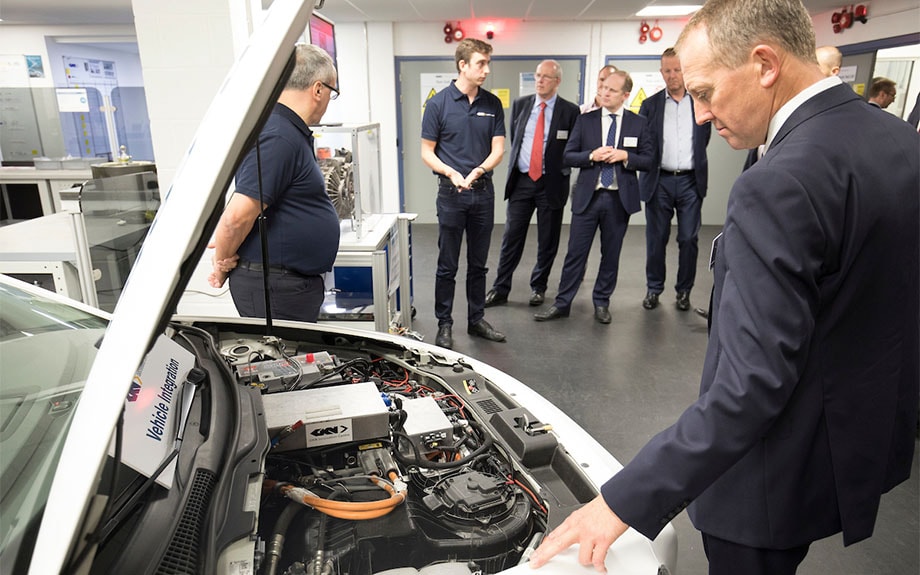 However, the deal will see the entire GKN group provide design, manufacturing and consultancy services to the Jaguar team, and Swash believes the firm has plenty to offer: from the light-weighting and composites expertise generated by GKN Aerospace, to the drivetrain knowledge of its automotive division, and even the use of technology from the group's powder metallurgy business to help in the manufacture of cooling systems for the vehicles.
Beyond this, he also hopes the relationship will help accelerate the development of electrification technology in general, and enable the firm to tap into motorsport's famed fast-paced innovation culture.  "We've done it to fast-track and demonstrate our latest technologies," he said, "It's a great proving ground and it drives you in a different way. The pace, demands and expectations are very different."
We will look back and say these were the golden years, from an engineering perspective, from a product perspective, it's just fantastic
The differing expectations of other areas of industry are something Swash knows all about.  Prior to joining GKN Driveline in 2015, he was CEO of GKN Aerospace Europe, and despite identifying many similarities between the two sectors — "they're both big global customers, with big complex programmes, and massive investments" — he has, he said, been blown away by the rapid pace of innovation in the car sector. "One of the great differences for me, and the thing that's really great about automotive, is that the technologies we're developing today will be on a car in 3 years' time. That's so different to the aerospace environment where you can be working on a new process or product development for a decade and it still might not get on the next new aircraft."
It is, he added, a remarkable time to be working in the sector: "To be an engineer in automotive today, oh my gosh, it's just fantastic. What other industry would you want to work in at this time? We will look back and say these were the golden years, from an engineering perspective, from a product perspective, it's just fantastic.'
Despite this, for the UK automotive sector in particular there are some large Brexit-shaped clouds on the horizon. And like most engineering firms with a big stake in the UK, GKN is, said Swash, concerned by the continuing uncertainty over the UK's future relationship with Europe. "I'm concerned…that we don't have any clarity yet on what the arrangement will be," he said. "For any business, barriers to the free movement of talent or import/export taxes generally isn't very good for trade, we're hopeful and engaged to try and ensure that the eventual arrangements don't create those barriers, but until we have that certainty we are concerned."
As a global company, despite being headquartered in the UK, the home market accounts for less than 10 per cent of the automotive division's sales so the company will survive any Brexit-related slowdown in the UK market. However, its continued presence in the UK will, said Swash, be largely dependent on a continued UK market for its products.
"We've been in UK for a long time," said Swash, "we think it's important we're there, there's engineering heritage, and we've invested heavily in our business in the UK. But at the end of the day we're a global company and we'll go where our customers need us."
Phil Swash - Biog
Joined GKN in 2007 as CEO GKN Aerospace Europe.

Appointed Chief Executive GKN Driveline in September 2015.

Member of the GKN Executive Committee since October 2014.

Prior to his current role, Phil was Chief Executive GKN Land Systems.

Has held a number of operational roles at BAE Systems and Airbus where, prior to joining GKN, he was responsible for the wing production of all Airbus aircraft.