Businesses that fail to engage with additive manufacturing will also fail to reap its benefits. If reading this line gives you a sense of déjà vu then don't worry, you read it before in High Value Manufacturing Catapult chief Dick Elsy's piece on additive manufacturing (AM) in the October 2016 edition of The Engineer.
In his article, Elsy talked about how leading figures from UK industry were joining up with academia and government to establish the UK Additive Manufacturing Steering Group, which is working towards the publication of a UK National Additive Manufacturing Strategy in 2017.
Similarly, if you've noticed a correlation between this author and a certain additive and rapid prototyping machine manufacturer and solutions provider based in the US then you would be right, but then there are very good reasons for Stratasys to have featured throughout 2016.
The company that introduced fused deposition modelling (FDM) in 1988 has evolved, with advances in technology and materials that have gradually taken additive from a successful method of prototyping to the point of being a means of production, be it for tooling, jigs and fixtures or for production parts.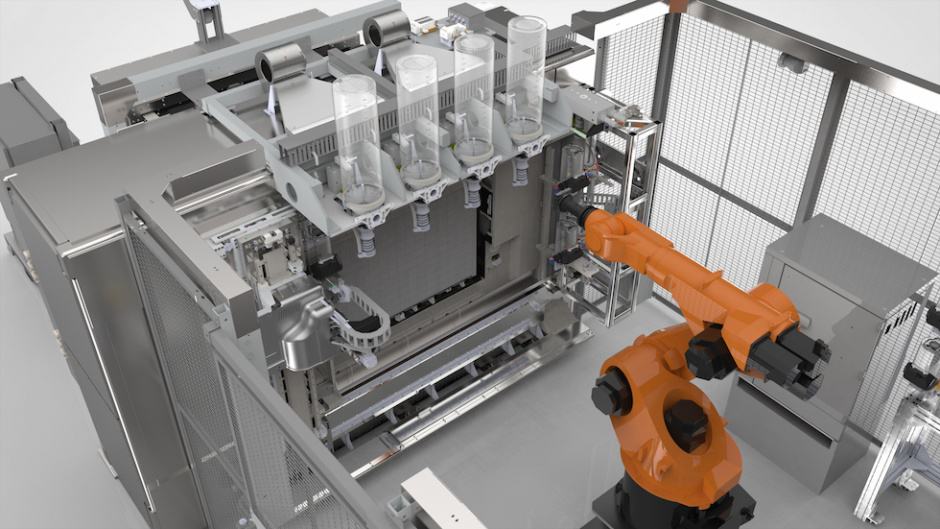 The link between Elsy's piece and Stratasys can be found in the genial form of Dr Phil Reeves, vice-president of Stratasys Strategic Consulting.
With over two decades of experience in advanced manufacturing, Reeves founded and was the managing director of Econolyst, an AM and 3D printing consultancy and research firm that was acquired by Stratasys in 2015 and slotted straight into the US company's Services Group to provide the foundation of the Strategic Consulting Division.
Stratasys currently holds over 800 patents and has an R&D budget of just under US$100m. Econolyst's remit is to help businesses and organisations understand and utilise AM, and to do so in a technologically agnostic way.
Like Elsy, Reeves is keen to see a wider adoption of AM but is equally well aware of the reasons why there may be reluctance to do so. "You have to find a business application," said Reeves. "AM is not a technology that replaces existing technologies; you can't just shoehorn it in to replace moulding, machining or casting. You have to find some business benefit, some gain for the flexibility the technology gives you and I think that's where a lot of companies get really stuck."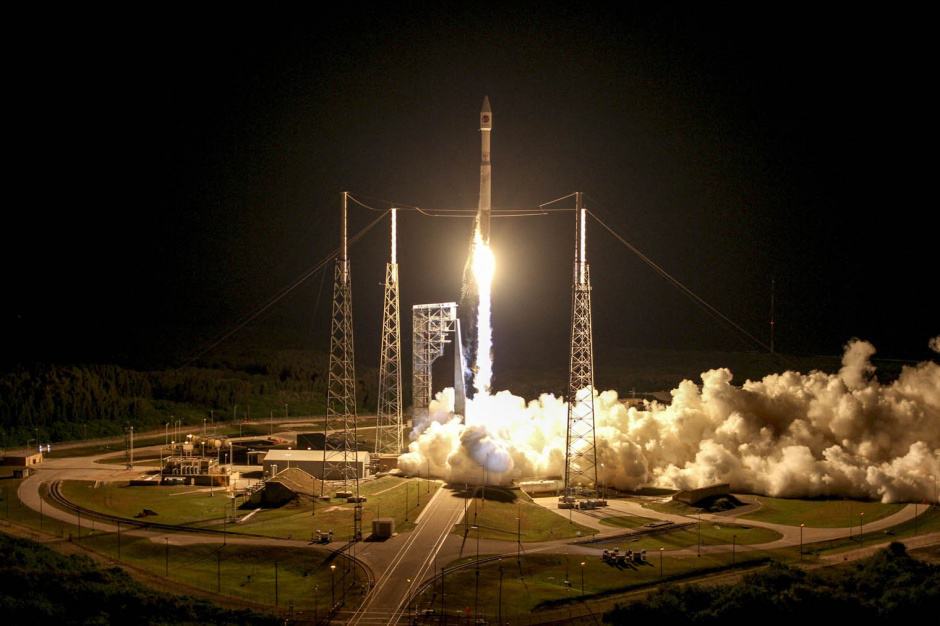 Another issue around implementation, said Reeves, surrounds the changing of fundamental practices in the day-to-day running of a business. "To get the most out of AM you're going to change your process, you're probably going to change your raw material and you're probably going to change your design," he said. "All of a sudden you have changed all three basics and that is a real sticking point, I think, and that's where companies really struggle."
There is, said Reeves, the added factor of companies looking to their peers to see who makes the first move into AM as they'd prefer to be seen at the leading edge instead of the bleeding edge.
Remaining at the leading edge is a priority for Stratasys, which has recognised the need to diversify its offering and identify use cases that will help companies thrive with AM, a strategy that will require a good deal of collaboration between the company and stakeholders. According to Reeves, this means taking a machine, a material, software, process parameters and the business case, and wrapping it up as a potential solution for different industries.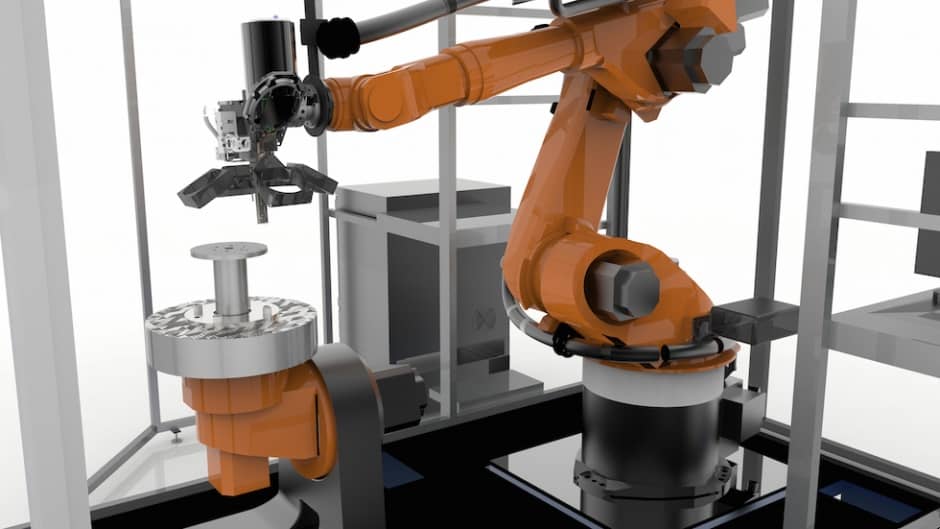 "Take medical as a really good example [and] the idea of making medical models. Historically we were thinking – and other vendors were thinking – we'll just sell these machines to hospitals and they'll plug them into their scanners and print pre-medical planning models, and all will be fine in the world, but that's not the case," he said. "The surgeons want the model, they don't care about the technology. What they want is a robust, slick infrastructure to go from scan to model to operation. We've had to think: what is the package? It is servitisation, it's not 'here's hardware'. It's 'here's a solution'. That's where we're going, and, at the moment, we've got our aerospace, our automotive, medical, our tooling, jigs and fixtures, injection moulding, and now we're looking at how we expand that portfolio of vertical service offerings. What's the next area we go into... and what package does that industry need?"
As noted throughout 2016, Stratasys has been busy collaborating with Siemens and Kuka on the Robotic Composite 3D Demonstrator, but the company is no stranger to collaborative projects having worked – among others – with Boeing on the Fortus 900, and United Launch Alliance in implementing ULTEM on rocket components. For the latter project, ULA used Stratasys technology to develop enhanced, low-cost production tooling and reduce production costs for the Atlas V and Delta IV rockets' flight hardware. They did so by introducing the ULTEM 9085 FDM thermoplastic into its rocket design for the Environmental Control System duct system to replace metal pipes, which reduced the production cost by 57 per cent and took assembly from over 140 to 16 production parts.
With the same collaborative spirit, Reeves will now go to companies to identify constraints on the shop floor that can be overcome with AM. Helping Reeves along the way are strategic corporate acquisitions that include Interfacial Solutions, the company that developed Stratasys' polymers.
"We brought them in house, so we can turn around to the guys at what we now call Stratasys Advanced Materials and say: these are the properties and parameters I need of a material. Now, can you develop it, blend it, process it into filament, put it into machines – get the characterisation and settings on the machine – and get it back to me as a package because that's what the client wants? I don't know of any other company that has that in house."
Reeves added that for large OEMS that practise lean principles, optimised 3D printing for tooling can shave seconds off a production process, making the ROI into additive very favourable. This, however, will not be the case for a number of companies that are put off by costs incurred at the front end of the design process.Reeves concluded: "The limitation is design tools and design data, that's what's stopping people... you need design software tools flexible enough to design around the benefits of additive – so honeycomb structures, topological optimisation, skeletal structures – there aren't many tools that do that, and certainly the workflow is very difficult. Yes, you can put things into an optimisation package but then you've got to take them out and put them into a CAD package, and then you've got to take them out and put them in a FEA package. That is an expensive and time-consuming process and that puts a lot of companies off.
"The other thing is data. In order to do that analysis and drive that front-end design we need credible material process data. It's only been in the past five years that anyone in our industry thought [that] we need to actually invest in the creation of robust data to drive the design process, so that's [also] constraining. It's about having the toolsets and having the data. Once we have them then I think the whole design community will embrace additive."