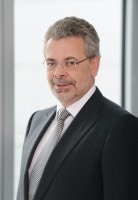 Klaus-Dieter Rennert

Chief executive for Europe and chairman of the board of directors, Hitachi Europe Limited
Career
1973–1978: Ruhruniversität Bochum, Mechanical Engineering, Energy Conversion Technologies
1978–1999: L & C Steinmüller GmbHr
1996–1999: managing director
1999–2002: Babcock Borsig Group, Babcock Borsig Power GmbH — member of the management board;
BBP Energy GmbH — chairman of the management board
Since May 2003: Babcock-Hitachi Europe GmbH
Chief operating officer; deputy chairman of the management board
Since April 2006: Hitachi Power Europe GmbH (after renaming), chief operating officer; deputy chairman of the management board
Since April 2008: chief executive officer; chairman of the management board
Since September 2013: Hitachi Europe Limited
chief executive for Europe; chairman of the board of directors
This is an important time for Japanese industrial giant Hitachi in the UK. Probably best known as a manufacturer of consumer electronics, the company is embarking on a series of strategies that will make it a major part of the UK engineering landscape.
Last year, the company announced that it would locate the global headquarters of its rail business in the UK, with a British managing director, Alistair Dormer, and manufacturing facilities to fill contracts all over the world.
'The HSE is half-way through the process of assessing the ABWR to decide whether to award generic design approval
This was in addition to the previous announcement that the company was to acquire Horizon Nuclear Energy from founders RWE and E.ON and would seek approval to build its own advanced boiling water reactor (ABWR) designs at both Oldbury in Gloucestershire and Wylfa
in Wales; a total of 6,000MWe of nuclear generating capacity.
Such major footholds in both the rail and energy sectors would make Hitachi one of the UK's largest engineering employers, and massively increase its presence here. It is already building a manufacturing plant in Newton Aycliffe, County Durham, where it will fulfil a £1.2bn contract to build new Inter-City trains for the UK network, employing 750 people.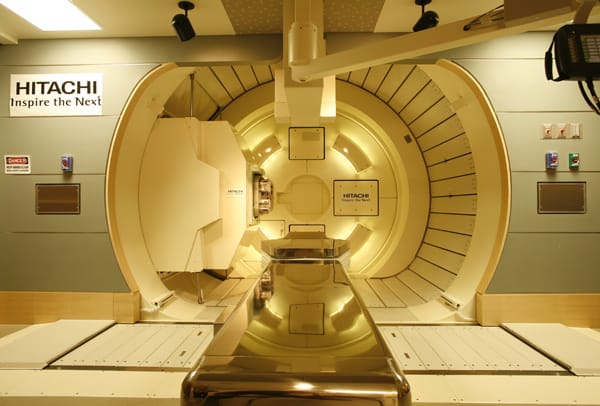 For Klaus-Dieter Rennert, the softly spoken German who chairs Hitachi Europe's board, siting the rail business in the UK was a 'purely pragmatic business decision' based on a policy of becoming a more global organisation. 'We have said that as part of our globalisation programme we also need to have globalisation of management,' he explained. 'We have to draw from talent from all around the world, and we have a target that around one-third of our management should be held by international people.
'The rail business in Europe has shown success as a result of all the contracts won in the UK and as a consequence — and also to recognise the great contributions that have been made by UK personnel — it was an easy equation that ended up with having the global headquarters here with a global managing director in Alistair Dormer.'
This is going to mean a large expansion in employment — 'several hundred', Rennert says — and the company is to set up 'training programmes, skill improvements and so on, just to give the chance to those who are interested in gaining the necessary capabilities that makes them fit for what we want'. Winning future contracts is a vital part of this, he said, but the HS2 rolling stock contract, although a definite target, is not vital to the venture: Hitachi will certainly not rethink its decision to locate the business in the UK if the HS2 contract goes elsewhere. 'That decision is made and construction has started — that is completely independent of future contracts,' he insisted. 'But to avoid annoying my colleagues, I should add that, of course, we'd like it.'
'Hitachi wants to contribute to a continuing improvement in reliability
Train manufacturing is just part of the Hitachi Rail picture, though. 'We also need to be here for continuous service,' Rennert said. 'What we would like to achieve is the same performance and the same reliability that we have shown for the Javelin trains that provided transport to the Olympic park.'
Reliability is clearly a touchstone for Rennert: he made a point of emphasising that in the Japanese rail culture, which is part of the Hitachi business genome, if a train company's services are late the company's management is obliged to make a public apology. 'If the same system would apply in Europe, I guess the bosses of the railway companies would have been on television every day.' Hitachi wants to contribute to a continuing improvement in reliability through its trains, traffic management systems, signalling and maintenance services, he said.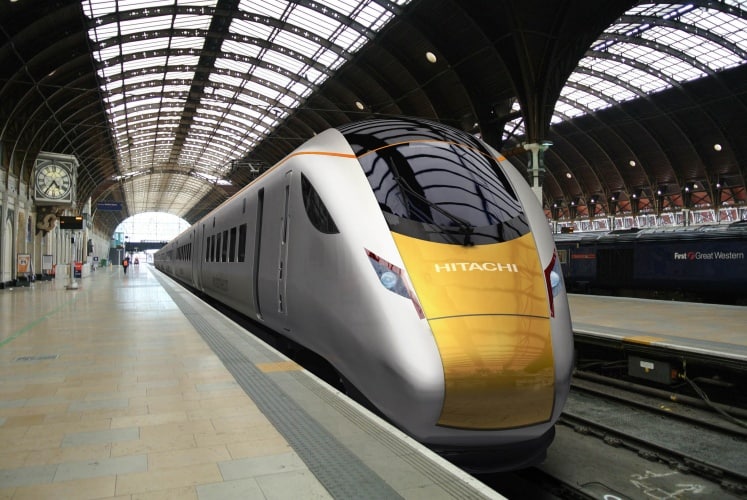 In its nuclear business, Hitachi is currently at a sensitive stage: the Health and Safety Executive is half-way through the process of assessing the ABWR to decide whether to award generic design approval to allow it to be built in the UK, which would make it the third reactor design of the new-build generation after Areva's EPR, to be built for EDF Energy at Hinkley Point and Sizewell, and Westinghouse's AP1000, planned for NuGeneration's Moorside site near Sellafield. Although Hitachi originally expressed an intention to open manufacturing facilities for major ABWR components in the UK, Rennert insists it is still far too early in the process to make any firm commitments.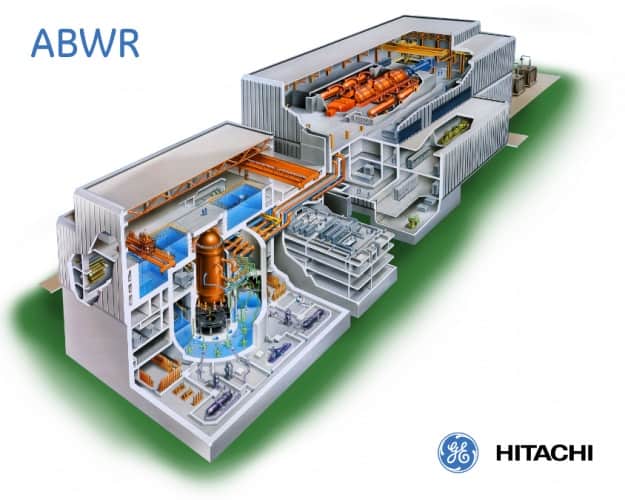 'We are in the middle of the process of getting all the conditions in place to start our nuclear project and that includes talking to manufacturers and suppliers,' he said. 'We need to set up the complete network before we can start to do anything. That does not preclude having manufacturing done here, but it's too premature to make any announcement of what it could be or what size it might have; that will come in the next year or so.'
'It was an easy equation that ended up with having the global rail HQ here in the UK
In the meantime, Hitachi plans to expand its revenues from European businesses from seven per cent of total sales to nine per cent over the next two years, mainly by organic growth. 'Owing to the last financial crisis, Europe is somewhat underrepresented in Hitachi's businesses,' Rennert said. 'We have already started on the next management plan, and the target would probably be higher considering the pace of recovery.'
Other sectors where Rennert expects to see growth is in medical and healthcare. 'We've just formed a new healthcare group and we want to strengthen those activities,' he said. 'From my point of view, we have excellent capabilities in diagnostics and treatment, but there's a lot of potential in ombining that with the software side and data; the digitisation of healthcare is something we're driving hard.'
Digitisation is also key to another growth sector — providing systems for automotive manufacture.
'The digitalisation of machine-to-machine communication with Industry 4.0 to increase productivity is a big opportunity for companies such as ours with capabilities on the hardware and software side,' Rennert commented.