The UK's largest manufacturing technologies event, MACH, returns to the National Exhibition Centre from 7—11 April after achieving visitor numbers of 21,500 at the previous show in 2012. As usual, a wide range of companies will be using the show as their shop window, from household names such as Rolls-Royce and Airbus – OEMs, which, for the first time, are exhibiting alongside their supply-chain partners – to smaller companies making their first appearance at the show.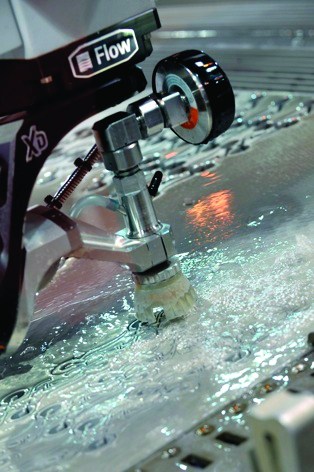 'They're all key exhibitors to us,' says show organiser Graham Dewhurst, director-general of the Machine Tool Association (MTA), which runs MACH. 'All 570 exhibitors have paid to be there and they're all expecting a relative payback. We do have our long-term large stands, but to focus on those does the other exhibitors an injustice.'
Dewhurst does single one exhibitor out as notable: Mills CNC, which first exhibited on a standard medium-sized stand six years ago and now has the largest stand in the show. This year, Mills is promoting its services to the oil and gas sector, with a new brochure detailing the different ranges of high-performance, large-capacity Machine tools from South Korean conglomerate Doosan, which it sells under license in the UK.
'Year on year, we sell well over 450 Doosan Machines to precision component manufacturers in the aerospace, defence, medical, motorsport, power generation and automotive sectors,' commented Mills managing director Nick Frampton. 'In addition to these, one of the most important and certainly fastest-growing sectors where our Machines is in high demand is in the oil and gas sector.'
Speed is of the essence for this sector as with many others, and Frampton is keen to stress that customers won't have to wait around for their investments to show up. 'we can deliver and install many of our large-capacity Machines to customers quickly, sometimes in a matter of days,' he says.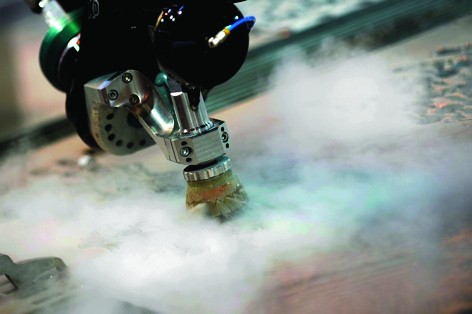 MACH has seen considerable changes over the years, Dewhurst says; exhibitor numbers are up by 20 per cent compared with shows before the 2008 recession. 'that doesn't mean the show is getting bigger; it occupies about the same amount of space,' he said. 'but over the past 6 to 8 years, Machine footprints have been reducing. That's to do with moving smaller masses around and performing more operations with a single lift.'
Indeed, the exhibitor count for MACH 2014 was 15 per cent up on 2012 by mid-january, and early registrations were running 22 per cent ahead of the previous show. Some 150 of the 2014 exhibitors were not at the show in 2012, some of which is represented by previously regular attendants who had dropped out as a result of the recession, but have now decided that growing business opportunities mean the show is too good to miss again. 'there is a buzz about uk manufacturing that we haven't felt for a long time, and MACH 2014 is part of that,' dewhurst said.
The show should feature some 6500 tonnes of machinery, all of which will be under power.
Another change is additional sectors coming into the show, from outside its traditional focus on machinery manufacturers. 'Other companies who operate in UK manufacturing are recognising MACH as a show to attend as an exhibitor rather than, or as well as, a visitor,' Dewhurst says. 'One example is the welding companies, who've taken it on board in a big way: they first came to the show in 2012 and their area has doubled in size for 2014.
Visitors will also see new technologies taking a more prominent position in this year's show. For example, additive manufacturing (AM) and 3D printing will for the first time have its own pavilion area, featuring around half a dozen of the major companies that produce equipment for this developing technology. 'It's a relatively small number of big players,' Dewhurst comments. 'We're starting to look at the potentially disruptive technologies that are coming through and, after running some seminars on the subject, we thought AM could do with its own pavilion so the people who are interested in it wouldn't have to walk too far to get a good idea of what's on offer.' AM and 3D printing will also have its own dedicated morning session as part of MACH's seminar and conference programme, he adds.
Also present in the seminar programme is the ebullient director of the Bloodhound SSC project, Richard Noble, who is opening the show and will be accompanied by the project's show car, although the real thing will be remaining at the project's bristol headquarters, where it is currently under construction. 'MACH 2014 is a showcase of the very best from the world of engineering,' noble says. 'it enables all parts of the supply chain to come together, share ideas and demonstrate what can be achieved in the UK.'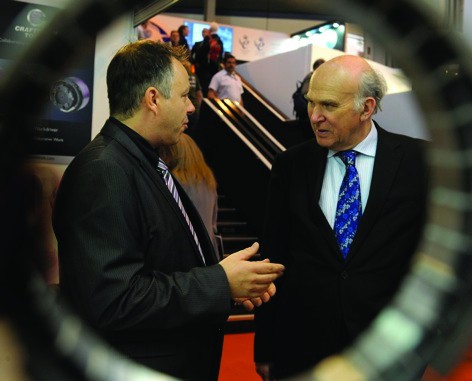 As in previous years, bloodhound will be part of the show's education and Training Zone, whose principal sponsor this year is tooling specialist Sandvik Coromant. Designed as a focal point for exhibitors to engage with educators and students, the Zone will help address the looming skills gap that is such a concern to the manufacturing sector, said Coromant marketing manager Kim Olander.
MACH 2014's principal sponsor is Lloyds Bank. 'we recently launched the £1m lloyds advanced manufacturing training centre at the manufacturing technology centre in coventry to help develop  more than 1,000 apprentices and trainees, and we are proud to be showing our support for the industry once again by sponsoring MACH 2014,' said richard holden, head of manufacturing at lloyds bank commercial banking. Lloyds will also be present in the seminar programme, with a presentation from its chief economist on the uk economy.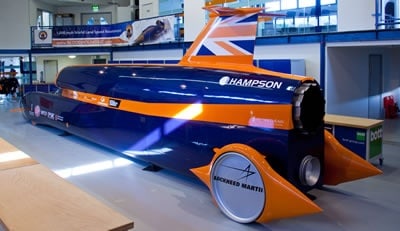 The growth of MACH is an example of how uk engineering-based manufacturing is recovering from the recession, Dewhurst says. 'the sector has outperformed the uk economy for the past six years, with average income increases of 5 per cent per year,' he said. 'aerospace is driving a big bow wave in front of it; the sector's going to stay strong, with growing middle classes in india and china wanting to travel. Automotive is also setting standards of excellence, with companies such as Jaguar Land Rover and Nissan, who make more cars in the northeast than the entire output of the Italian automotive sector.'