For centuries, engineers have had a love affair with the internal combustion engine. Since its inception in 1680, it has represented power, ingenuity and achievement. But soon the much-loved icon of the motoring industry could be replaced in the UK's affections by novel, lower-carbon technologies.
This shift will create a new breed of engineer and develop significant growth in the UK. Currently, the industry employs around 140,000 people in 3,100 businesses. It accounts for six per cent of UK manufacturing employment and is a fundamental part of the country's economy, adding a value of around £9.5bn.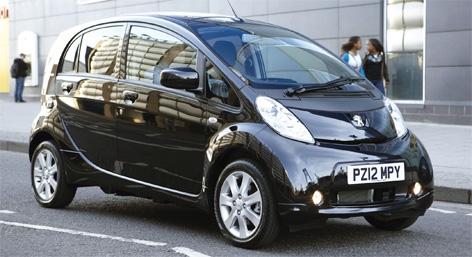 An oil crisis, followed by a financial crisis, has taken its toll on the sector. But the biggest challenge is yet to come. Today, around 19 per cent of the UK's domestic CO2 emissions come from road vehicles. To meet the government's goal of reducing emissions by 26 per cent over the next 10 years, vehicles must be largely decarbonised by 2050 and an upgraded transport infrastructure put in place.
The opportunities for the UK could be huge if it acts now to recruit engineers with the right skills. The country excels in high-tech manufacturing and design engineering. Harnessing these strengths could mean that the UK takes a larger bite of the global automotive industry, creating much-needed jobs throughout the country.
So far, the government has earmarked more than £400m to promote the uptake of ultra-low-emission vehicle technologies through a range of collaborative projects. One of these is the Low Carbon Vehicle Demonstrator Programme run by the Technology Strategy Board (TSB), Europe's largest co-ordinated real-world trial of low-carbon vehicles. Tim O'Brien, innovation platform leader at the TSB, is keen to attract engineers from other industries.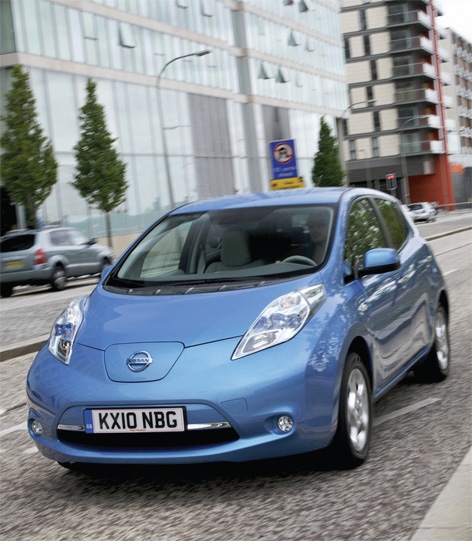 'If you go back 10 to 15 years, the main skill needed in the sector was mechanical engineering,' said O'Brien. 'Now, with the advent of hybrid and electric vehicles, there is an increasing need for electrical engineers, systems integrators and software engineers… From the conversations I've had, many manufacturers are finding it difficult to recruit the right people within the industry and so are looking to other sectors such as telecoms, consumer electronics and ICT.'
Roger Kemp, a member of the Energy Policy Panel at the Institution of Engineering and Technology, agrees that taking a broader approach to recruiting in the sector is needed. For example, electrical engineers will not only be needed to design and build electric vehicles but also for the entire charging infrastructure. He claims with the scale of the challenge there remains a skills gap that needs to be filled.
Many manufacturers are struggling to recruit the right people within the industry and so are looking to other sectors

Tim O'Brien, TSB
'I have been around to a number of car manufacturers and visited their development units,' said Kemp. 'Interestingly, there were already a lot of people being employed in the electric vehicle expertise area… I suspect we will also see another group of skills with electric vehicles - people without that much knowledge of internal combustion engines and more people like the sort of engineers that 20 years ago would be designing steel mills.'
As investment increases in the sector, companies such as Nissan have been ramping up their recruitment activities. Last month, the group announced that production of its new Invitation model will take place in Sunderland in 2013 - a move expected to create 400 jobs directly and 1,600 across the supply chain. The Invitation will be manufactured alongside the Leaf, the first mass-produced electric car to be made in the UK.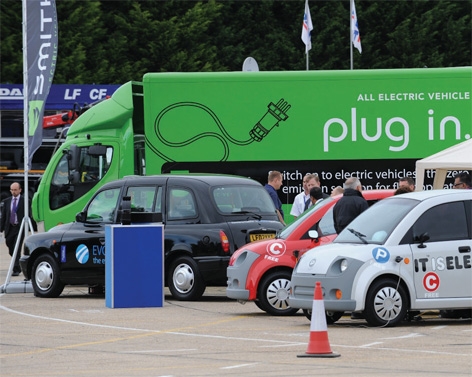 As well as vehicle production, Sunderland will carry out axle production, cylinder-head casting and engine assembly, representing an overall investment of £125m. Stephen Tetlow, chief executive of the Institution of Mechanical Engineers, claims this is a sign of a growing renaissance in UK car manufacturing. 'The sector is growing at more than 15 per cent a year, creating thousands of jobs and driving British manufacturing out of the doldrums,' he said.
While manufacturers are trying to attract more electrical engineers and systems integrators, mechanical engineers will continue to be a vital part of the mix. 'The internal combustion engine will still be a very important part of vehicles for the next 20 years or more,' said O'Brien. 'A number of projects we're involved in are looking at how to make it lighter and work effectively with other systems. That's one of our strengths in the UK; we've got the best engineers in Europe and I believe we can meet the emissions regulations and targets.'
The internal combustion engine might not have the same draw it once did, but the skills honed by engineers in developing the technology will be crucial to developing the low-carbon vehicles of the future. Flexibility in the approach and techniques of engineers will be the key to success in this area. With the expertise the UK already has, and investment in the right skills, it is set to be a leading player in the sector.
Comment: Miguel Fragoso
Managing Director, Millbrook Proving Ground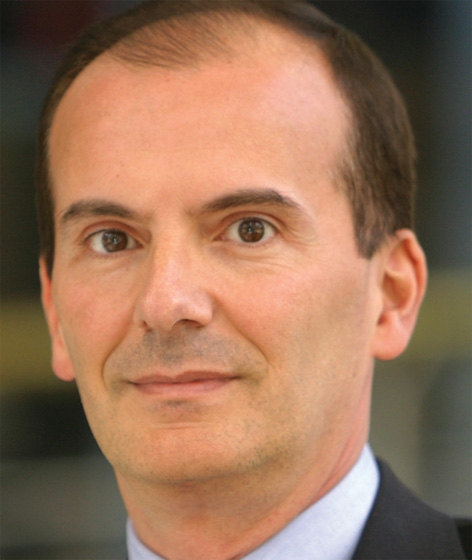 For those interested in technology in general and engineering in particular, motor cars can be viewed as the epitome of integrating a wide variety of technologies in both a static and dynamic environment. Working as an automotive engineer nowadays can be one of the most attractive and exciting occupations; a car today is a showcase of many applied technologies made widely accessible to the consumer, and engineers involved in car development must not only become experts in their fields, but also understand well the interfaces among the various other technologies involved in automotive engineering design.
Opportunities in this sector are too many to list in a short column. The automotive sector requires almost every skill taught at engineering schools, starting with the design and integration of mechanical structures, materials and their chemistry and performance, mechanical electrical and electronic component design, dynamic performance, energy systems, virtual simulation and physical test, manufacturing technology and quality control systems. Also there are many growing opportunities in not-so-traditional technologies such as connectivity and telematics and human-vehicle interface systems.
There is demand for every field of technology, so your chances of working in the automotive sector are high whether you have a degree in mechanical or electronics engineering or any other technology field. But it is important to have a solid theoretical base and good working knowledge of math design and virtual simulation tools.
While the car industry is facing unprecedented challenges, I believe growth will continue
In the past, automotive engineers were largely drawn from the mechanical engineering departments at science and technology colleges. Nowadays, where you cannot even pretend to put your hands on an engine unless you have a laptop and know how to program the engine electronic control module; where the traditional car AM/FM radio has now evolved into a fairly sophisticated infotainment and telematic unit; and where the conventional IC engine is now co-existing with electric drives that draw energy from batteries using rather complex electronic energy management modules, you need to access a large diversity of technology skills to engineer a car. In other words, the higher electronic content in automobiles and their trend towards alternative propulsion systems requires businesses to increasingly recruit not only from the mechanical engineering departments but virtually from almost every technology taught at UK science and engineering colleges.
Cars do not just represent a means to provide transportation for individuals and goods. Cars have for many years driven passion, and in many cases even become 'objects of desire', and we don't see that this emotional connection to car ownership is going to change. While the car industry is facing unprecedented challenges from both traffic density and climate change, I genuinely believe that growth will continue in this sector.
employerfocus: the latest opportunities in the automotive sector
MAHLE, Mercedes AMG and Controlled Power Technologies are among the companies on the look-out for skilled engineers
MAHLE
MAHLE Powertrain - the engineering services division of MAHLE GmbH - specialises in the design, analysis, development, calibration, testing and manufacture of high-efficiency IC engines.
According to Ian Shaw, HR manager, the company is enjoying a sustained period of growth and is looking to recruit a range of engineers to work across its engineering and manufacturing business units.
Successful candidates will hold a relevant degree and have appropriate work experience in the automotive design, development, test, manufacturing or associated sector.
The company's main UK facilities are based in Northampton and Wellingborough. But with additional facilities in the US, South America, China and Germany, regular international travel is common and a number international assignments are available.
Recent significant projects include an advanced downsizing demonstrator engine and a new twin-cylinder, four-stroke, 30kW range extender engine that is currently being installed in an electric demonstration vehicle. Both programmes, managed entirely by MAHLE, are expected to make significant advances in low-carbon transport technologies.
The company is focued on ensuring staff make the most of ongoing learning oppotunities
Alongside annually reviewed competitive salaries, employee benefits include flexitime working, a minimum of 25 days' annual leave plus bank holidays, a pension scheme and private medical insurance. Shaw added that the company is also focused on ensuring that staff make the most of a range of ongoing learning and development opportunities.
Mercedes AMG
Mercedes AMG High Performance Powertrains is responsible for the design, development and manufacture of both Formula One (F1) engines and hybrid systems, as well as specific high-end engineering projects for road cars, such as the zero-emission sports car, the SLS AMG E-Cell.
The company currently has a number of vacancies at its Northamptonshire-based Technology Centre in areas including mechanical design, electronics, test operations, reliability engineering, quality and purchasing. Managing director Thomas Fuhr said that the company is keen to hear from innovative, creative and experienced individuals from a variety of disciplines and sectors, not just from engineers with engine and F1 experience.
He added that it is an exciting time to be joining a company that works at the forefront of automotive technology: 'There are lots of changes ahead in F1, particularly with the introduction of a new powertrain specification in 2014. This will present Mercedes AMG with an exciting set of challenges to design and develop both our new engine and the more powerful integrated hybrid system.'
The company's package includes a competitive salary, non-contributory pension, car scheme and private healthcare as well as good opportunities for career progression and development.
Controlled Power Technologies
Automotive powertrain specialist Controlled Power Technologies (CPT) is currently applying its technology to a number of vehicle programmes around the world and is looking to recruit five experienced engineers and technicians and two apprentices to its skilled team.
Recruits will be based at CPT's facilities in either Laindon, Essex, or Coventry and will be involved in both core product development and the application of those products to a diverse range of niche through to high-volume applications. CPT is developing a family of modular micro hybrid products that avoid major redesign of the powertrain or vehicle electrical system.
CPT's core competencies include low-voltage power electronics, advanced control software and the application of low-voltage electrical machines to gasoline and diesel engines. The skills sought include electronics, mechanical and system engineering as well as product development and programme management. Although likely to have automotive development experience, CPT would be happy to consider engineers who have experience of working within a quality-system-driven development and application process such as aerospace or military product development.
According to CPT's chief executive Nick Pascoe, it is an exciting time to be joining the company. 'CPT is an agile engineering technology company operating at the leading edge of vehicle hybridisation at a time when the automotive industry needs new solutions. Although small by automotive tier-one supplier standards, the experience of our established engineering team allows us to be influential beyond our size.'