As an airline passenger it's more normal to relax and think of your final destination rather than the ground-based procedures that got your flight into the air.
And why should you, given the journey you have made to the airport, the drudge of getting airside and the inevitable wait among fellow travellers descending into shops, bars and restaurants prior to being called to a departure gate?
It is easy to overlook the fact that in its last financial year Gatwick Airport handled 255,711 flights, 127,833 of which were departures, and figures from Heathrow Airport report an average 1,293 flights per day, or 472,067 annually. Worldwide, there's a predicted 109 per cent increase in passenger aircraft by 2031, with demand for air travel increasing by around four to five per cent a year.
While the aviation industry makes a relatively modest contribution to greenhouse-gas emissions compared to other industries, comprising two per cent of the global total, it is aware of its environmental responsibilities and the measures that will have to be in place in order to alleviate the burden it can place via emissions to the air and around airports through noise.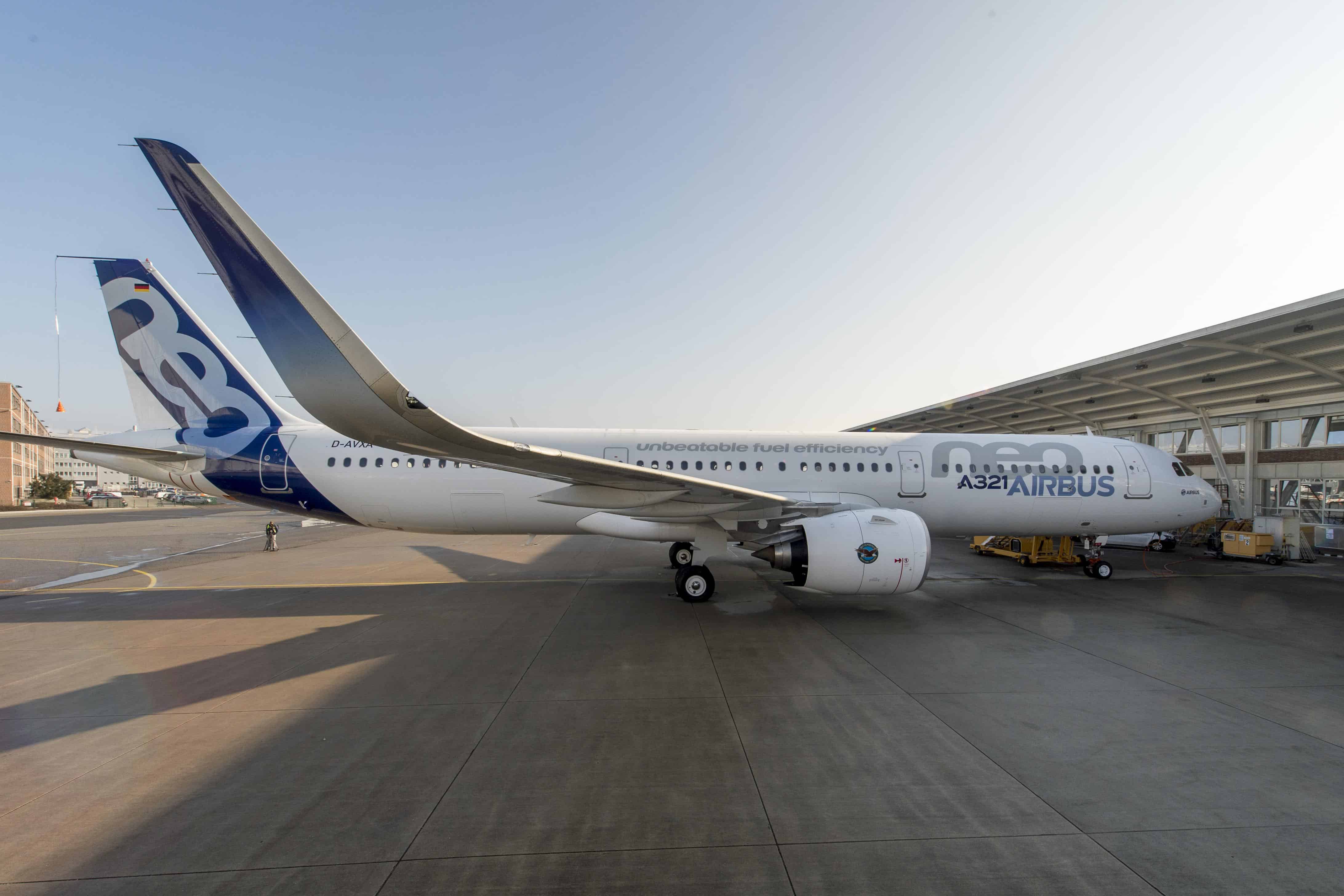 Keith Bushell, environmental affairs manager for Airbus, said the A320 neo is 20 per cent more fuel-efficient than the A320 series, and is satisfying the council of the International Civil Aviation Organization's 'Chapter' standards for noise.
"It is [also] around 17dB quieter than Chapter 4 and also meets, and beats, Chapter 14 criteria as well," he said. "In London it has the QC [Quota Count] system based on the noise levels of aircraft and the A320neo is QC exempt for arrivals and QC exempt for departures, apart from maximum take-off weight."
In 2011 the European Commission's Flight Path 2050 report set out a number of targets, including a 75 per cent reduction in aircraft CO2 emissions from a year 2000 baseline, NOx reductions of 90 per cent and a reduction in perceived noise from aircraft of 65 per cent, plus a requirement for emissions to be cut from the ground-based movement of aircraft.
A short- or medium-haul flight on an aircraft such as an A320 will see approximately 200kg of fuel consumed by the Auxiliary Power Unit (APU) and one main engine during the initial taxi to the runway. According to some estimates, around five million tonnes of fuel are used per year by the global short-haul fleet during taxiing alone.
TaxiBot is currently the only certified and operational aircraft taxiing system designed to take an aircraft to the runway with the aircraft's main engines turned off. Designed for narrow- and wide-bodied aircraft, the system from Israel Aerospace Industries is a towbar-less 800hp hybrid-electric aircraft tractor that is controlled by the pilot and is in use at Frankfurt Airport by Lufthansa.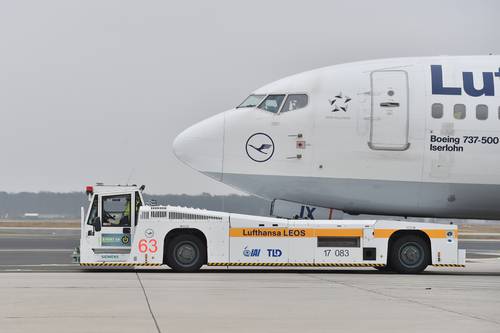 While the use of TaxiBot has the potential to benefit fuel tanks and bottom-line costs associated with Lufthansa's fleet, easyJet is looking at reducing the costs associated with ground-based transportation by investigating a future in which fuel cells help to do the work of tugs, APU and main aircraft engines to deliver 100 per cent fuel savings associated with taxiing. Around four per cent of easyJet's total fuel consumption comes from taxiing and in 2012 it announced its support and involvement in trials of the Safran and Honeywell EGTS (electric green taxi system).
EGTS allows an aircraft to taxi via electric motors housed in its main wheels. The motors derive their power from the aircraft's APU and each wheel is fitted with an electromechanical actuator. In use, the system's power electronics and system controllers give pilots control of the aircraft during taxiing.
However, according to Ian Davies, easyJet's head of engineering and maintenance, the system had one fundamental snag.
"The reason we haven't adopted it is because it is quite heavy – 400kg in weight," he said. "A rule of thumb [is that] for every 100kg of weight we burn 3kg of fuel to carry that weight per hour."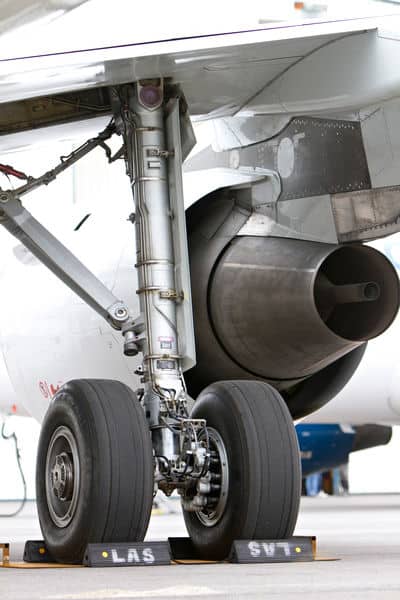 When appropriate, easyJet taxis its short-haul Airbus aircraft on a single engine, which Davies said consumes approximately 320kg of fuel an hour.
"When you stack it up – the fuel-saving measures we were doing on single-engine taxis, and the saving we would get from electric green taxi – it didn't work out economically," he said. "To use electric green taxi we needed to increase the amount of generation of electrical power from the APU by three times the existing output, which wasn't conceived when first started the process, which was not to modify anything on the aircraft, just put the taxi system on."
As part of easyJet's 20th anniversary in November 2015, the airline asked students at Cranfield University to consider air travel in 20 years' time, with one of those ideas involving the use of a hydrogen fuel cell stowed in the aircraft's hold to provide energy for procedures, including taxiing.
The airline, taking the idea forward with Safran and ITM Power, imagines 'a completely virtuous cycle' in which it creates its own hydrogen via renewable sources close to Gatwick.
"There are different ways in which we can make hydrogen," Davies said. "One of them is National Grid balancing, so what they do is take energy during the night that would otherwise have been lost and convert it into hydrogen. Effectively the hydrogen becomes, for want of an analogy, the best storer of energy; it's like an accumulator for electricity and that is to play back into the National Grid, converting the hydrogen back into electricity to balance the grid during peak times.
"If we got around 1.5 hectares of land and we put a solar array in there…with air and wind – that's two wind generators and a solar array – we could create a 1MW station that would produce around 500kg of hydrogen completely cleanly every day. If we were to get this within 10 miles of Gatwick then we would only have one journey a day to where we could dispense the hydrogen into each fuel cell in each aircraft."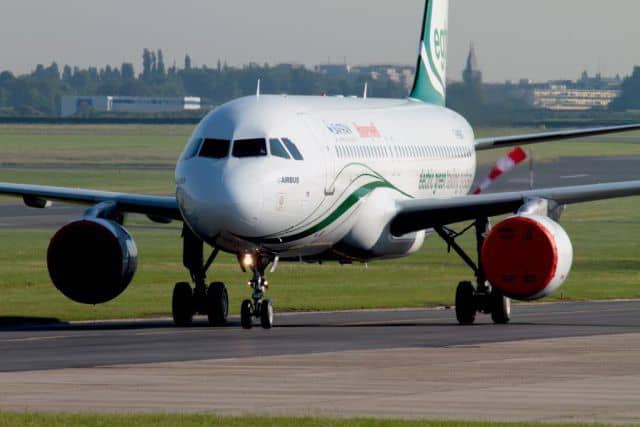 In July 2015, the Airports Commission published its Final Report on expanding airport capacity in Britain, with a recommendation that a legally binding 'noise envelope' puts limits on the level of noise created by an expanded Heathrow. Bushell is confident that measures such as landing via a steeper approach and continuous descent approaches will have a positive cumulative effect.
Davies is equally bullish about the potentially positive impact 'green taxiing would have on the ground.
"The argument about pollution at Heathrow with the third runway could be influenced if people were to go and do this, particularly on narrow-body aircraft that are coming and landing [frequently]… and doing a lot of taxiing," he said. "Noise pollution would drop because we don't have all these APUs screaming away all over airports."