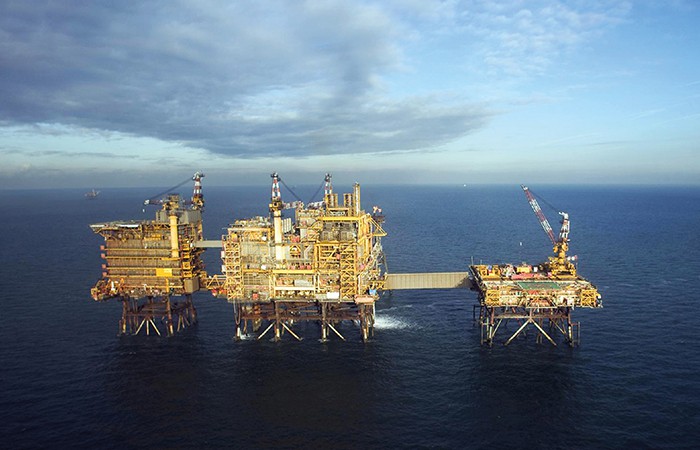 A dramatic drop in the price of oil, from $115/barrel in June 2014 to a low of less than $30/barrel in early 2016, had serious consequences for the UK offshore oil and gas industry. Exploration and development of wells, investment and jobs were all badly hit. With the recovery of the price of Brent Crude last year, on the way to over $70/barrel in January and the current price of around $65/barrel, and following successful efforts to bring production costs down, there are signs of renewed confidence.
In its outlook for the sector last year, trade body Oil & Gas UK said "the upturn in oil price has coincided with signs of confidence returning to the basin" and noted "within two years, the sector has halved its average unit operating costs".
At the end of January, BP announced two new discoveries: Capercaillie in the central North Sea, and Achmelvich, west of Shetland, and hopes to double its North Sea production. Its Clair Ridge field is due to come into production this year.
Also last month Shell approved plans to develop the Penguins field north of Shetland, authorising the construction of a floating production, storage and offloading vessel, the first new manned installation for Shell in the northern North Sea in almost 30 years. The development is expected to have a break-even price below $40/barrel.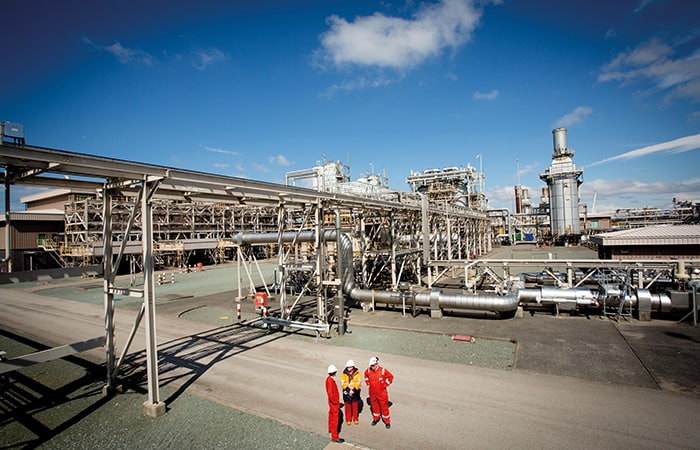 And Spirit Energy, the exploration and production joint venture formed last year by Centrica and Bayerngas Norge of Germany, announced that it will drill a new well at the Chiswick field in the southern North Sea to bring around a further 50 billion cubic feet of gas on stream in a £75m investment.
What does this mean for skills and recruitment? Though the oil and gas industry's workforce shrank from 450,000 in 2014 to 330,000 in 2016, Oil & Gas UK said in its annual report that "the largest reductions may be behind us". Some smaller companies in the supply chain, often driven by technological innovation, were increasing their headcount.
Simon Bartington, a director at recruitment agency CBS Butler 360, with over 20 years' experience in the offshore industry, says that 2014's downturn "put the brakes on recruitment and investment overnight. The industry drew in its horns and looked at assets and its return on investment".
The downturn had one positive effect, however. The industry looked closely at cost-reduction measures. This included "quite a bit of investment in software systems and advanced process control", said Bartington, and this helped to make small but cumulatively significant increases in yields ."Costs have been reduced quite considerably," he said. "When the price started to bounce back, companies found they were now making quite a decent profit."
"Now that the oil price has passed the threshold of $50/barrel," he added, "exploration is starting again. We're seeing a lot of pressure now to get production up and running."
What we all want is stability: when we look at projects which are five, ten or 15 years in maturation, stability is a key aspect

Dean Marks, Spirit Energy
The numbers employed in the North Sea are set to rise, he anticipates. Today's installations do not require the same level of personnel to operate them as in the past, "but there is going to be an increase in the North Sea sector".
Spirit Energy HR director Dean Marks said: "I think everyone from the sector will agree that the oil price rising above $60 is a good thing." But he added: "What we all want is stability: when we look at projects which are five, ten or 15 years in maturation, stability is a key aspect."
Though UK oil and gas had suffered a few years of low prices and shedding jobs, he said, "I believe the industry can offer exciting opportunities for a whole range of disciplines", from engineering to geologists and geophysicists, and the technical and business functions that support them.
CBS Butler's Bartington said that over two decades there had been a change in the balance of skills required by the industry. Skills now being sought are more biased towards control and instrumentation, automation and process control. "Given a lot of the technology now available, fields in the North Sea can be managed remotely from Houston," he said. Skills in IT and telecommunications are also sought-after: with installations increasingly being networked, cybersecurity to protect operations from disruption is becoming vitally important.
Spirit Energy's Marks said the company would continue to seek to recruit graduates in mechanical, process/chemical and electrical/control and instrumentation engineering, and apprentices in mechanical, electrical and control and instrumentation. Last year, the company took on four apprentices, two men and two women – numbers are limited to make sure Spirit can provide them with the experience that they require to develop successfully, Marks said. A broadly similar number is expected to be taken on this year.
Spirit is in the process of assessing its graduate needs and developing its own graduate programme, having previously participated in Centrica's graduate scheme. The company recently sought applicants via the Gradcracker website for summer engineering placements from students about to go into their final year. Many of these go on to join the company's graduate programme.
It has an active policy of engaging young people, with employees visiting schools to promote and raise awareness of the opportunities of a career in science and technology. "Spirit is very keen on starting at the school leaver and apprentice level to encourage women and men to consider coming into the oil and gas industry," Marks said.
The government's apprenticeship levy introduced last year "is proving to be a deterrent to employers
He added that the organisation, led by chief executive Chris Cox, "is driving the fact that opportunities in Spirit are open to all regardless of gender, race and religion". Diversity is also supported by an employee-led organisation, the Network, which is open to all Spirit Energy employees and focuses on tackling inclusion issues. He said the company is seeking to increase the awareness in other industries of what the oil and gas industry can offer. "A lot of the skills that exist in different industries are fully transferable to the oil and gas industry – [we want them to] have a look at what we can offer, see what you can be involved in."
John McDonald, chief executive of industry training body OPITO, admitted that the perception of the sector and whether it still offered career longevity had "taken a serious knock over the past few years, especially in energy hub areas such as Aberdeen and Norfolk".
However, he stressed that the Oil & Gas Technical Apprentice Programme (OGTAP), co-managed by OPITO and the Engineering Construction Industry Training Board, "remains one of the UK's most successful apprenticeship initiatives", with over 1,500 young people coming through its ranks since its inception 20 years ago. He said: "There are many other types of modern apprenticeships that could also benefit our industry, particularly as we experience further diversification." However, the government's apprenticeship levy introduced last year "is proving to be a deterrent to employers".
Attracting women into the sector remains a difficulty. OPITO recently held two successful Girls in OGTAP evenings to encourage more young women to consider the sector and to try to dispel some of the myths that may be holding them back, where they were able to meet current female OGTAP technicians and other female industry professionals to hear first-hand about working offshore.
McDonald said: "The industry has undergone significant changes over the past few years, including the increased use of new technologies and data-driven processes." This would affect the skills required by the next generation. A future challenge to job security could emerge depending on how new areas of automation and artificial intelligence developed and potentially changed roles in the industry as the so-called fourth industrial revolution took hold. "This digitisation movement has already begun," he said.
As part of the industry's response, OPITO launched a UK Continental Shelf skills study at the end of last year, with research being undertaken by Robert Gordon University in Aberdeen. "This in-depth labour-market intelligence analysis will determine the conditions of the sector and support a new skills strategy for the continued success of the UKCS over the next 20 years," said McDonald. The report is due to be published in May.