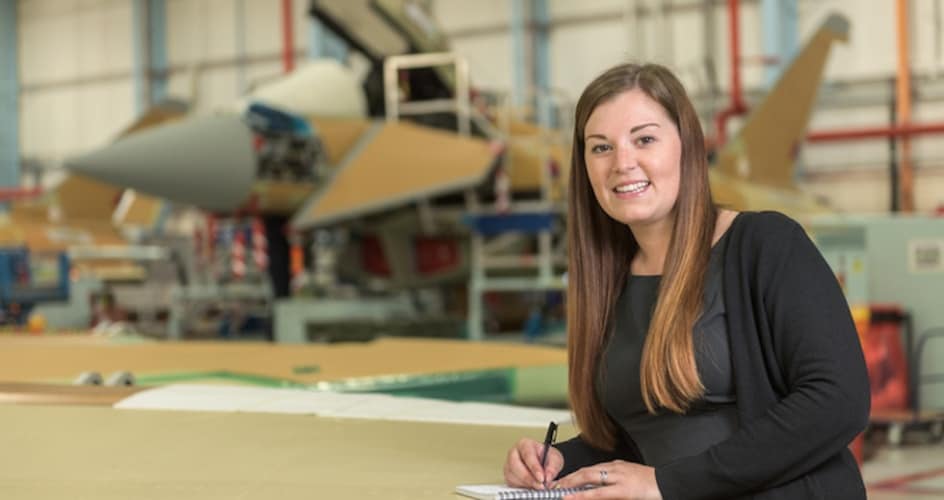 Under the new arrangement, apprentices divide their time between university and the workplace, leading to a full Bachelor's or Master's degree.
One such company offering a diverse range of apprenticeships is BAE Systems, which on January 21, 2016 announced a record number of Higher Apprenticeship places - which are taught up to degree level - plus Master's level degrees for a handful of its employees.
The Student Engineer got in touch with Mark Donnelly, BAE Systems' UK head of apprentice and skills training to get some finer details about what it takes to become a Systems Engineering Level 7 apprentice, and what those wishing to embark on a Higher Apprenticeship should bring to the company.
From which BAE Systems businesses have Level 7 apprentices been drawn?
Military Aircraft
Naval Ships
Maritime Services
Combat Vehicles (UK)
Electronic Systems, Rochester
Is the Level 7 programme taught, or is it a combination of classroom and on the job training?
A combination – Master's-level teaching plus mentored practical experience.
Which Cranfield campus will they be taught at?
The Defence Academy, Shrivenham.
What stage will Level 7 apprentices have reached in their career at BAE Systems, and what is the average age/gender distribution amongst the current cohort ?
There is a mix of those early into their career and those looking to change role into systems engineering. One of the nine is female, eight are male.
What qualifications and experience made them suitable for the course?
The standard for the course requires Bachelor's degree or equivalent education. While recent graduates are not excluded, 2+ years of industrial experience is preferred for entrants to the course because it gives them some understanding of the type of issues addressed.
What will their career trajectory look like 5, 10 and 15 years after completing the course?
We believe that the combination of education and practical experience will enable them to complete the apprenticeship as practitioner systems engineers. Depending on career choices and opportunities they could become senior systems engineers within five years, and could be leading significant work in the 10-15 year timescale.
Do they still receive the same pay and benefits one on the course?
All of our apprentices are existing employees who remain on their same package during the apprenticeship.
Higher apprenticeships
What qualifications and experience should potential candidates bring to their application to join the Higher apprenticeship scheme?
Potential candidates should bring a minimum of 3 A levels (240 UCAS points Grade Bs and above).
They don't need to necessarily have any prior experience, they gain this during the apprenticeship, although it is important to have a keen interest in engineering.
Additionally, they need to display the right sort of behaviours, commitment, enthusiasm, and attributes that indicate they are a team player. These behaviours and more are developed through a competency framework during the apprenticeship. In particular for the new Degree Aerospace Engineering Apprenticeships, behaviours are aligned to Incorporated Engineer (Engineering Council's UKSPEC).
What can they expect in terms of remuneration?
It depends on each business unit. The average minimum salary is £17,000 and exit salary circa £30,000.
How much time is spent "on site" and in the classroom?
Approximately 30% academic, 70% "on the job"/vocational.
Programmes are typically 3-5 years duration.