Engineering students from the University of Alabama (UA) are developing a new powertrain system to turn a classic American muscle car into a green hybrid.
The project is part of the EcoCAR 3 competition, where universities from across North America are challenged to redesign a Chevrolet Camaro to reduce its environmental impact but retain its performance. Preparations at UA have been underway since 2014, when the university was selected as one of the 16 participants.
"Our team has been planning for over a year now, working together to establish a solid foundation for our specific vehicle development programme as if this was an actual effort to bring our vision for the Camaro to market," said Brittany Galloway, communications manager for the Alabama team.
"Whether its communications, engineering or project management, everyone has been putting in tremendous effort to lead to our overall success. The team is thrilled to finally be working with the actual vehicle and excited to start bringing the design work to life."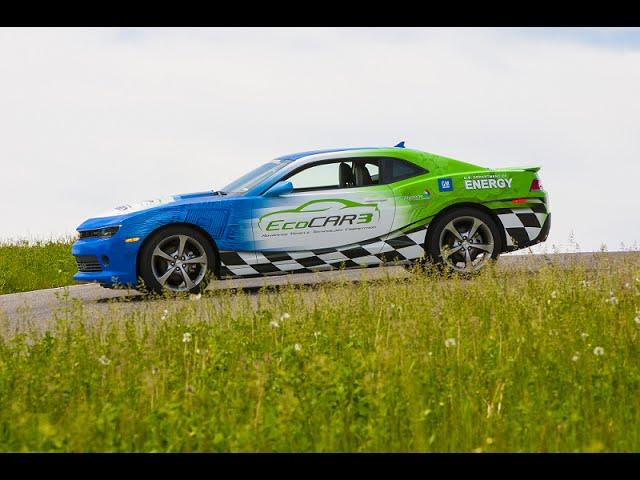 To maintain performance while reducing emissions and cost, the UA team plans to turn the petrol-powered Camaro into a blended plug-in hybrid with a smaller engine supplemented by two electric motors. A 2.4 litre engine will replace the original 3.6 litre unit, helping improve the vehicle's fuel economy from 28mpg to 48mpg.
The electric motors will be powered by a 12.6kWh battery pack located in the boot of the Camaro. When electricity/charging costs are factored in, the operational cost per mile should fall from 8.6 cents to 5.7 cents.
"If you're going to downsize your engine in order to save fuel, you need to add a lot of electrical power," said Travis Foust, engineering project manager for team.
"To add that power, you need a battery pack that will supply the energy to that motor. It's a huge challenge on a car this size, especially on a car that was never meant to have these components."
The competition, which takes place over four years, involves yearly assessments before a final evaluation takes place. Following the first assessment in June 2015, UA was named by the organisers as the "Team to Watch".