Typically, such devices have to be regularly "tuned" by prosthetics experts so that a patient can move normally.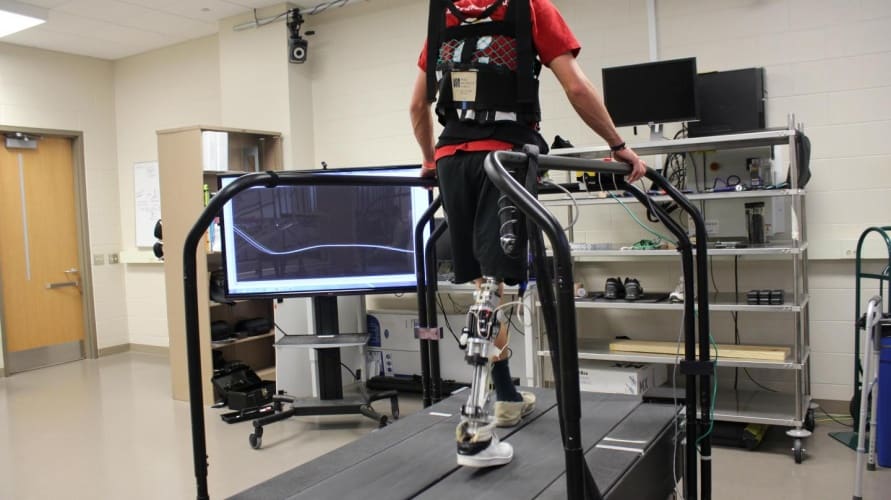 However, a special algorithm, developed by a group from North Carolina State University and the University of North Carolina, allows this process to happen automatically, potentially significantly reducing the costs and improving the functionality of prosthetic devices.
The system works by taking into account the angle of the prosthetic knee while walking.
Powered prosthetic legs are programmed so that the angle of the prosthetic joints - the knee or ankle - while walking mimics the normal movement of the joints when an able-bodied person is walking.
During the conventional prosthetic tuning process, a prosthetist adjusts the powered prosthesis's system so that it exerts the power necessary to recreate those normal joint motions while walking.
But changes in a person's weight, or gait, can affect the prosthesis's ability to achieve that "natural" joint angle.
The automatic-tuning algorithm takes a similar approach, tracking the angle of the prosthetic joint while walking. But it is able to adjust the amount of power the prosthesis receives in real time, in order to maintain the proper angle.
Helen Huang, an associate professor in the biomedical engineering program at NC State and UNC-Chapel Hill, said that as well helping streamline the initial set up of prosthetics, the software is also able to track changes in a patient's physical condition and make adjustments accordingly. "For example, the algorithm could provide more power to a prosthesis when a patient carries a heavy suitcase through an airport," she said.